How much does dating cost in 2017? How many dates would you expect to get for €550? In Paula's case, it got her three and she doesn't think it was money well spent.
Paula is a divorced woman in her 50's with a hectic social life who'd tried several online dating sites, but found, among other things, that a lot of the men were married. Then she heard an ad for an agency that involves meeting clients personally, matching them up, and charging €550 for the privilege.
"I work very hard, apart from everything else, but I just thought, if you're paying that amount, people are serious."
This seriousness, Paula told Damien O'Reilly – sitting in for Joe Duffy on Monday's Liveline – led her to believe that she would stand a better chance of a successful outcome than her previous efforts.
She met Sharon from thematchmaker.ie for two hours to discuss her likes and dislikes and she assumed that the same thing happened with the men. Paula flagged the fact that she didn't want to meet anyone who smoked, for example. But:
"I ended up meeting someone who, for starters, smoked… and we'd nothing – zero – in common."
Paula had previously tried the likes of Plenty of Fish (a free online dating site), where she did meet men, but found that, having got so far with some of them – the married ones aside – they could then only be contacted during certain hours, or else didn't want to go anywhere at all.
And then there were the younger men seeking mature women because "they know what they want".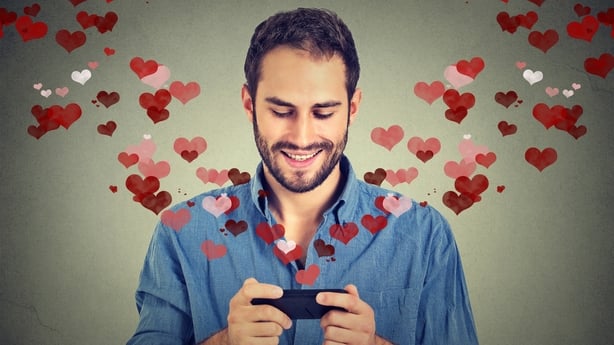 So, Paula went with a more traditional approach: a matchmaker. A 21st-century matchmaker. She paid a €200 deposit and had to wait three months for her first date. But she thought that was fine if it meant getting to meet the right person.
"I was led to believe that we were going to be this wonderful match."
She went on two dates and both times, Paula says, the men were not what she was hoping for or expecting. And having gone on two less-than-successful dates, she's not holding out hope for the third one.
Meanwhile, Sharon Kenny – the matchmaker Paula spoke to and handed over her money to – called Liveline to dispute Paula's version of events. It was a pretty heated exchange.
You can hear just how heated things got, and hear from other listeners on the subject of online dating, as well as the rest of Liveline above.