What to watch? The RTÉ Player team share their top picks to watch on RTÉ Player this week.
What's Trending?
Rearing to Go: Gender Stereotypes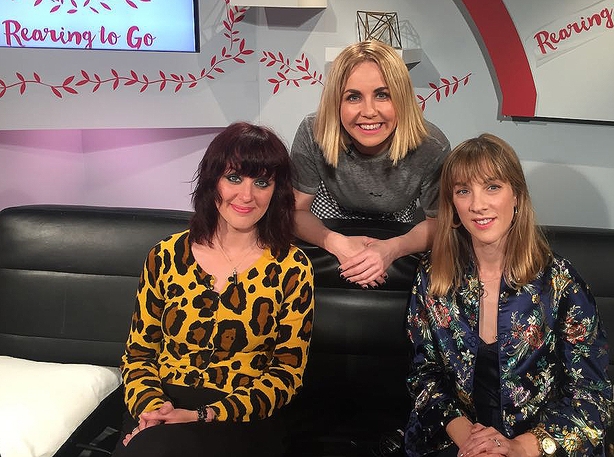 RTÉjr's brand new parenting series Rearing to Go: RTÉjr Talks Parenting explores the realities of parenting, delving into discussions about ADHD, head lice, curing morning sickness, how to handle splitting up, lack of sleep, family squabbles and much, much more.
Coming from a family of twelve, mum of three Taragh Loughrey Grant knows the ins and outs (and ups and downs) of family life.
This brand new episode looks at the role of gender stereotypes, which can be defined as early as five years of age, sometimes younger. Taragh finds out what we can do to challenge this as she chats to psychologist Marie-Louise O'Reilly and founder of Herstory.ie Melanie Lynch. Watch it now on RTÉ Player.
In this week's #RearingtoGo, @TaraghLG speaks to @MelanieCLynch about some of Ireland's most inspiring women - https://t.co/e4FSCDyT3v pic.twitter.com/XUdKpfddF6

— LifeStyle on RTÉ (@LifeStyleRTE) July 20, 2017
What's New?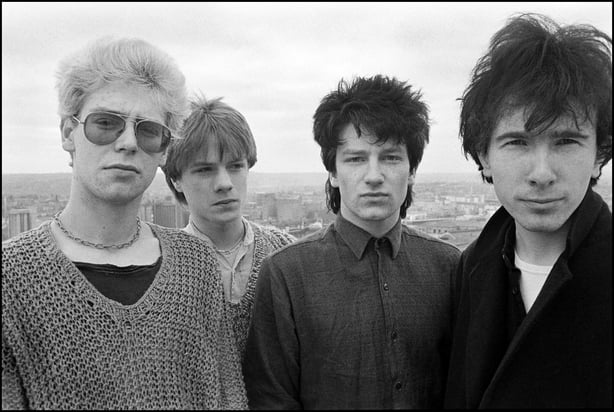 This Saturday, U2 will once again rock Croke Park. Warm up for the incredible gig on RTÉ Player with U2 agus An Arc and look back at band's early years in the late 1970's.
At the time, the band still honing their craft and 'The Arc', as the venue was affectionately known in Cork, played an important role in the band's development. Between 1978 and 1980, U2 played there about 10 times in all, building a loyal and enthusiastic following.
The promoter of those Downtown Kampus gigs was Elvera Butler, the Entertainments Officer in UCC's Students' Union and, apart from U2, she also brought to 'The Arc' English bands like The Specials, UB40 and The Cure, to name but a few. U2 agus An Arc looks back at this seminal period in U2's development and the band's links to the Arcadia in Cork. Watch it now on RTÉ Player!

What Not to Miss?
Did you hear the news? A second season of Striking Out has just been announced, which means we have more of Amy Huberman, Emmet Byrne and Neil Morrissey to look forward to.
The show follows Dublin solicitor Tara Rafferty as she juggles a cheating fiancé, a colleague who fancies her and a troubled yet charming intern; despite her troubles and numerous obstacles, Tara finds that her new and unexpected journey is more rewarding.
If you missed the first series or simply want to watch it all over again, you can catch the first season of the show on RTÉ Player.

Documentary of the Week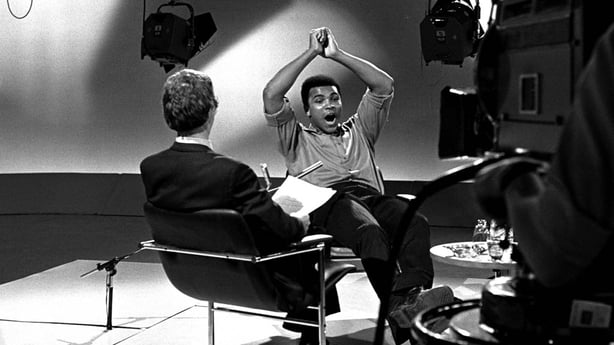 On the eve of his fight with Al 'Blue' Lewis at Croke Park in Dublin, veteran broadcaster, the late Cathal O'Grady interviews Muhammad Ali about boxing, and his life outside the ring. Ali discusses how he deliberately intimidates his opponents in the lead up to a fight, and admits to feelings of nervousness before a fight - needing to back up his boasting with a result.
Muhammad Ali V Cathal O'Shannon was first broadcast 18 July 1972. The programme was remastered in 2008 and re-edited and re-transmitted as When Ali Met Cathal in January 2009. 45 years later, watch now on RTÉ Player.