The results are in and Dublin has ranked 34th in a list of the 50 best cities in the world to be a high profile female entrepreneur.
The survey produced by computer giant Dell is the only one of its kind. It examines a city's suitability for attracting female-owned companies based on a number of factors.
The criteria is not focused on the levels of female entrepreneurial success in an area, but rather measures put in place to encourage their professional development like cost of living, paid maternity leave and female political leadership. 
According to data, when barriers to high-level employment are removed for females, economies in the area tend to perform better.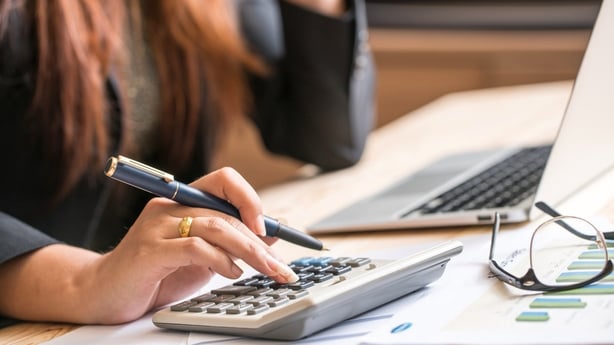 The cities most suited to attracting high profile women entrepreneurs according to the index are New York, San Francisco and London.
Six of the top ten cities are in the United States while Europe has the second highest figure with London and Stockholm in the top ten. 
According to the report published alongside the index, locations were chosen based on their "reputation as established or emerging hubs of innovation and entrepreneurship" as well as their "geographic diversity". 
"Globally, women's entrepreneurship rates are growing more than 10 percent each year. In fact, women are as likely or more likely than men to start businesses in many markets" Karen Quintos, chief customer officer at Dell told PR news wire, Cision. 
"It is in the world's best interest that women entrepreneurs everywhere thrive.The WE Cities Index can be used as a diagnostic tool to help ensure that lawmakers are enabling women entrepreneurs to succeed " Elizabeth Gore Dell entrepreneur explained. 
"Each of the cities on this list can learn from one another and encourage political change to attract and support women entrepreneurs. The resulting change will be felt at not just a city level, around the world as we develop an ecosystem where all entrepreneurs can thrive regardless of gender", she says.
Dell announced the findings at their annual Dell Women Entrepreneur Network Summit yesterday in California. 
The full index can be seen below. 
New York City
San Francisco
London
Boston
Stockholm
Los Angeles
Washington, D.C.
Singapore
Toronto
Seattle
Sydney
Paris
Chicago
Minneapolis
Austin
Hong Kong
Melbourne
Atlanta
Amsterdam
Portland (OR)
Berlin
Taipei
Pittsburgh
Tel Aviv
Copenhagen
Vancouver
Houston
Johannesburg
Barcelona
Seoul
Munich
Miami/Ft. Lauderdale
Nairobi
Dublin
Warsaw
Belfast
Milan
Beijing
Tokyo
Bangalore
Kuala Lumpur
Sao Paulo
Dubai
Shanghai
Mexico City
Lima
Guadalajara
Istanbul
Delhi
Jakarta