Is your phone a pain in the neck? As a central feature of modern life, most of us would say no. We consider our mobile essential to both work and home life.
However, recent reports suggest that your phone could be doing you more harm than good.
In a report for Morning Ireland, Stephen Murphy spoke to a number of physicians and individuals impacted by this growing modern phenomenon.
Text neck is caused by the pressure exerted on the spinal cord when we dip our heads to look at our phone screens. The problem leads to chronic pain in the neck and upper back and issues with individual discs in the back.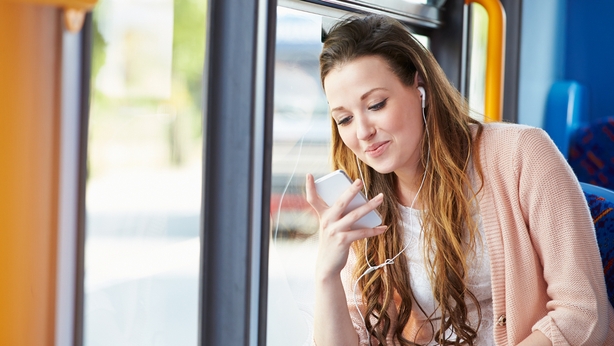 Even adults who pride themselves on their good posture, achieved after years of physical conditioning through dancing or sport, are susceptible to this painful condition. 
Orla Hopkins from Skerries in Dublin told Murphy that as a trained dancer and gymnast she had always prided herself on her good posture - then the pain started.
 "Why am I getting the pain when I'm not doing anything? It's one thing getting the pain when I was in the gym working out but why am I getting it when I'm sitting on the computer or on a phone?" she asked.
After enduring discomfort for a while, she eventually got it checked out and was diagnosed with text neck. "I was so embarrassed," she says.
However, this is becoming an increasingly common problem as consultant spinal surgeon Ashley Poynton of the Mater private hospital explains.
"Text neck is a repetitive strain injury caused by having your head and neck in an abnormal position for a protracted period of time" he says. 
"The adult head weighs about seven kilos. The key with understanding this is to imagine a head in an abnormal forward position flexed and that increases the forces up to 30 kilos at the base of your neck" he explains.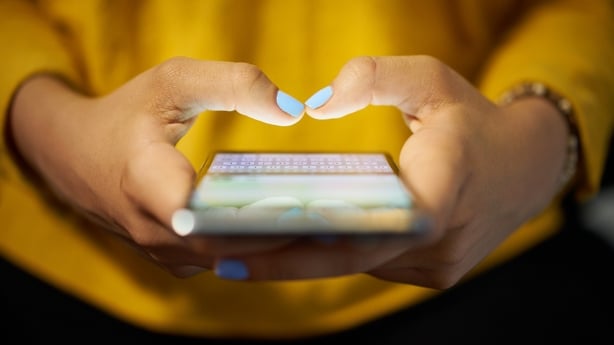 The issue is receiving widespread coverage in the US, and neurosurgeon at the University of California Los Angeles Dr. Todd Lanman has co-authored a report into the issue which suggests that the problem is likely to worsen.
"I think you'll see it everywhere and I think we are going to see more and more of it. Kids average four hours a day looking at these phones"
And when Murphy took to the streets of Dublin he was surprised to find that not only did a number of those he encountered suffer pain as a result of phone use but he even met yet another woman who had been medically diagnosed with the condition.
You can listen back on Stephen Murphy's report above.