Reporter Brian O'Connell brought listeners some very familiar tales of massive increases in rental prices for accommodation across the country, focusing principally on Dublin and Cork.
If the general rental market is in a critical state nationwide, it is certainly equally so when it comes to student accommodation, as Cormac Ó hEadhra found out this morning on the Today programme. Here's just one experience related to him in studio by student, Laura Gaynor.
"I once went looking at a place which was €700 for a matchbox room in South Dublin (no wardrobe space). I didn't get it….There was a rule that you couldn't use the shower for more than 5 minutes or the rent would go up. There was no bath either. The prospective landlady said, no boyfriends, no skateboards, no baths, no showers over 5 minutes, no staying at the weekends …."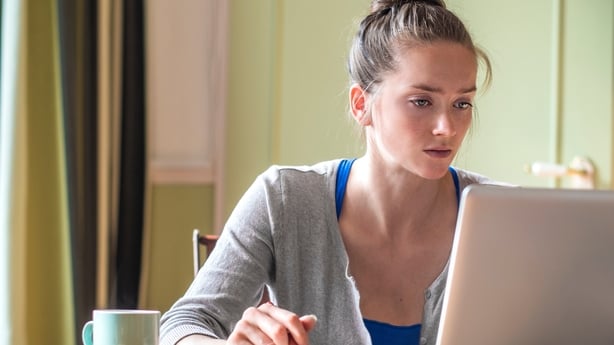 Laura was one of three guests taking a detailed look at the crisis in student accommodation today, the others being Michael Kerrigan, President of the Union of Students in Ireland, and economist and Assistant Professor at Trinity College, Ronan Lyons.
A huge part of the problem, according to Ronan Lyons, is the significant underestimation of numbers by the Department of Education. In 2015, the prediction was that student numbers would rise to 193,000 by the year 2024, from 2015 base of 168,000. And guess what? September of this year, "seven years ahead of schedule", that 193,000 figure is likely to be reached already.
All of this is putting massive pressure on an already overcrowded private rental market.
"The price you're paying now, for a shared room, is the price you would have paid for your own room a few years ago…. Someone quoted me €500 to be sharing a room with one another."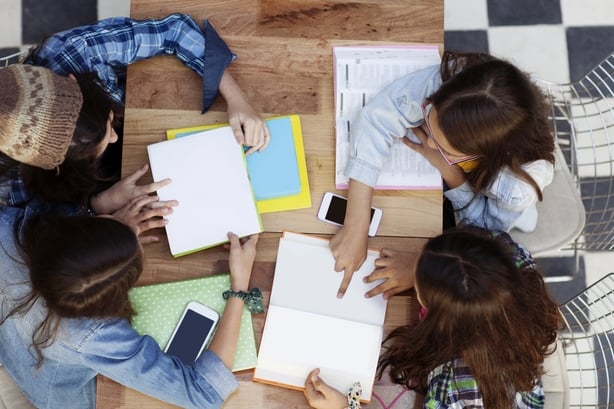 That's been Laura's experience. Most students, she says, are "looking for whatever they can get", and sometimes "whatever they can get" is significantly far from ideal.
Many students, according to Michael Kerrigan, President of the Union of Students in Ireland, have accommodated friends and fellow students on the floors of their rented accommodation for entire college years, a situation Cormac compared to "workers in Bangladesh".
Only 30% of students have student beds available to them, he said, most of them competing with professionals in the private sector. In this regard, they are at a significant disadvantage, as they generally only need accommodation for nine months of the year.
As a result, many are taking twelve-month leases, when they don't even need the accommodation for the summer months. But in any event, according to Ronan Lyons, many landlords who issue nine-month leases adjust the rent upwards accordingly, to cater for a three-month downtime.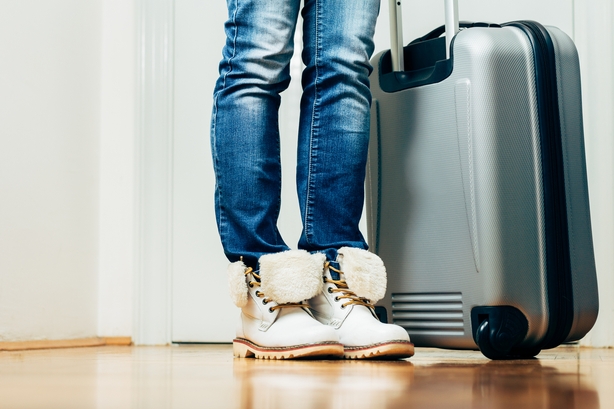 So, what's the solution?
According to Laura Gaynor, "colleges need to take the bull by the horn." They need to just get active and build student accommodation in colleges, wherever there is free land.
However, there is a problem with that, according to Ronan Lyons. Even where universities are inclined to do this, he says, the economics for builders simply don't stack up. To make it viable, students would need to be charged over €200 per week, or over €800 per month, which is comparable anyway with the private sector.
Listeners to the show had their say. Unsurprisingly, they generally backed up the experiences of the guests.
"My son is in UCD, he pays €515, and he shares a room."
"My niece paid €600 per month in Blackrock, but had to vacate the room at the weekends to accommodate the landlady's daughter."
What Ronan describes as the "amateur student accommodation market" simply hasn't worked, he says.
"Must we always pander to the private sector?" asked Laura. "Student cannot earn like a professional. They are relying on a grant or they are depending on their parents, so why must they pay €500 per month to share a room?"
To listen to the full interview, listen above.