There have been so many media discussions over the years about how doctors communicate to patients, particularly when they have to communicate the diagnosis of a serious illness. This kind of communication is very much part of medical training these days, as you would expect.
But for a parent, who receives that serious diagnosis, one of the most difficult conversations they can have is with their children.
Communicating this serious illness, how it will be treated, what the physical effects will be, and in particular, what the prognosis will be, can be additionally traumatic. For this conversation, there is little formal training.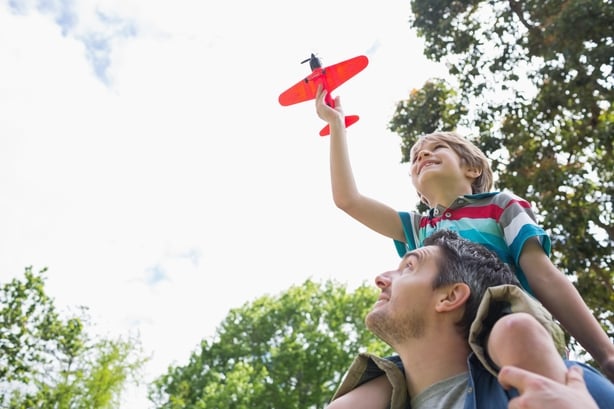 And that issue was the focus of a fascinating discussion on Today with Sean O'Rourke, presented this morning by John Murray. John spoke to Yvonne O'Meara, a Senior Social Worker in Our Lady's Hospice and a systemic psychotherapist.
But before that discussion, listeners heard a report from producer, Elayne Devlin. Elayne spoke to one man who went through exactly that experience: communicating a cancer diagnosis to his two children.
His name is Patrick Murphy, and at the time of that diagnosis, his daughter, Katie, was just 11, and Luke, his son, was five.
"She knew I was going to hospital. We thought, I suppose, that we wouldn't have to talk about cancer because there was the possibility that I would have just surgery.
"If I didn't have chemo, it mightn't be necessary to bring that word into the house."
But unfortunately, surgery was not enough, and the effects of the ongoing treatment were going to be obvious to the whole family. And so, he approached his daughter, Katie, aged 11 at the time.
"I used the euphemism at the time that my mother used to me when I was a child I had a small operation.
She said, "they took out a squeak and put in a smile".
We said to Katie, that's what's happening. Daddy is going into hospital, he's going to have the squeak taken out, and they are going to put in a smile. She was okay with that."
Patrick's diagnosis came seven years ago and, as his children were very young at the time, daddy going to the doctor became the norm for them.
He made great progress in his treatment, and in 2014, he completed the Great Northern Run. But in May, 2015, the cancer came back and treatment resumed.
As of today, Patrick is doing reasonably well, although he is still undergoing treatment. He is back to work, in a new job, and has an extremely understanding employer.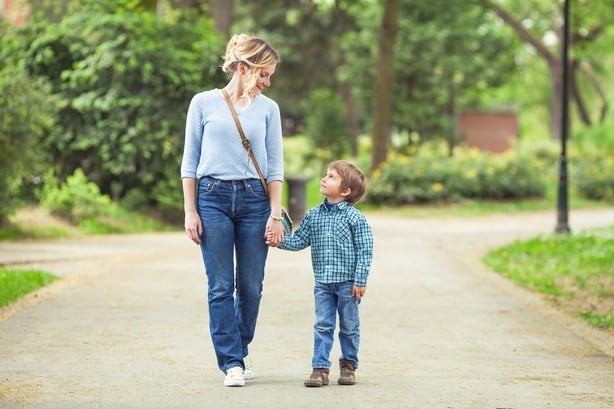 Children are remarkably stoical, as many parents will testify. But, John Murray wondered, can you be too young to be told that your parent has been diagnosed with a serious medical condition?
"No", said Yvonne O'Meara. "Cancer is not scary word to a three-year-old."
"There is a massive amount of evidence out there that children do much better throughout the disease trajectory if they are kept in the loop."
Support details can be found on www.arccancersupport.ie
There is also a website which will be useful to many, simply called www.tellingkidsaboutcancer.com
And, apart from that, the Irish Cancer Society have a booklet, Talking to Children about Cancer, which can be accessed through their own website, www.cancer.ie