My favourite Bank Holiday is here. The June Bank Holiday feels more like the unofficial start of summer than the May holiday.
The weather is (sometimes) considerably warmer, teachers start to wind down as the kids spend more time on projects than homework and the summer holidays are just around the corner.
The June Bank Holiday weekend in Ireland is also the date chosen for the organisation of a wide range of fun family events and activities. We have narrowed the list down to some firm favourites from around the country.
1. Dublin Port RiverFest
There is a jam-packed schedule of on the water displays and entertainment in the Dublin Dockland area this weekend including ThunderCats Racing, international Tall Ships, Jet Pack displays, sailing races, powerboat displays and much more!
But, the fun is not confined to the water spectators. There are loads of activities on land too including multiple Family Zones with FREE activities such as Zip Lines, Rock Climbing, Street Performers, Music, Fun Fair attractions, Face Painting, Pirate re-enactments and children's Art & Circus workshops.
2. Funderland, Limerick
Summer is here and Funderland in back in Limerick until June 11th.
There is a host of attractions that are sure to keep even the most seasoned thrill seekers entertained; whether you want to be spun around, suspended upside down, turned over, whisked through the air or soaked on the Jungle River. Attractions include Dumbo, Take-Off, Frisbee, Bounce World, Magic Cirkus and much more.
3. Rory Gallagher International Tribute Festival 2017
Voted the 'Best Small Festival', the annual Rory Gallagher International Festival take place in Ballyshannon, County Donegal this weekend.
Music fans from all over the world descend on the town to enjoy free open air concerts of the music of their hero performed by bands from Ireland, UK, Europe and even Istanbul as well as some stage performances by the likes of the ex-Whitesnake member, Bernie Marsden and Jonny Gallagher and Boxtie.
4. Cork Harbour Festival
Cork Harbour Festival runs from June 3rd to June 11th and celebrates the city's maritime heritage with its third annual edition this year boasting all sorts of fun activities.
There are plenty of events scheduled throughout the week including loads of fun things to do including a family fun day this Saturday on Aghada Pier.
Cork Harbour Boat Tours are also offering 20 minutes on the water for only €10 with all proceeds going towards the Cobh Playground fundraiser.
See the spectacular sites of Cobh all from your own easy to pilot motorboat; St. Coleman's Cathederal, Promanade, the White Star Line building where the Titanic last embarked before its fatal voyage, Spike Island, the Irish Naval base, the harbours wildlife and any cruise ships and liners that are in Port.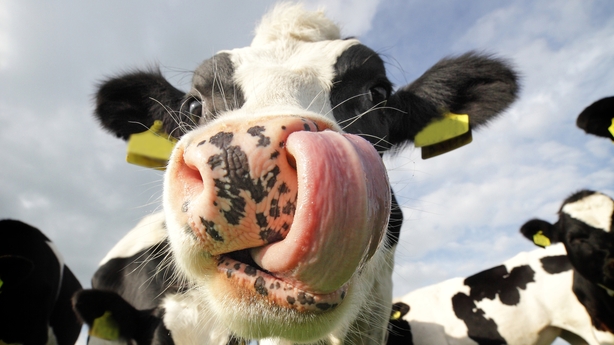 5. Ballymoney Show
The Ballymoney Festival is a unique 2-day event for all ages, which attracts thousands of people from across Northern Ireland.
There will be showing classes for heavy horses, light horses, ponies, cattle, sheep, goats and poultry competing within their respective classes at several locations throughout the showgrounds, with some of the top livestock in Northern Ireland on show.
Although the family entertainment varies from year to year the committee always encourages local musical and dance acts on stage, accompanied by the old favourites such as The Punch and Judy Show, Bonny Baby Competition, traditional amusements, inflatables, small animals, The Pet Show and The Dog Show.
6. Bundoran Lifeboat Soapbox Race
The 6th annual soapbox race run by, and in aid of, the local volunteer RNLI crew takes place on Sunday.
There will be a fun family atmosphere in Bundoran, County Donegal as at least 30 teams are expected to take part on the day guaranteeing plenty of thrills and spills with lots of fun for all the spectators, and all in aid of a fantastic cause.
7. Tattersalls International Horse Trials and Country Fair
Get up close with Ireland's leading event riders at this great fun filled family festival.
Tattersalls International Horse Trials and Country Fair combines the highest standard of equestrianism with good food, shopping, entertainment and family fun. It is the Premier 'International Event' in Ireland.
Family entertainment includes a free kids zone, pony rides, a hound parade, carnival stands, bucking bronco, bouncy castles, a pet farm, face painting and much more.
Dogs are welcome and can take part in the novelty dog show. Children under 12 enjoy free admission.
8. Women's Mini Marathon & the Cork City Marathon
If you're not taking part, head out and support all the athletes as they push themselves to their limit and raise money for many charities around the country.

The Dublin Women's Mini Marathon has grown from 9,000 to 40,000 participants since it first began over thirty years ago. Taking place each year over the June Bank Holiday weekend, women from across Ireland and Europe compete in this world-class sporting event. 

In Cork, up to 10,000 participants will hope to experience the amazing local support as they run, jog or walk to the finish line on St Patrick's Street.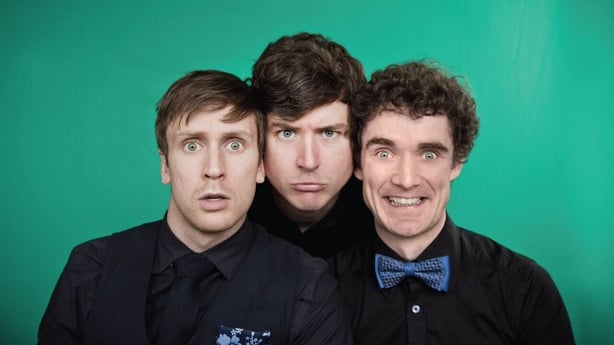 9. The Cat Laughs Comedy Festival
Ireland's first - and still favourite - comedy festival returns with the best Irish, British and international stand-up comedians, set against the backdrop of Ireland's medieval capital.
Established in 1995, the Cat Laughs Comedy Festival, referred to in the international comedy world simply and affectionately as Kilkenny, has lined up another brilliant list of acts to keep you entertained over the weekend including Dara O'Briain, Aisling Bea, Rich Hall and Bernard O'Shea.
10. Innishshannon Steam & Vintage Rally
The 20th Innishannon Steam & Vintage Rally will again be held at our 38-acre venue one mile from Innishannon Village.
The rally which is held over two days is a unique experience where visitors get to see machinery, traditions, demonstrations and items from the past.
Over 1,500 exhibits on the 40-acre site - steam engines, tractors, military vehicles, oil engines, fire engines, motor cycles, lorries, vintage farm machinery, fairground organs, trade stands, amusements, pets corner, flower arranging, demonstrations, live music, set dancing, rural crafts, book stalls. Proceeds in aid of the Irish Cancer Society.
11. International Harbour Food Festival, Dun Laoghaire
The International Harbour Food Festival will take place on the 4th & 5th June (Bank Holiday weekend). A unique event featuring over 24 international food concessions and featuring 4 historical re- enactments (public theatre).
The event will be free and open to the public. The Festival will also feature an exhibition of 16 local Marine Artists with unique interpretations of the Harbour they see around them.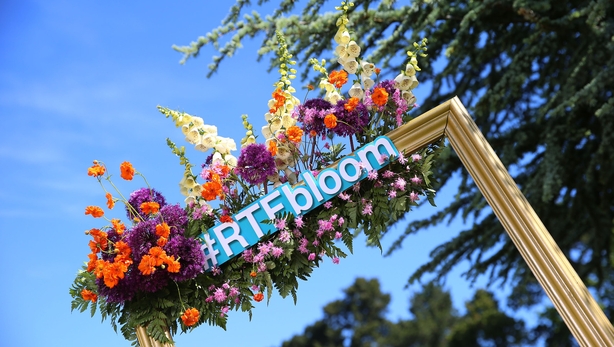 12. Bloom
Take the whole family down to the Phoenix Park in Dublin and experience the best in Irish landscaping, floral design and summer fun as Bloom, Ireland's largest gardening, food and family festival returns to Dublin.
The spectacular five-day event showcases exquisite gardens from the very best of Ireland's landscape gardeners and designers.
With over 100 Irish food produce contributors, as well exhibitions from top floral artists, experts on-hand for advice, children's activities and floral display demonstrations, Bloom 2017 has something for everyone.