It's the story line that has gripped Fair City fans for months, but now Katy's story is coming to a head.
In this week's RTÉ Guide, Janice Butler chats to actress Amilia Stewart about a role that became ''a real challenge''.
Speaking on her character, Amelia says:
"She's everything I wish I was more of. She's so brave, she knows what she wants and she's determined. I'd be determined but in a much shyer way. I'm much more of an introvert than Katy."
Speaking on the public's reaction to her recent story line, the actress tells Janice:
"I don't think I've ever been more nervous in my life because it's been so fast-paced and love it or hate it – people are interested to see how it turns out, the figures have been huge for it.

"I'm really excited and really proud of the work we've put in and I can't wait to see the reaction to it. I get butterflies just thinking about it,"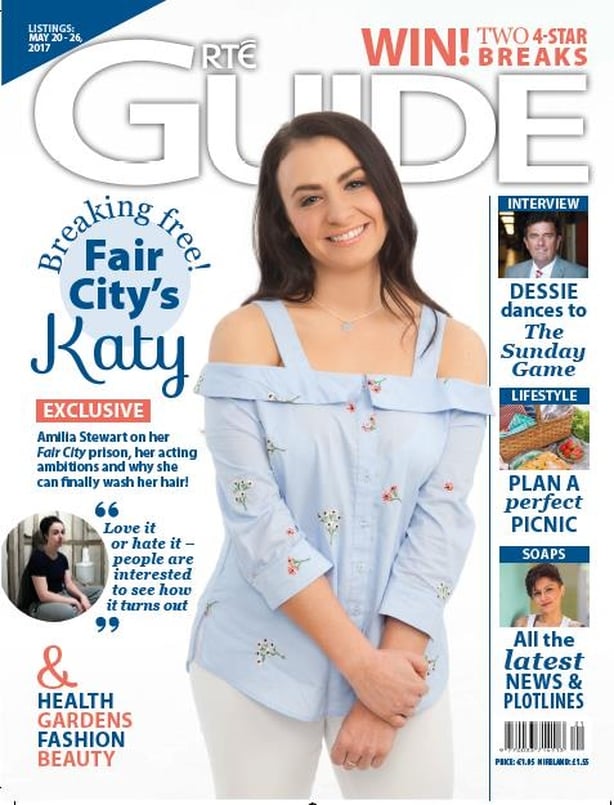 Elsewhere in this week's RTÉ Guide:
Des Cahill - As The Sunday Games returns, Michael Doherty talks to Des Cahill about the upcoming Championship and his own dancing legacy.
Twin Peaks - Log ladies, cherry-pie eaters and a town full of mystery - David Lynch's Twin Peaks is back! Donal O'Donoghue sets the scene.
Clare Bowen - The Nashville actress talks to Darragh McManus about the upcoming Dublin concert featuring stars from the hit US show.