Are you always looking for something different to do? Well, this weekend should probably tick some of your boxes as there are events on that include planes, bikes, bagpipes, family pets and lots and lots of fun.
Hopefully, the weather plays along too as there are some fantastic outdoor events being organised.
As always, we've narrowed the list down, so you can plan a weekend full of fun and adventure - many of these activities will work throughout the summer months too.
Westport Airshow
Is it a bird? No, it's a plane...and lots of them.
The Westport Airshow is one of the main events of Westport's 250th-anniversary celebrations and will be one of the biggest events to take place on Wild Atlantic Way this year.
As well as aerobatics, there will be family entertainment including a family Fun Fair, Live Music, Street Theatre, Face Painting, Food and Craft Markets and visitors can even experience the Wild Atlantic Way from the sky by taking a Helicopter Pleasure Flight.
The event starts at 1pm on Sunday with the Airshow starting at 3pm.
Farmleigh House - Space Invaders - Early Years Arts Festival 2017
Space Invaders returns to Farmleigh with a creative and playful programme for children aged 0-5 years this Saturday and Sunday from 10am.
This year's schedule includes a selection of Irish and international shows created by companies and artists renowned for their innovation in early years arts.
All events are free but booking is essential and children must be accompanied by an adult at all times. Events include Creative Music Making in Early Years, Exploring the Wonder of Visual Arts in Early Years and Theatre Adventures for Babies.
Bring a picnic and have a fun, relaxing day in the beautiful setting of Farmleigh House and the Phoenix Park.
Banff Mountain Film Festival
The Banff Mountain Film Festival is one of the largest and most prestigious mountain festivals in the world celebrating adventure, the environment, mountain culture and the outdoors through film.
The festival now goes on a World Tour and this week continues its tour in Ireland. Each show features a selection of seven films with a mix of film styles, from intense action films to longer documentary films.
The tour continues with shows in Newtonabbey, Ennis, Cork and Kilkenny this weekend.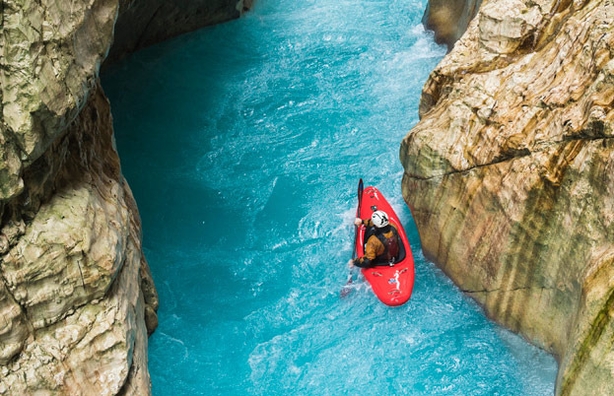 Pets in the City
Pets in the City is a fantastic day out and offers families the opportunity to bring their pets into the city for a fun and interactive event on Sunday.
Last year, over 4,000 pet lovers attended the activities on Dublin's Smithfield Square. Events include 'Scrufts' Dog Show, DSPCA and King of Paws Agility Arena, Reptile Haven, Animal Information Zone, Children's Entertainment, Face painting & a variety of retail and exhibition stalls including food
village.
It all kicks of from 11:30 and runs until half four.
Northwest 200
The North West 200 is Ireland's largest outdoor sporting event. Two million people log on from nearly every part of the world to watch one of the world's fastest road races.
The Race Week Festival runs all through the week with family fun days, charity cycles, vintage and classic vehicle displays, stunt shows, live music, fireworks and, of course, the race itself on Saturday 13th.
Kilbeggan Races
It's the perfect week to try some evening racing after a long week looking out of the office window at the beautiful weather.
Summer Friday Evening racing returns to Kilbeggan Racecourse this weekend with the first race starting at 5.30 pm.
A perfect way to start the weekend.
Ards and North Down Pipe Band Championship
Saturday 13th May will see Castle Park in Bangor come alive with great sounds and sights as the Pipe Band Championships start their season with their first Pipe Band, Drum Major and Highland Dancing Championships of 2017.
This year sees a huge entry of 39 bands, 47 Drum Majors and 55 Highland Dancers taking part in this impressive music and dancing spectacle.
If the weather remains dry, this will be a perfect place to spend the day as there will be food and merchandise available or bring a picnic and enjoy a relaxing day in the historic park.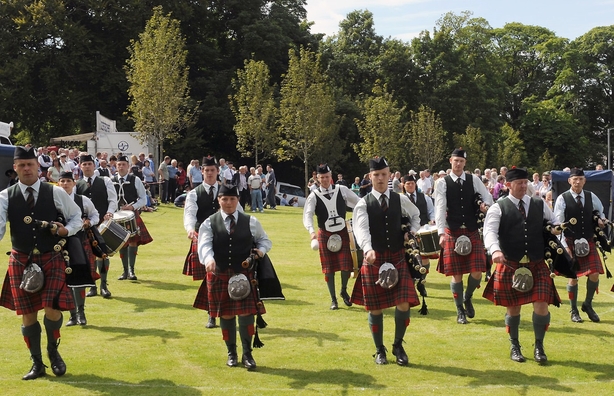 Dublin 7s
Following the success of last year's event, the Dublin 7s tournament returns to the city on Saturday.
This is a fun family day out with lots of activities planned for all ages. It will all be centred around a full rugby event programme; it's not just for the elites though, there be some tag rugby too.
The day will also be filled with live music, DJ stages, strong man competitions, dodgeball, a family zone and much more at the Old Belvedere Rugby Grounds from 9am.
Balmoral Show
The annual Balmoral Show takes place at Balmoral Park, Lisburn from Wednesday 10th to Saturday 13th May 2017. The event is run by the Royal Ulster Agricultural Society and it dates back 148 years.
It is known as one of Ireland's largest agri-food event that can entertain and educate the entire family. The show will include everything that makes Balmoral so popular, farming and food, alongside a mix of shopping, entertainment and fun things to do.
Up to 100,000 people are expected to attend, especially now that the show will run for a record fourth day this year.
Pawsitivity in the City
A free pet-lovers event in Merrion Square on Saturday and Sunday. Meet fellow dog lovers, cuddle with puppies from the ISPCA and chat to experts for advice across all aspects of Feed, Care and Play and they even have a screening of Lady and the Tramp on Saturday!
It's sure to be a fun-filled day for you and your family's best friend.
International Mayfly Festival
The International Mayfly Festival is taking place in Oughterard, Galway this week. This is a wonderful festival that celebrates outdoor activities - fishing, golfing, horse-riding, hiking, local walks, biking and lake cruises. This festival is not only about the great outdoors there is also wonderful food, music, a photography exhibition and lots of family friendly events.