Cystic Fibrosis Ireland is urging people support their flagship fundraising appeal aiming to raise €100,000 and they also want women to sign up to support them for this year's Womens Mini Marathon.
Less than 2 weeks left to register for the @VhiWMM! CF Ireland need you! Will you be #Onein1000 and take part on June 5th? pic.twitter.com/qcfF3B8y3r

— CF Ireland (@cf_ireland) April 19, 2017
How can I help? Get your purple on!
Rosanna Davison, RTÉ's Bryan Dobson and Keelin Shanley supported last week's 65 Roses Day, Cystic Fibrosis Ireland's flagship fundraising appeal which is continuing to raise funds online. The name 65 Roses comes from the fact that children are taught to say 'cystic fibrosis' by saying '65 Roses'.

Speaking about why she is supporting the charity, former Miss World, Rosanna said: "It's hard to understand why we have so much more CF in Ireland than anywhere else, but we do.

"That's why we all need to get behind this cause and lend our support in whatever way we can to help provide services and make life that little bit easier for people. So whether you buy a purple rose for €2, donate online, or text 65ROSES to 50300* to donate €2, it's time to flash the purple and show we care."
What is cystic fibrosis?
CF is a genetic and life-threatening disease that causes a build-up of thick, sticky mucus, which can clog airways and hold onto harmful bacteria. The number of adults with CF in Ireland is set to increase by 75% by 2025, and number of children by 25%.
CF vary significantly but the most common symptom is a recurrent chest infection, which results in lung damage.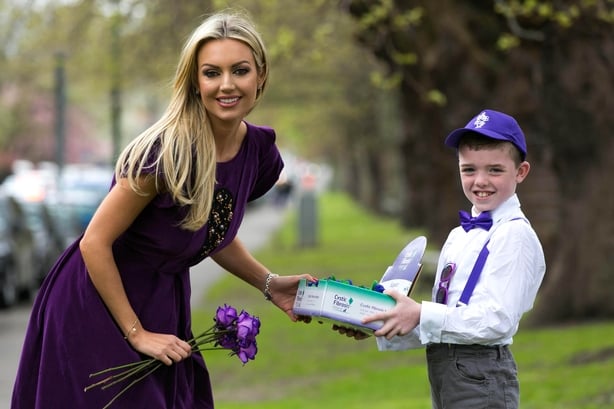 Recent stats on Cystic Fibrosis:

A recent survey of 145 people with cystic fibrosis (aged 16 and upwards) examined its impact on their day-to-day lives, found:
Almost one in eight (13%) had less than 39% baseline lung function. When asked how they would rate their health, one in three (32%) would describe it as fair, poor or very poor.
In terms of average each-way journey times to principal hospitals, two in five noted journey time as between one and two hours (40%), with almost one in four (23%) saying their journey to hospital impacted their CF in a negative way.
In terms of education, two in five (40%) believe CF has affected their education significantly. The main barriers to engaging in education or training programmes were identified as personal health challenges and cost.
As for barriers to employment people have faced, or anticipate facing, these were identified as personal health status for 55% of respondents and worries about reduced or discontinued access to State supports for 28%.
For those living in their own house or apartment, 40% had issues securing a mortgage and 60% issues in securing life insurance.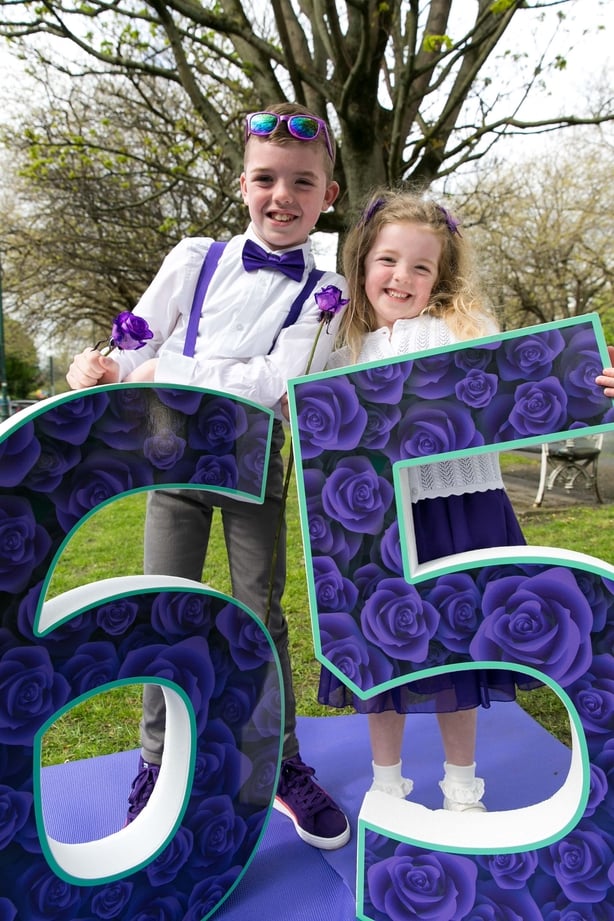 How can we support?
Buy a purple rose for €2 or donate online at www.65rosesday.ie
Text 65ROSES to 50300 to donate €2*
*Text costs €2. Cystic Fibrosis Ireland will receive a minimum of €1.63. Service Provider: LIKECHARITY. Helpline: 076 6805278.