Both fans and the media were taken aback when Imelda May shed her rockabilly quiff, but her life has changed much more than just a new haircut, she tells Darragh McManus.
Ms May is a busy woman these days. When I catch up with the singer, she is about to leave for Paris, as part of the promotional tour for her new album Life Love Flesh Blood. A tour of Ireland and the UK follows in May, culminating with three nights in Dublin.
She jokes that "being a musician is kind of like being in the circus", with all the travel, the rootlessness, the endless movement. While it can be tough going, it's also exciting – for Imelda, this is the only way to live.

"I don't get to stay in one place for any length of time," she says, "and travelling so much is tiring and hard sometimes. But it's also strangely addictive.

"When you're away you look forward to getting home, then when you're home you start to get itchy feet to go again."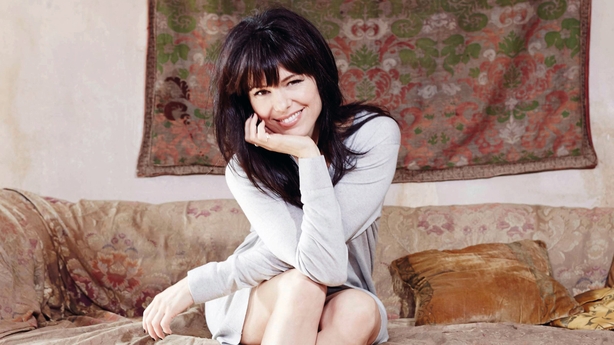 Her brother once came "on the road" with Imelda and her band. She recalls how "it seemed like a great idea at first until he realised that the reality of constant travelling was very difficult and he couldn't do it.

"I think you love it or hate it, there's no middle ground, and I've always toured, so it's nothing new to me. I've been gigging and travelling since I was a teenager; it's part of what I do, and what I love to do."
Her new album is a cracking collection of songs, produced by the legendary T-Bone Burnett (you'll know him from the soundtracks to True Detective and O Brother Where Art Thou? among many others). Life Love Flesh Blood, along with that famous hairstyle change, marks a new direction for Imelda May.
Gone is the rockabilly quiff and rockin' tunes: this record is moodier, more sultry, atmospheric and reflective. (Indeed, it's easy to imagine these songs set to scenes in True Detective.)
Much of the album is about love and the loss of love. In 2015, Imelda and her husband Darrell Higham – also her guitarist – broke up. They'd been together for the bones of twenty years, married for thirteen, and the anguish of separation is clear in many of these lyrics.
"We just grew apart over the years," she said of their relationship ending. But it's not just the end of her marriage that Imelda has mined for these at times painfully autobiographical and bravely honest songs:

Imelda also enjoyed a post-separation romance which sadly ended in tears. Or as she put it herself:
"I fell in love again, I got heartbroken again."
She and Darrell have a beloved child, four-year-old Violet – "our daughter", she stresses, "not my daughter".
It's clear that family is hugely important to her: she's been living in England for two decades now (currently in Hampshire), but admits, "I do miss Ireland. Having said that, I'm back often. I get to go home a lot, to see my family in Dublin.
"It's only an hour flight, it's not like I'm living in Australia or somewhere."
She has credited her father Tony with encouraging her love of music, her passion for it when she was growing up in the Dublin Liberties. Imelda was always singing, has been in bands since "forever ago", and started her own band in her late teens.
"I always liked to sing and make up songs," she says. "I started writing when I was 13. I knew I could sing and it made me feel good.

"I remember when I was about 17, at one of those parties that turns into a session, I sang and some teenagers I didn't know were giving me a hard time, and I didn't understand why they were being so mean.
"But my friend, a lovely girl called Jean, said they were only jealous because I was singing really well.

"I remember that, it was a nice moment. She was a really good friend. She told me to ignore them all and keep going. Something dawned on me in that moment."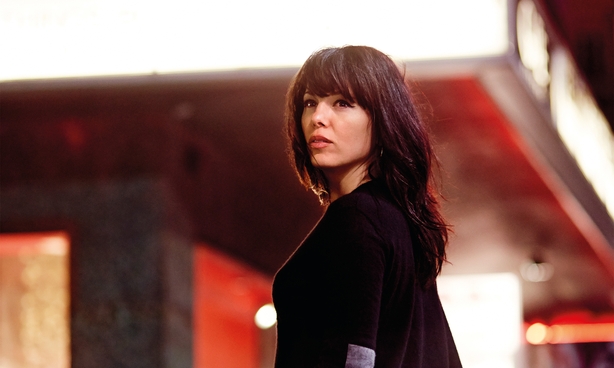 Imelda says that when she was young, she didn't realise that music was "an actual career option. I was performing and trying to figure out what I wanted to do in my life, and thought I'd just do a few gigs as a career option.

"But I just got into it and loved it, and couldn't stop."
She remembers one of her first "professional" gigs, working out a deal with the venue, for a jazz concert at a restaurant one Wednesday night. She laughs, "He said he'd give us all a hot meal with some wine, and 35 quid each on top. It was good!"
What a journey she has been on, from those humble inner-city beginnings. Five albums in, since her 2003 debut No Turning Back, she's worked with an impressive array of musical icons: the likes of Jeff Beck and Jools Holland contribute to the new record, and Imelda's CV also includes collaborations with Lou Reed, Bono, Smokey Robinson, Jamie Cullum, Tom Jones and fellow Dubliner Sinead O'Connor.
She's done the Grammys, appeared on Jay Leno and Conan in the US, and performed at RTÉ's Centenary Concert last year to mark the Easter Rising anniversary.
Bob Dylan recently professed himself a fan, so he's now on her collaborative bucket list, along with Patti Smith.
As to the future, while Imelda says she enjoys performing live, writing and recording equally, she'd like to do further soundtracks and, especially, more production work.
She says, "I produced my first two albums, co-produced the third, and I'd like to do someone else's album. I like to experiment, have fun, and go with what feels best and sounds best." For now, it's all about Life Love Flesh Blood. Imelda asked T Bone Burnett to produce it "because I've always liked that classy, velvety vibe – but with an edge – that he does.
"It's beautiful but also dark and kick-ass, he gets that balance perfectly, and I felt it would suit the songs I was writing. He did a great job and I'm delighted with it. It was a privilege to work with him."
Does she still get nervous when a new record comes out – that sense of handing over your baby for the world to critique? "Yes and no," she says. "I'm happy with it and looking forward to seeing what kind of reaction it gets.

"I've worked hard on it and got it to where I want it. I am curious as to how it goes, but I'm also at ease, whatever happens. I've given it my best and put my heart and soul into it."