Never one to rest on her laurels, Rachel Allen continues to grow her food empire. In this week's RTÉ Guide, she chats to Janice Butler about her new business venture, a new TV role and not putting pressure on her kids.
Speaking on her hectic schedule as a working mum, Rachel says:
"Rather than getting myself stressed about how much I have to do, I'm just taking one day at a time and crossing each bridge as I come to it. Otherwise, if I over-think things I get too stressed and worried. The odd time I still do get a bit bamboozled and overwhelmed."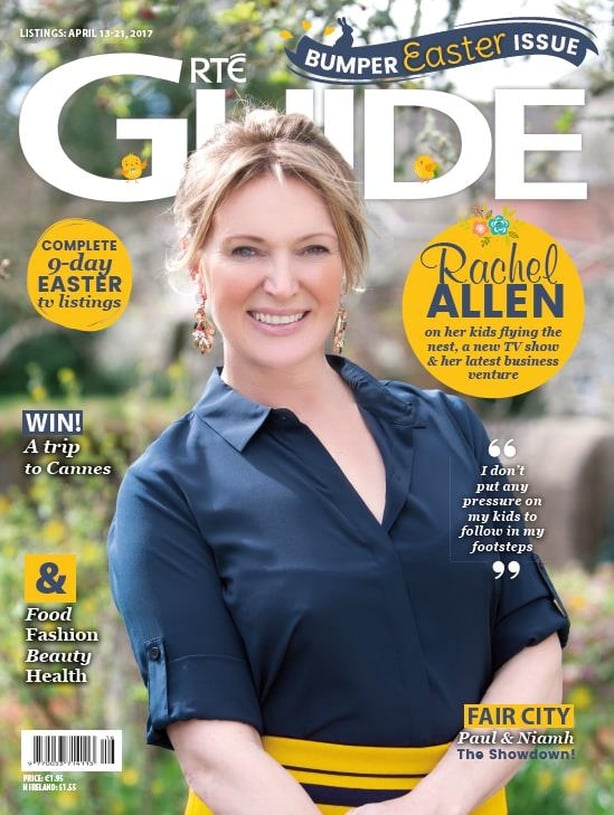 Elsewhere in this week's RTÉ Guide:
Affair City - It's more Love/Hate than Fair City as Niamh and Paul's relationship comes to a head this week. Andrea Byrne chats to actors Clelia Murphy and Tony Tormey to find out more.
King Arthur - Donal O'Donoghue visits the set of the epic movie and talks to the cast and crew.
Michael Caine - Michael Doherty meets an acting icon in London.
Dermot & Dave - Darragh McManus catches up with radio's banter champs 
Easter Recipes - Some seasonal delicacies