Ireland's 2016 Census is in and the results are fascinating. 
There's loads of us
The population of the republic of Ireland has increased by 3.8% since 2011. 4,761,865 citizens were wandering around between the coasts in April 2016!
In the last five years, 22,500 more people have left the country than entered.
The population of Dublin city and suburbs has increased by 5.6 per cent (62,552 more people) indicating a growing share of the population living in the capital. 
We're living longer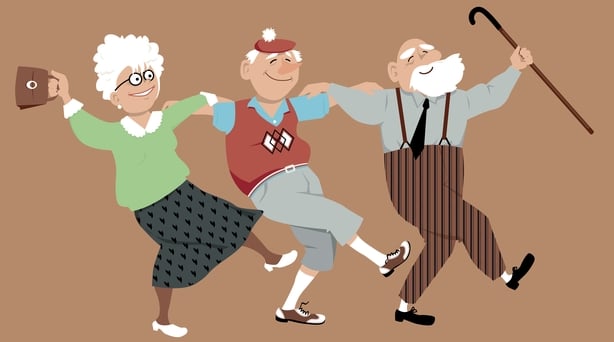 Let's hope they'll cut the prices on birthday candles soon 'cause Irish people are living longer and longer. The average age of Ireland's population has increased by 3.3 years over the last twenty years.
Even better news is men are catching up. It's a fact that the average woman lives longer than the average man but the male population for those aged 85 and over has increased by 24.8 percent to 23,062 while the female population increased by 11.4 percent to 44,493.
We're getting older
It is not just that Irish people are living longer but the average age of the population is rising too. 
Due to fewer births since 2009, there has been a fall of 24,814 persons in the 0-4 age group. Likewise, due to the low birth rate 20 years ago, the number of those of us in the age group of 20-24 are lower as well.
Additionally, the recent spike of those in the 25-29 age bracket migrating, there were 63,687 fewer people in this group.
We're looking for love
If you're a single pringle looking for love, you may need to broaden your horizons when it comes to finding a partner.
In Ireland, there were 53,009 more females than males in Ireland in April 2016 resulting in an overall sex ratio of 97.8 males for every 100 females.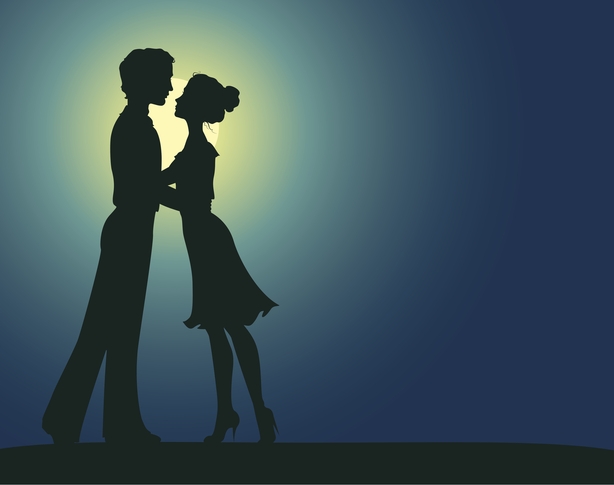 So, what's a girl to do? Well, the key words to look at here are age and location.
Young ladies up to the age of 19 are on average with 104.6 males for every 100 females.
The most gender-balanced age group in Ireland are those between 45 and 49, where the ratio of men to women is 99.7. 
In terms of being single, you should know that there is a higher proportion of single people in urban areas (44.5%) than in rural areas (35.4%).
To find out the gender balance at your location, click here and take a look at page 25.
We're saying 'I do'
So if you find the one, what are the chances you'll walk down the aisle?
While the actual number of those married increased by 83,547 since 2011, the percentage of the population who were married remained stable at 37.6 percent. 
The majority of these marriages were first timers but 9,031 were getting re-married. 
Of course, the number of divorces has increased too but in comparison to the Census, the number has dropped.
For the first time, the CSO included same-sex civil partnerships and captured their stats separately.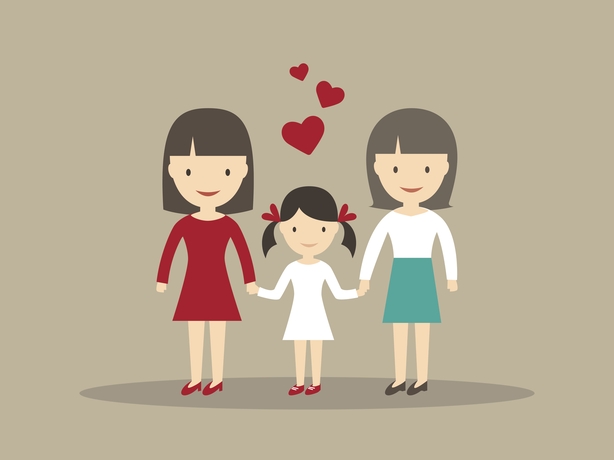 It was recorded that there were 6,034 same-sex couples overall of which 3,442 were male couples and 2,592 were female.
According to the CSO there were 591 couples with children, with the vast majority (82.9%) of these being female couples.
We're living that single life
There is a headline in the CSO, which says 'Likelihood of never marrying'. Yup. We are not joking.
According to the CSO, the percentage of those of us aged 40 - 49 who are single are likely to never marry in the long term. 
It says that in 2016, more than a quarter of males (26.3%) in this age group were single, while amongst women 23.6 percent were single.
Further on it is described that over the twenty year period from 1996 to 2016 the percentage of single women in this age group has more than doubled from 11 percent to almost 24 percent. 
We're tweeting about it:
The most discussed topics were language, religion and the existence of an internet connection.
It's a sad fact that we're speaking less Irish than ever before and the future of the language is looking bleak. According to the CSO almost 1 in 3, (30.1 per cent) 10 to 19-year-olds answered "no" to the question "Can you speak Irish?".
In Gaeltacht areas, people are more likely to speak Irish.
45% of near half million with no religion are aged 20-39 - major implications for 96% national schools with religious patrons #census2016 pic.twitter.com/KQFWT0lfXk

— Michael Barron (@MichaelNBarron) 6. April 2017
The percentage of the population who identified as Catholic has fallen sharply from 84.2 percent in 2011 to 78.3 percent in 2016. And the total number of Catholics has fallen by 132,200 from 3,861,300 to 3,729,100.
There were 468,421 people who indicated that they don't have a religion.
A fifth of households has no internet connection! Imagine! #Census2016

— Claire Gorman (@clairemgorman) 6. April 2017
18 percent of the Irish population is not able to read this article right now because that is the number of households that have no internet connection. Hard to believe, but that's a fact!