This year 2,500 people in Ireland will be diagnosed with bowel cancer. It is the third most common cancer in Ireland. Half of bowel cancers are preventable and, if caught early, 19 out of 20 patients can be cured.
Despite this, more than 1,000 people in Ireland die from bowel cancer annually.
This is because the number of patients surviving past 5 years is dramatically lowered if the disease is not caught before it progresses to a late stage.
In Ireland, there is a free national bowel screening programme (BowelScreen) targeted at age groups at the highest risk of bowel cancer (60-69), yet just 4 in 10 of those eligible take up the offer of the screen.
To mark Bowel Cancer Awareness Month this April, the Irish Cancer Society's latest 'Decoding Cancer' public talk takes place on Tuesday, 11th of April at the Trinity Biomedical Sciences Institute, Pearse Street, Dublin 2.
The talk will be live-streamed on the Irish Cancer Society's Facebook page and will hear from Professor Robert Steele from the University of Dundee, Scotland.
Professor Steele is a world recognised expert in the prevention, early detection, and treatment of bowel cancer who will:
Outline the factors which increase the risk of bowel cancer
Discuss the devastating impact of this disease
Use evidence to ask whether we could do more to reduce the number of people dying from this disease here in Ireland.
Ms. Deirdre Ryan, screening promotion manager at the National Screening Service, will also explain the national bowel cancer screening programme, BowelScreen.
The public talk: 'Decoding Cancer – How to Stack the Odds against Bowel Cancer and Save Lives' is free but registration is required. To register and for more information click here.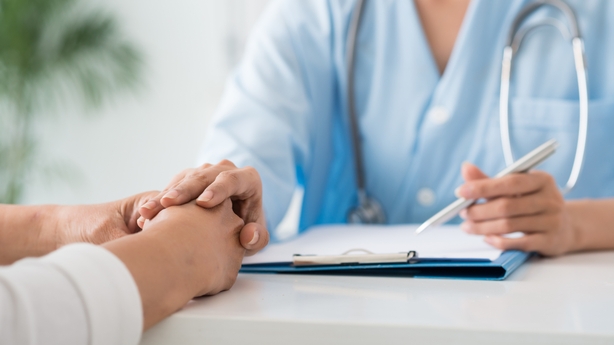 This event is being held as part of the Irish Cancer Society's 'Decoding Cancer' series of public talks, which aims to dispel some of the myths around cancer and explore the many advances being made through research in prevention, early detection, treatment, and survivors' quality of life.
April is Bowel Cancer Awareness Month. For more information on the signs, symptoms, detection, treatment, and how to reduce your risk, please visit here.