Last January Amanda O'Sullivan woke up to what felt like something in her eye. Two months later, and the mother of five is completely blind. She contacted RTÉ Radio 1's Liveline to share her story because she is worried for her, and her children's, safety.
Where do you turn when your world goes dark?
Amanda has had batteries of tests, but doctors have struggled to come up with a definitive diagnosis for the thirty-seven year old's condition.
She got in touch with Joe Duffy on Liveline because she's worried that she, or her children, will get hurt at home, as she cannot see enough to ensure their safety.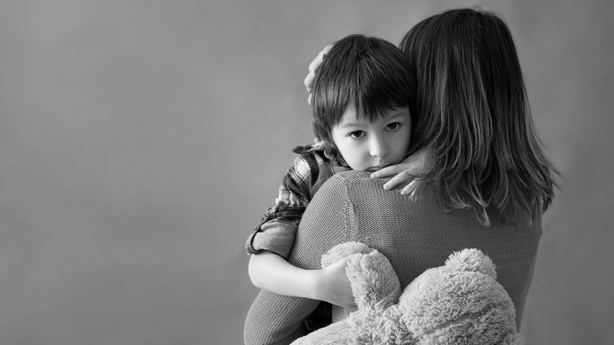 And that's not to mention the physical distress. She has suffered as her sight has rapidly diminished.
"It was actually worse than any pain I've ever experienced in my life."
One of her children has autism and she told Joe that she used to judge his mood by his body language, but she can no longer do that.
Another of her children even asked her what the white cane that arrived to her house was for.
She's had to keep her children at home, she says, because her husband works and she can no longer bring them to or from school. She's at home with them all day in the dark.
"Does somebody have to die in my home or get seriously hurt before you guys [the HSE] actually listen?"
Amanda has been referred to the National Council for the Blind of Ireland (NCBI) who, she says, have been fantastic. But her main worry right now is getting her children to and from school.
She's asked the HSE if they could help with that, but says that all they've offered her so far has been a cleaner for an hour and a half Monday to Friday.
She told Joe that yesterday – her last day with sight – was spent emailing him, trying to get help.
"I'm begging my country to help me."
This interview was first broadcast on Thursday 23rd March on Liveline. You can listen in full by clicking here.