Chef Donal Skehan has been making a go of things in the US since he and his wife Sofie moved to Los Angeles last year. With a TV show on The Food Network and a recent book release, the Dubliner is living the dream, as he tells Janice Butler.
Every day is different – today we're going horse-riding to the Hollywood sign to record a video for YouTube, tomorrow we're doing a filming day in the house and some recipe-writing and development. It's literally what I was doing back home but 10,000 miles away." A not-so typical day in the life of Donal Skehan and his wife Sofie, since they upped sticks to sunny LA last year, with a host of opportunities awaiting them. With a thriving career here and in the UK, the couple made the brave move to leave their home in Dublin, pack their bags and start a new life.
When I talk to Donal, it's 9am in California and he tells me the sun is splitting the stones outside. He says they're just about managing the infamous LA traffic with the help of an app, he's learning to say cilantro instead of coriander and then there's that horse-riding in the Hollywood Hills. "When you come out here you realise that they speak another language", he laughs.
"They look at you sideways if you say something they don't understand and the funny thing is, they won't even try and understand you. They just shut down."
Followers of Donal's Instagram posts are used to lots of images of sunny beaches, outdoor walks and lots and lots of food. "Every time I pass the Hollywood sign I pinch myself. I never want it to get old or take it for granted," he says. After a few months in Airbnb accommodation, the couple found a permanent home in the Eagle Rock suburb of Los Angeles.
"It's north of downtown LA, a pretty residential area but very up and coming. It's like Stoneybatter in Dublin," describes Donal. "It's a really cool little area with great places to eat. It came down to the house really; we needed somewhere with enough space so we could shoot our videos. We had such a nightmare trying to find a place. It's very hard to find somewhere with a decent kitchen and garden. We really struggled, but
this has worked out perfectly."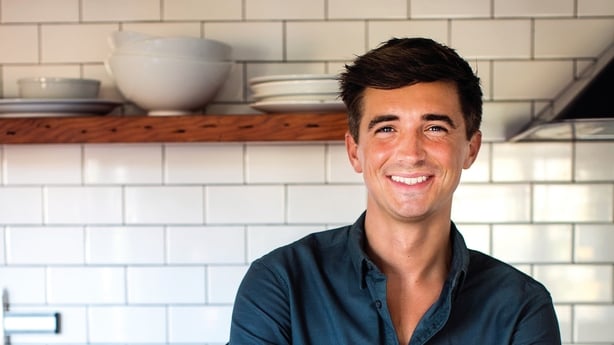 He's signed to a big talent agency in the US that mostly looks after actors and which has been instrumental in getting him gigs on The Food Network (his show Follow Donal is aired there and he fronts the channel's Star Kids). He's even starting to be recognised in the streets, something which came as a surprise to him.
"I went to a kitchen shop recently and the lady in the store told me I'd get 10% off because I was a chef on TV. I've been very surprised by the number of people that have come up and looked for photographs and recognised me. I didn't expect it. I thought I could do whatever I wanted over here and be as obnoxious as can be – turns out I can't," he laughs.
Last month, Donal's best-selling book Fresh was given a make-over for the US market and is now on the shelves there. "The publishers are owned by the well-known bookstore Barnes and Noble, which means great things in terms of bringing your book into the shops," he says enthusiastically.
Of course, you can't live in Los Angeles without occasionally running into a celebrity or two. Donal admits that he and Sofie have been left star-struck on a few occasions. "We saw the actor from Entourage, Adrian Grenier, the other day in the restaurant near our house. We're huge fans of that show so that was a big one for us. And we saw one of the Kardashian sisters in the mall recently. That one went over my head but Sofie got very excited."
They've built up a group of friends too, although Donal admits it took a bit of work at the start. "I said to Sofie it feels like we're speed-dating with other couples, but we've built this great little community. We have these friends that we go to hot yoga with, I feel like it's the most LA thing you could do.
"There's a great Irish community out here and that's been lovely, loads of people have reached out to us since we've moved here.
"But it's also nice to have people who are actually from LA, as you get more of a sense of the place and what it's like to be here full-time."
Of course, having a spare room in LA means you can expect some visitors and Donal laughs that they've "been taking bookings for 2017." "Sofie's dad is coming while I'm away next week and then her mum comes over. Then my best friend is coming over in May and we're going to Vegas and I'm sure the summer months will start filling up. It's definitely like we're managing an Airbnb at the moment."
Another addition to their home in LA in the last month has made the move complete for Donal and Sofie and that's their pet dog Max, who had been staying in Howth with his parents until they found a permanent base. "When we were out here last year and we didn't have Max with us it was hard because we were missing our little family unit."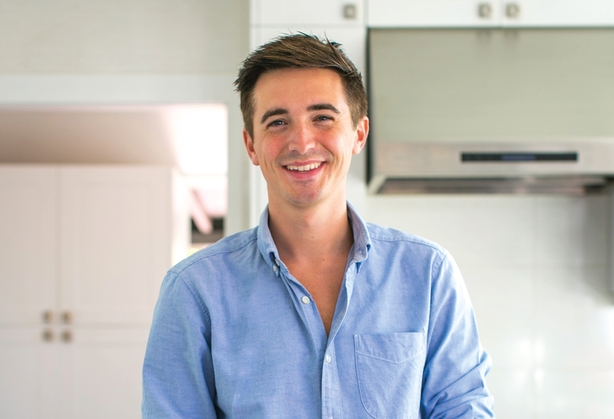 So no home-sickness then? "You do get pangs of it but it's not as hard as it was," he says. "The hardest part when you first come out here is at about two o'clock in the day LA time, when everyone has gone to bed back home, the emails and phone calls stop coming in – that's the weirdest feeling and you do feel a bit alone in the city. But that changes."
While things seem to be working well for the couple in LaLaLand, Donal admits there's one thing that would bring him back home – a permanent job on the BBC's Saturday Kitchen. He's been one of many guest presenters put through the paces as potential replacements for James Martin, who departed the hugely popular food show last March, after nearly ten years at the helm. Donal flies back to the UK once a month for his appearance and so far, viewers seem to like the idea of him replacing James Martin.
"That's been a huge thing for me the last year and a half, so I'm holding out for dear life for that, even though we're so far away."
"That show goes out to two to three million people. It's the biggest live food show on TV and you don't get better than that. I'm the only Irish cook to ever present it – if it was something more regular, I would consider coming home for it."
Meanwhile, it's cilantro not coriander for Donal as he jets off on a promotional tour to promote his book in the US: "It's all part of the job I guess."