St Patrick's Day can often be associated with drinking in excess. There can be huge amounts of pressure put on people go beyond their limits. Miriam Taber of Drinkaware shares some insight on how people can keep a better tab on themselves.
"Our research found that 46% of people believe that drinking to excess is no big deal"
"Excessive or binge drinking - six or more standard drinks in one sitting - greatly increases the health risks already associated with alcohol such as high blood pressure, cancer, and liver disease."
"More encouraging is that our research showed that 1 in 3 people would like to drink less."
"Drinking less is good for your mind, your body and your bank balance and it's easier than you might think," Taber adds.
Keeping Track of Yourself Over the St Patrick's Weekend
"The key is to make small changes, drink less and feel better," Taber says. "If you are drinking over the St Patrick's Day weekend, keep track and try to make some small changes."
"Stay out of rounds, alternate each drink with water and never free-pour spirits."
" As always, stick to the HSE low-risk guidelines but remember, they are guidelines - not a target: 11 standard drinks (110g pure alcohol) spread out over the week for women, with at least two alcohol-free days and 17 standard drinks (170g pure alcohol) for men."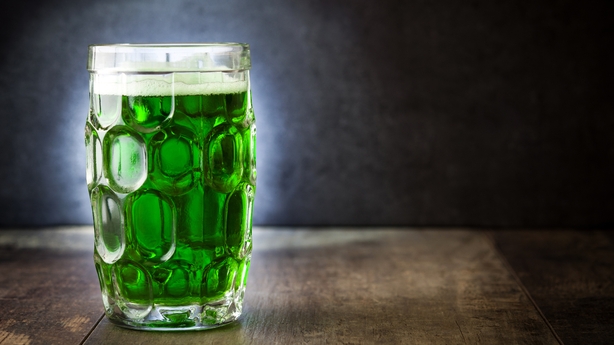 Explaining Alcohol to Children
St Patrick's Day attracts celebrations from people of all walks of life.
For parents, this can mean preparing children for any eventually, which may prove difficult. We asked Taber for tips on how parents can broach the topic of alcohol with younger children - if needs be.
"Every parent's approach will be different as they know what will work best for their child," Taber says, "but there are some practical approaches to keep in mind."
Set an example - the reality is that children learn from watching their parents and other close family members so it is useful to look to look at your own drinking habits, particularly at home.
Separate the facts from the myths
Never shy away from talking to your children about alcohol.
"If they ask questions, answer honestly. As a parent, your influence is greater than that of alcohol and we would encourage you to visit our website for resources, facts, and advice to support this all-important conversation."
DrinkAware have an online calculator where people can see how many standard drinks and calories they consume. As well as that they can see how much money they spend and the time it will take for the alcohol to fully leave your system.