Planning a renovation or extension to your home can be a daunting process. There is so much to consider and for many people, it can be hard to know how to budget and make sure they get the very most from your investment.
Architect and interior designer Denise O'Connor joined RTE Lifestyle to help readers plan for unexpected costs while designing your dream home.
1. Get advice
Before you start, it's always worthwhile getting some advice. An architect, for example, will advise clients where best to invest in their homes and will always endeavour to recommend ways to save money and keep the job within budget. You could also consult a contractor to get a guide price on what you are planning to do.
2. Don't be afraid to say how much you have to spend
It's very important that you are upfront about your budget. There is a misconception that telling an architect or builder how much you have to spend is a bad idea. This is absolutely not the case. Without knowing how much you have to spend, it is impossible to advise you appropriately.
Understanding what funds are available is vital, as it will allow your architect to prioritise and steer you in the right direction in terms of where your money would be best spent and what, if any, compromises need to be made.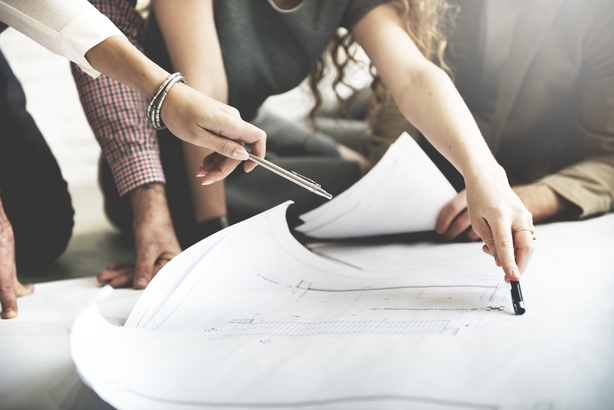 3. Know what's included in the contractor price
Currently, you should budget €2,000 per square meter for new building works. This includes extensions and between €850 and €1,200 per square meter for refurbishment works. NB: These figures do not include the purchase of things like windows, kitchens, bathroom fittings or finishes but do cover all construction works, electrical and plumbing works, internal doors and the fitting of all finishes and sanitary ware.
4. Do your research
For the items not covered in the contractor's price, it's a good idea to get quotes from a number of different suppliers. The important thing here is to make sure that each company is working from the same brief. Even the most subtle of differences can have a huge impact on the total cost. If everyone is quoting for the same kitchen you can compare the quotes exactly, which will ensure you get the best deal.
5. Factor in professional fees
Fees are another cost you will need to factor in. If you are planning on working with an architect, speak to them about how their fee structure works: is it percentage-based or a fixed fee? A percentage-based fee will mean that if the budget were to increase, the fee would also increase, so this is important to factor into your cost plan. Aside from the architect's fees, you will also need to include fees for other consultants, such as structural engineers and a quantity surveyor.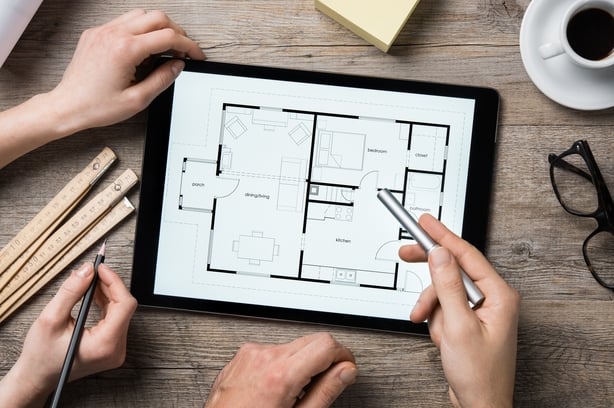 6. Budget for other costs
If you need planning permission for the work you are proposing, there will be contributions to the council. These will vary depending on the works you are planning. If you need to move out while the works are going on, for example, will you need to rent? Or will you need to pay for storage costs?
7. Set aside a contingency
Once you have a firm idea of what your budget is, you will need to set aside at least 10% as a contingency for any unexpected extra costs. Building projects can often run up against problems that are impossible to predict from the outset.
8. Changing your mind can cost you money
Finally, once your project is underway, be careful about making any changes or last-minute additions. These will be things that the builder had not priced for, and will add up quickly to bring you over-budget.
Denise is one of Ireland's best-known architects and interior designers and the Managing Director of Optimise Design. She is a columnist for the Irish Times and a contributor for HOUZZ. She was a presenter for the first series of the RTÉ TV show 'The Design Doctors' and is the creator and name behind the successful paint collection for Dulux called Signature Collection.