Dancing with the Stars brings Amanda Byram 'home' to her first regular TV job in 16 years. We'll have updates on all of the beautiful dresses that she will be presenting in on the show over the coming weeks.
Donal O'Donoghue talks to the Dubliner about fame, marriage and the power of positive thinking.
"It's an amazing and eclectic lineup of dancers and I'm very excited by it," she says. "There will of course be the naysayers who say that this show will not be as good as Strictly but that's rubbish. Why wouldn't it be? We have a great production team, wonderful judges, amazing dancers and hopefully, great presenters."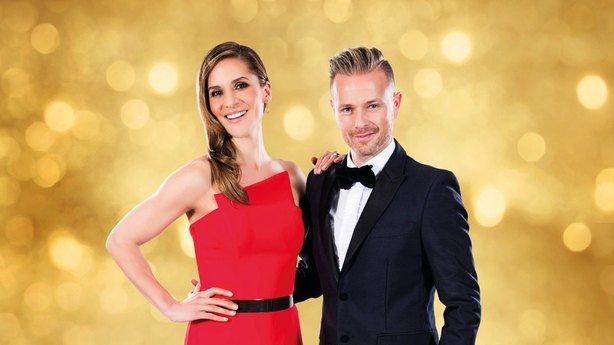 Amanda has been working in television since her first job co-hosting TV3's Ireland AM with Mark Cagney in 1999. She has worked across Ireland, the UK and Australia. Donal asked if she has ever experienced any glass ceilings as a result of being a woman in show business?
"I haven't, but I have friends who have," she says, "but sexism is in all areas and not just television. If you look at most chat -show hosts, they are by and large male. If you look at quiz-show hosts, it's the same. Unfortunately, some elements of television seem to belong to men more than women. I don't know why that is. Maybe it's tradition."
Read the full interview with Amanda and Nicky in this week's RTÉ Guide, on sale now!