The RTÉ Player team share their top picks to watch on RTÉ Player this week. 
What's Trending?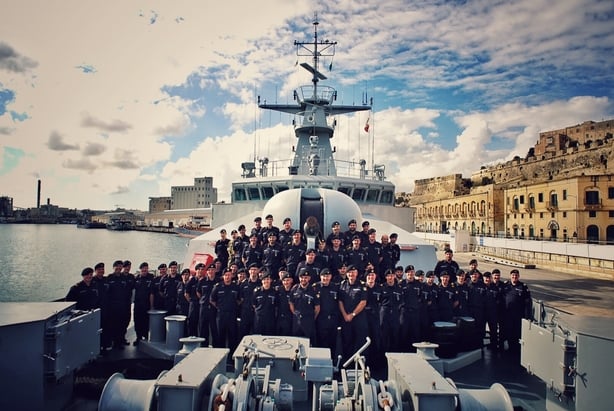 The European migrant crisis is one of the pivotal stories of this generation. For the past eighteen months, the Irish Naval Service has had a presence in the central Mediterranean, tasked by the Irish Government to ensure that people desperate enough to attempt the crossing into Europe can be offered safe passage. So far, the crews of five Irish vessels have rescued over 14,000 people. For the first time, in The Crossing, the Irish public get to witness an element of Ireland's response to the biggest humanitarian crises faced by Europe in decades. In late September, the crew of the LÉ Samuel Beckett left their families and friends behind as they embarked on a three-month deployment in the southern Mediterranean. Within days they were called into action and have so far saved well over 2000 lives during an extremely intensive period of rescues. With unprecedented access, this documentary tells the story of the LÉ Samuel Beckett's deployment in the Southern Mediterranean. It shows the reality for both the crew and the migrants as their worlds meet in the middle of the sea, often in the most difficult of circumstances. Watch now on RTÉ Player.

What's new? 
RTÉ Player Food Bites: Delicious Circle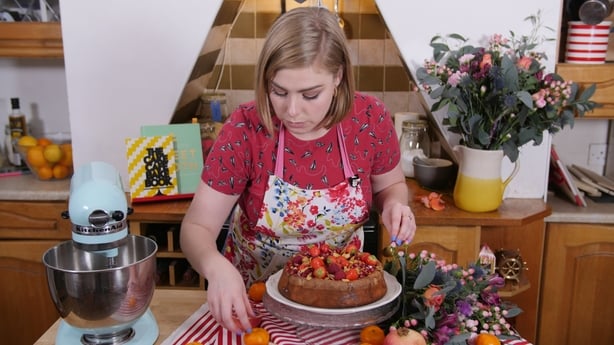 This month, RTÉ Player welcomes the very first baker and brand new Irish talent, Eva Lawes from Delicious Circle. The newest addition to RTÉ Player Food Bites is bringing a host of tasty treats with a collection of video recipes that will have you resurrecting those stretchy pants in an effort to eat guilt-free!  Delicious Circle's Eva Lawes is the latest face to join the stable of celebrity chefs and food bloggers alongside Donal Skehan, Roz Purcell, Indy Power and Chef Adrian who feature on RTÉ Player's Food Bites.  With ten new recipes in the mix, salivate over her Citrus Gluten Free Cake or bake up a festive treat with her Christmas Wreath Biscuits, these two recipes and lots more are available exclusively on RTÉ Player now.  
 
We need your consent to load this YouTube contentWe use YouTube to manage extra content that can set cookies on your device and collect data about your activity. Please review their details and accept them to load the content.Manage Preferences

What not to miss?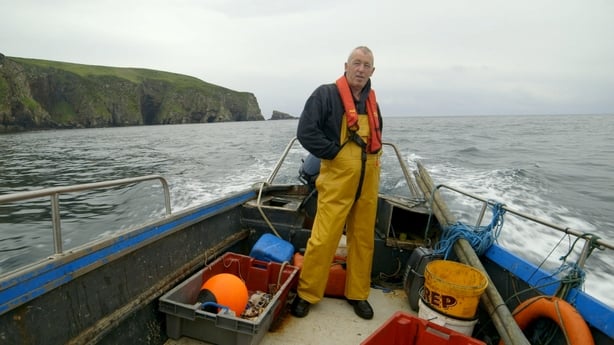 Narrated by Emmy-award winning actor Brendan Gleeson, Atlantic follows the fortunes of three small fishing communities – in Ireland, Norway and Newfoundland – as they struggle to maintain their way of life in the face of mounting economic and ecological challenges, bringing to the fore three very intimate stories from the global resource debate. As the oil majors drive deeper into their fragile seas, and the world's largest fishing companies push fish stocks to the brink, coastal communities and the resources they rely on are fast approaching a point of no return. Filmed in some of the most remote and breathtaking locations in the North Atlantic, and at close quarters with some of the sea's most captivating characters, the multi-award winning Atlantic explores how modern day communities must learn from the past, in order to secure a brighter future. Watch now on RTÉ Player.

What's coming up?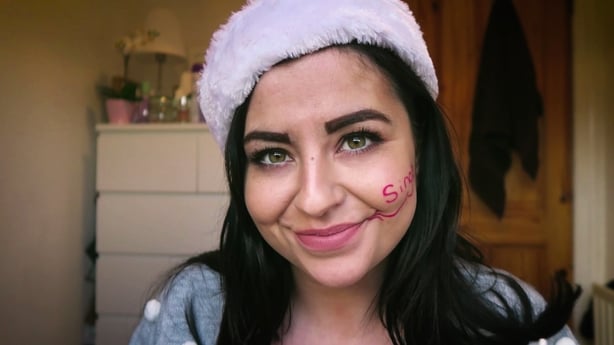 In her new comedy shorts on RTÉ Player, Irish comedian Pamela Joyce shares the pain that every Irish Mammy is going through this Christmas.  Whether tackling the toy brochures, searching for batteries at the last minute, or the real Vs fake tree dilemma (will we ever get rid of the pine needles?!), and don't even mention the epic problems that Christmas Day causes, from getting to mass on time to eye up Mary's jacket to settling down to watch a family movie and that turkey won't cook itself!  Share the pain and prepare for lots of LOL's in Irish Mammy Christmas Prep and Irish Mammy Christmas Day.  Or, watch her hilarious spoof of every Irish beauty blogger ever!  L'eau de boeuf by Bisto?  From Cinnamon shades to Christmassy scents (think nutmeg, roast dinner…) to a festive lip that will get you noticed, Pamela reveals all of her beauty secrets for the Yuletide season. Get ready to have all your beauty dilemmas resolved with Pamela Joyce Blogger Festive Make-Up Tutorial on RTÉ Player.