Each week RTÉ LifeStyle sits down with a health and fitness enthusiast to find out how they do what they do. This week we're getting fit with Ted Talker Pat Divilly!
Listen to Pat talk - talk about an inspiring Irish young guy - he faced his demons and thanks to great family and friends, he has been the positive, doer that he is today. Treat yourself to a listen of his Ted Talk here.
Who are you and what do you do?
I'm Pat Divilly, a 29-year-old author, speaker and wellness coach from Galway. I got into the fitness industry in college and started as a personal trainer. Over the last 8 years my own personal growth journey has led to me becoming much more holistic in my approach with clients encouraging them to explore their mental and emotional health and look at ways of living more authentically, in other words, loving themselves, their work and their lives.
What brought your brand about? How and why did it start?
Fitness was my passion from an early age. I started out in the gym at thirteen and knew from my first day I wanted my own gym some day. After working in a few commercial gyms I was frustrated with the lack of support given to the members. People who were experienced gym goers could come in and do their own thing but those intimidated by the gym got lost and felt unsupported. I started teaching boot camps where community and a sense of belief and belonging was key - making the client believe they could do anything and making them feel a sense of belonging to a supportive community. Over time that's developed from a small outdoor fitness class, to a physical gym, 3 best-selling books, online courses, personal mentoring, events and retreats - but it's all tied into that idea of belief and belonging.
Describe your audience! Who is your target?
My social media statistics would tell me that 80% of my audience are females, but I'm seeing an increase in men attending my seminars and signing up to my courses. Really, my audience are the people are frustrated with feeling unsupported or lost in the traditional gym set up and want to take away the guesswork and have some accountability. They want increased mental, emotional and physical health without having to live like monks or nuns!
What's your media diet?
I listen to a lot of podcasts notably Tim Ferris's show and Lewis Howe's School of Greatness. I'm also a big fan of the app Audible which allow you to listen to audiobooks whilst on the move. I travel a lot so it's handy for me. Outside I'm a big fan of TedX talks where you have a 10-15 minute idea shared by an inspiring speaker.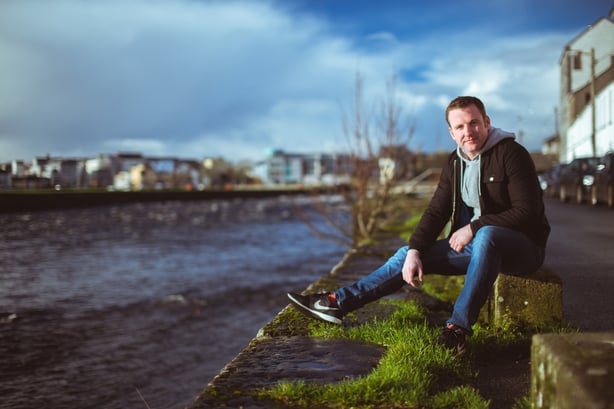 Name three people you respect in the industry
I'm a big fan of a guy called Elliot Hulse who has a large online following. He started as solely a fitness guy but has documented his whole journey getting more and more into spirituality. He gets a lot of grief from people for 'not being a fitness guy' anymore but I respect him having the courage to speak his truth and follow his heart.
Brian Lee in Dublin who runs Fit Studios but also has the franchise Chopped which is seeing incredible growth. Have loved watching his rise.
Joe Wicks. He's brilliant! Really similar philosophy's on training and nutrition to mean. I see him get plenty of grief from other people in the industry for not 'knowing enough' but I just love how he's made fitness and nutrition so accessible to so many people. That's the real gift. As trainers we can know hundreds of push up variations but what good is it if we can't communicate with our clients and make them have hope?
Proudest post? Finest moment to date?
Hitting a target of fundraising €165,000 for Cystic Fibrosis Ireland. €100,000 was the target and everyone said I was crazy but I've incredible people around me and we believed.
What is your attitude to well-being, mentally and physically?
I think the most important thing is being honest with yourself and taking the time to figure out 'what do I really want?'. We are here once on this Earth so living a life that is authentic is key. You can make all the money in the world, have the nice cars and houses but are you excited about life? Do you love your work, the people around you and the life that you live? I think there are too many people afraid to make changes in their life because of self-doubt and stories in their heads that have usually come from other people. For that reason they end up in jobs and relationships that they aren't happy with and it becomes hard to see any possibility of change.
How has your life changed since you started your blog/brand?
I've just become a lot more comfortable with myself. When I started in the fitness industry I was always looking outside of myself to figure out how I was supposed to teach classes, portray myself and run a business. Though I've learnt so much from other people I've learnt over time to trust my gut more and more and believe in myself. I don't look externally for 'secrets' or short-cuts anymore I just get honest with myself about what I want and I do the work to get me there.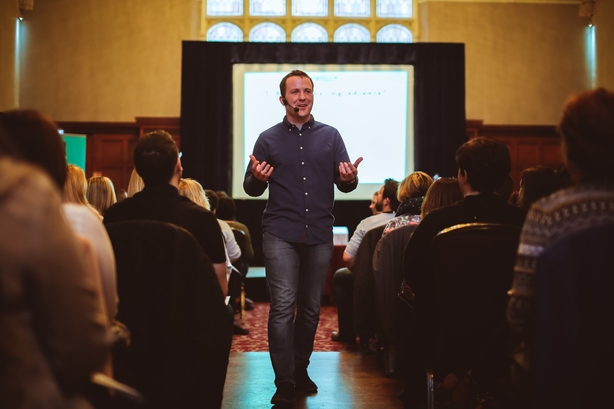 What's your favourite and least favourite thing about fitness and fitness trends on social media?
I've been qualified 10 years now, did a Masters in Nutrition and countless CPD courses since, and I'd see myself as a novice in terms of what I know compared to many elite trainers but I find it difficult to see the lack of barriers to entry in the fitness industry. Anyone can do a weekend or online certification, put up Instagram pictures of their six pack and it is assumed by the masses they are a great coach. Like anything it takes work, study and practice and you've got to take it seriously when you're working with people and their health.
The flip side of that is social media has made fitness exciting to a lot of people and it's motivated a lot of people to make health a lifestyle choice so that's been great to see. I know there's certain people I follow who really inspire me to push myself that extra bit.
Tell us a secret - something we should know about you?
I've got an irrational fear of dancing! But I'm working on it :)
What's the one thing you want people to learn from your work?
Right now it's that you have to learn to trust yourself and stop putting people on pedestals. I'm a big believer in non formal education, coaches, mentors and learning from people that have come before you but I think sometimes there's a tendency to become a spectator in life - life passes by and rather than becoming a participant you stand by and watch other people live out their dreams. We've all got opportunities but sometimes we have trust our heart and turn off the little voice in our head that starts feeding us with doubt.
Where can we find you online?
New book Upgrade Your Life is available now on Amazon and Easons.ie. You can find me on my website, Facebook, Instagram and Twitter!
Want to feature in RTÉ LifeStyle's On the Blog series? Get in touch...We'd love to hear from you on Twitter, Instagram or Facebook or e: rtelifestyle@rte.ie