Each week on RTÉ LifeStyle we meet bloggers who are entertaining, informing and getting lots of attention for being pretty good at what they love to do! This week we're meeting Teresa Costello from Breast Friends Ireland.
What an inspiration she is. She was fit, young and had no history of cancer in her family so Teresa was shocked when she found a lump. In the video below, she shares her secret on how she dealt with cancer whilst still being a single mum to her son and trying to live the life she wanted to live.
Her goal? To get all women to be more aware of the need to self-check and to download the free Breast Cancer Ireland App which is available on iOS and Android.
We need your consent to load this YouTube contentWe use YouTube to manage extra content that can set cookies on your device and collect data about your activity. Please review their details and accept them to load the content.Manage Preferences

1. Who are you and what do you do?
My name is Teresa Costello. I have a regular 9-5 job but my passion lies in my role of Breast Cancer Ireland Ambassador and in my blog Breast Friends. I'm also totally addicted to the gym and being mum to my very lively 9-year-old son, so as you can imagine life is busy!
2. Why do you do what you do?
isAs an Ambassador for Breast Cancer Ireland, I support their various initiatives to raise awareness and support research into new improved treatments for breast cancer. BCI are saving lives and transforming Breast Cancer from what was a life threating disease into a treatable illness.
I set up Breast Friends because I was determined to use my experience to help other girls, I wanted to create something positive from it.
I hope I take some of the fear out of breast cancer and give girls a place where they can ask advice about anything from what does it feel like to get chemo to what fake tan is best to use during treatment.
I don't want anyone feeling they have lost themselves to this illness. I also want to show that there is life after breast cancer and that a knock in life doesn't mean you can't achieve your dreams, sometimes it can be the beginning of an amazing journey.
3. Describe your audience!
My audience are a collection of brave women who have or had breast cancer, there are also people who have never had breast cancer but have family members or loved ones who do and want to get an insight into what to expect and how to best support their loved one.
4. What's your media diet?
I am a total media junkie, the only time I'm off my phone is when I'm asleep or in the gym!! Facebook is my no one closely followed by Twitter and Snapchat.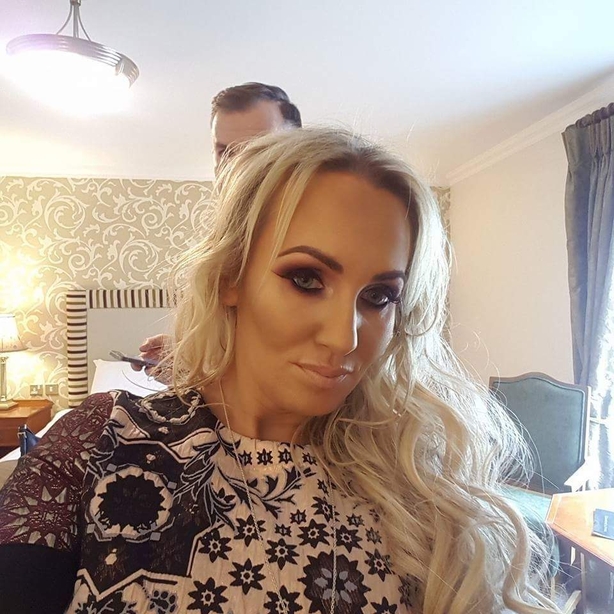 5. Who are three people you respect?
Emma Hannigan – she is an amazing author and fellow Breast Cancer Ireland Ambassador. She has had Breast Cancer 10 times now and her positivity and bravery never cease to amaze me. Even in the depths of her illness she never complains and she is still always there for other people she is a true Earth Angel.
My mother – she is great and extremely supportive in everything I do. When I was ill her and my Dad stepped in and looked after my son when I was unable to. I would be lost without her.
Shannen Doherty – She is currently going through treatment for breast cancer and is sharing her journey – the world needs people who will share their story and she is doing great work raising awareness and showings sides of the illness often not discussed at a time where I am sure she is feeling petrified.
6. What excites you right now and Why?
Right now, I am doing a 6-week programme in Kickstart Fitness. It's a mix of a food programme and personal training. I am finding the food prep a challenge and I'm loving the training. This programme excites me because I am learning so much, I was bad with nutrition but three weeks into it, I am loving how I now have a balanced, nutritious and tasty diet. The training is different to any other training I have ever done before very challenging but enjoyable.
7. Proudest post? Finest moment to date? Most embarrassing moment to date?
My proudest post was probably a very raw article I wrote early on during my breast cancer experience, I was feeling very angry about the age brackets of women screened for breast cancer. I felt everywhere that everywhere I looked it was being referred to as an older woman's illness, it led to me being interviewed by Pat Kenny. I felt it really helped raise awareness to the fact that breast cancer is not just an older woman's disease and that it can affect girls in their 20's and 30's.
Finest Moment was joining a host of celebrities taking part in Strictly Against Breast Cancer last year, it was an amazing experience, with a fantastic bunch of people. We raised vital funds for research for Breast Cancer Ireland and so much awareness. It was a surreal experience as two years previous I had been in the throws of chemo and never in my wildest dreams did I ever think i would be part of such an amazing event.
Embarrassing Moment to Date – There has been so many in fact I go from one embarrassing mishap to the next my most regular ones are trying to swipe into work with my laser card or trying to open a car that isn't mine.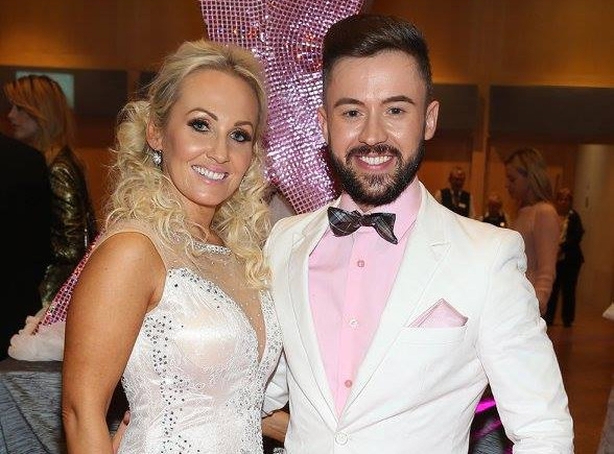 7. What channels are your favourite and why?
Facebook is my favourite – I feel that's the place where I get to interact with my followers and they can pm me if they need to chat privately.
Twitter is next it's great for a bit of gossip and I love to tweet when I'm watching TV.
8. Tell us a secret - something we should know about you?
I am addicted to Hollyoaks, I can't miss it I'm so bad I've even downloaded All four so I can watch it on my phone!
9. What's the master plan / dream?
My plan/dream is to continue what I am doing, for Breast Friends to grow bigger and better and reach more people. I want to help as many people as I possibly can and make a difference to this world. I also love doing bits and pieces for TV and Radio so I would like more opportunities to continue that and maybe get to appear on Midday again as I have been a panellist a couple of times this year and loved the experience.
Where do we find you?
You can find me on my blog, Twitter, Facebook and Snapchat, namely dbigt.
If you would like to you and your Blog to feature here, we'd love to hear from you e: rtelifestyle@rte.ie or find us on Twitter, Facebook or Instagram.