Here at RTÉ LifeStyle we love to meet homegrown talent, whether it be bloggers, make-up artists, fitness gurus or food producers. Today, we're talking to Pitch Coach Catherine Moonan.
How and why did you start coaching?
I contacted the production company, ShinAwiL, back in 2008 when I read that they were producing the Irish version of Dragons' Den. In actual fact, I pitched myself as a Pitch Coach for Dragons' Den. Initially, they said no, that they didn't need me. Dragons' Den is in 18 countries, and there was no Pitch Coach on the list of people required for production. I told them that I felt that Irish people, in particular, would have difficulty delivering that 2-minute pitch with confidence.
They contacted me a couple of weeks before filming and asked me in for a chat. We agreed to trial my pitch coaching for year one, and I have been working with ShinAwiL on the production of Dragons' Den on seven series to date! So far, I have coached over 500 contestants on the programme and helped them to gain nearly €5 million investment in total.
As a coach, what do you look for in an applicant on the likes of Dragons' Den?
I only get to meet applicants a couple of hours before they pitch. They have already been carefully selected by the team at ShinAwiL in the weeks leading up to filming. It's always easier to coach someone who is excited and passionate about telling their story.
After all, a pitch is just a story – their unique story about why, how, when they came up with the idea, where they are now with it and where they are going.
I find that a lot of people tend to over-complicate and over-intellectualize their pitch. Then they try to learn it off by heart. As a result, they put unnecessary pressure on themselves. I try to get them to think of their pitch as a story and then to just practice telling their story.
How did your book The Pitch Coach come about?
I had been working as a Radio Presenter on Dublin City FM and had just interviewed Irish Times Journalist, Pamela Newenham, about her book Silicon Docks. Pamela and I had been in the Masters in Journalism in DCU together. I really liked Pamela's book – not only its content but the front cover, the paper it was printed on, the size of the text on the page. I looked at the back of the book to see who had published it – Liberties Press.
I looked up their website and sent them a mail – pitching a book on pitching!
I received a mail back the next day to say they would be interested and we set up a meeting for the following day. I sent in a proposal with 3,000 words which they liked. I received a contract in the post and my book The Pitch Coach was published in January 2016.
What is the most challenging thing about your job?
The most challenging thing for me is to get people to believe in themselves and to realise that they are well able to pitch. They have a mental block about pitching, and they make it more difficult for themselves.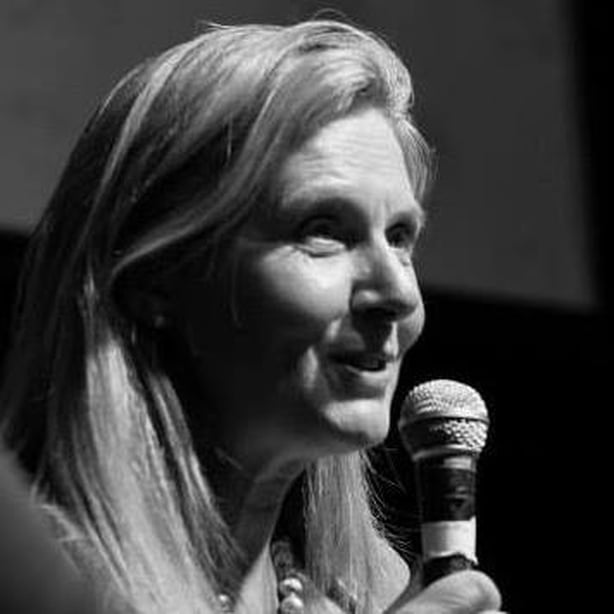 What is the most exciting thing about your job?
I am inspired by every new person I meet in my line of work. I love hearing people's stories about how and why they came up with their business idea and how they plan to grow their business.
What are the future plans?
I have signed a contract for a second book with Liberties Press and I have another book ready to pitch to a children's publisher about effective communication for children.
Who is your target audience?
I have a wide target audience – from parents who buy it for themselves or their young adult children to start-ups, entrepreneurs, managers and company executives. Many students are also interested in the book.
Nowadays, everyone has to pitch – whether it's pitching your business idea for investment, pitching an idea to your boss, or pitching yourself at an interview or performance appraisal.
We are always pitching whether we realise it or not. Life's a pitch!
What inspires you?
I really enjoy doing what I do. I have designed a unique workshop based on meditation, music and colour which enables people to tap into their creative side and think from the heart as well as the head. Then, I help them to carve and shape their story – their pitch. I then coach them on telling their story in an engaging manner. It's simple, but it works. I am amazed and inspired by these unique stories.
Thank you @LibertiesPress, @NiamhBushnell and @CanvasPR Some pics from last night! pic.twitter.com/Y21jdSypkx

— Catherine Moonan (@catherinemoonan) February 5, 2016
What does your working day look like?
Every day is different for me. I work with large corporates around Ireland, as well as start-up and accelerator programmes in Ireland and Europe. I also get asked to speak at events all around the country.
Who are three people you admire?
I admire Garr Reynolds (Internationally acclaimed communication expert), Guy Kawasaki (marketing specialist and author) and Bill Liao (Australian entrepreneur).
Where can we find you online?
You can find me on my website!
Your proudest achievement?
My proudest achievement was working with the European Innovation Academy in Nice and Turin in 2016. 700 students attended from over 50 countries, and I was asked to deliver four seminars and to work with teams on their pitch to investors. It was great to share my expertise to an international audience.