Did you hear Sean O'Rourke's brilliant interview with Donald Trump back in 2014? Listen the full interview above.
"I bought a troubled resort, I bought a troubled company, and I will make it extremely successful. There will be more jobs than they've ever had before, but more importantly, the people who have their jobs will keep them."
The line above is from a 2014 interview that the then president-elect of the United States gave to Sean O'Rourke on RTÉ Radio 1. The occasion was 'The Donald's' visit to his newly-acquired Lodge at Doonbeg, which he swiftly re-branded Trump International Golf Links & Hotel.
"The golf course is a very good course, but it can be a great course."
Mr. Trump's plan was, it seems, to make Doonbeg great again. You remember. The private jet, the Minister for Finance, the red carpet, and – lest we forget – the harpist.
As one national newspaper put it at the time, "It's especially difficult and demeaning to imagine that the finance minister Michael Noonan had nothing better to do yesterday than stand at the end of a red carpet welcoming Mr. Trump like a supplicant boxwallah."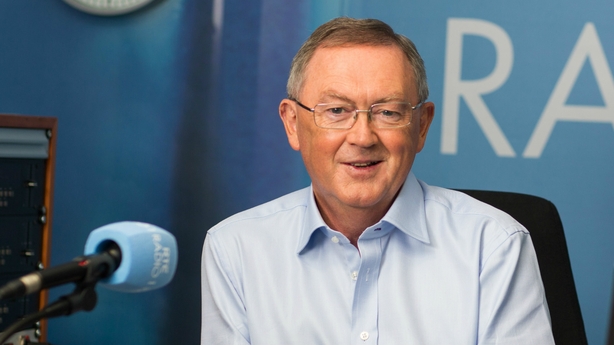 "Speaking about Minister Noonan," Trump responded, "I never met him [before], but I thought it was an amazing thing that he was there to greet somebody that's putting tremendous amounts – millions and millions and millions – into this country."
"Others have produced thousands of jobs, and they didn't get any minister at the bottom of the plane," Sean shot back. Perhaps it was retorts like this that subliminally prompted Mr. Trump to infamously brand Sean O'Rourke an as****e after the interview, according to media reports. Or, it could have been the hair question.
"It is my hair, as you've probably noticed. I had a story written in a major periodical a couple of weeks ago saying that nobody's doing better than Trump; you know my companies are very strong, I'm very powerful and I'm doing great all over the world. But they had one sentence: 'But he has the worst hairpiece I've ever seen.' I don't wear a hair-piece."
But what about the ever-present baseball cap, The Donald? What about the baseball cap? Sean wasn't letting go.
"Oh, I took it off. Oh yeah, I take it off all the time."
OK then.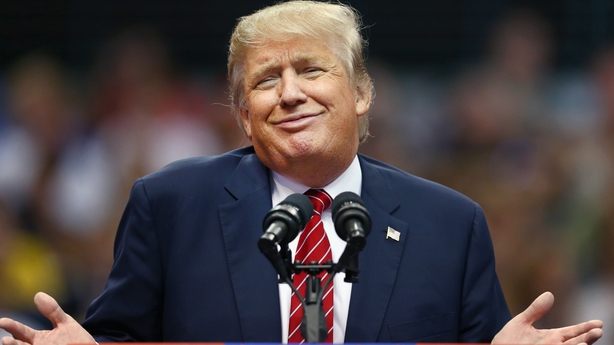 So, from the matter at hand to the trivial (albeit provocative), the interview took a prophetic turn:"Maybe this is your way of grabbing headlines and entering politics; perhaps standing for the US presidency. Did you ever give that serious consideration?" Sean asked.
"I did. I really did," President-elect Trump answered.
And the rest, they say…