What's Trending?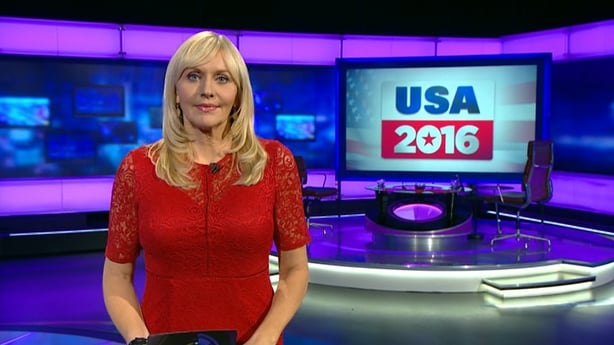 To anyone who has been living under a rock for the past week, you may be surprised, as you resurface, to learn that a certain Mr. Donald Trump has been voted in as the 45th President of the United States of America.  Only time will tell the real implications of this outcome, however, Primetime has prepared a US Election Special detailing what the Trump presidency means for us, Europe and for the world at large.  Available to watch now on RTÉ Player, you can also browse the catalogue of US Election content.  With speeches from Obama, Clinton and Trump; reactions in the likes of New York and Washington, see how it all unfolded on RTÉ Player.
What's new?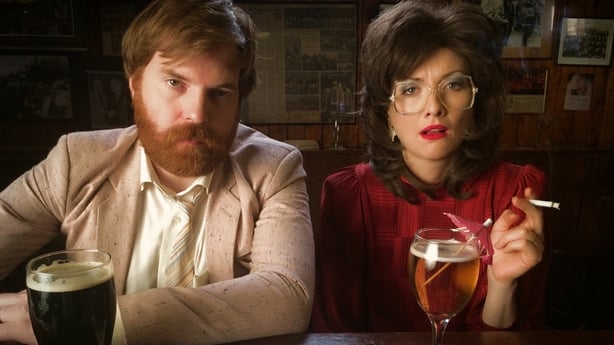 Oh yes! They're back! Our favourite unhappily married '80s Irish couple from somewhere in the Midlands with 6-8 children, Bridget & Eamon! Returning to RTÉ2 and RTÉ Player on Monday, 14th November, RTÉ Player has created a Bridget & Eamon Collection to fill the void until then. Get some sound advice from Bridget as she guides you through the trials and tribulations of marriage. Take notes from the 'expert' as chain-smoking Bridget dishes out marriage advice in a seven minute online exclusive mini episode Bridget & Eamon's Marriage Guidance, catch up with all of the episodes from Series 1 in Bridget & Eamon Series 1 Box Set or watch a host of Bridget & Eamon extras and best bits, exclusively on RTÉ Player including: Father Gabriel's 5 Commandments, Bridget & Eamon's Guide to Parenting and The Many Faces of Bridget. Watch now on RTÉ Player!
We need your consent to load this YouTube contentWe use YouTube to manage extra content that can set cookies on your device and collect data about your activity. Please review their details and accept them to load the content.Manage Preferences
What not to miss?
The Only Gay in the Village – Reality Bites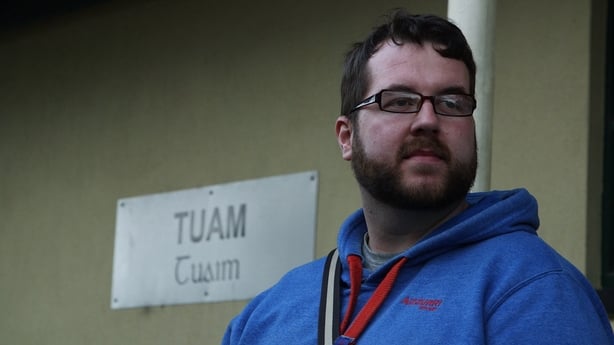 Living in rural Ireland can be a difficult, isolating experience. So, what is it like for a gay, lesbian or bi-sexual person growing up and coming out, in our towns and villages?  A year on from the Marriage Equality Referendum The Only Gay in the Village visits Ireland's towns and villages, hearing stories about fear, family, secrecy and honesty from people coming to terms with being themselves in their rural Irish communities.  We meet Roscommon farmer Will Keane to find out what life has been like as an openly gay Yes! Vote campaigner living in the only county in Ireland where the majority voted No, 17 year old Shauna Keane in Co. Offaly on her experience since coming out at the age of 14 and openly gay Oein DeBharduin, on combatting the prejudice and discrimination that exists in pockets of his community, the travelling community.  Focussing on these three individual stories, The Only Gay in the Village is also punctuated by the insights and experiences of other LGB people who contacted the programme from all over the country and parents, who open up with courage, candour and surprising humour about their experiences. What emerges is a heartfelt, beautiful and intimate portrait of LGB life in today's rural Ireland, where the reality is, at times, both shockingly sad and uplifting.  Watch now on RTÉ Player.
What's coming up?
The Rubberbandits Guide to Everything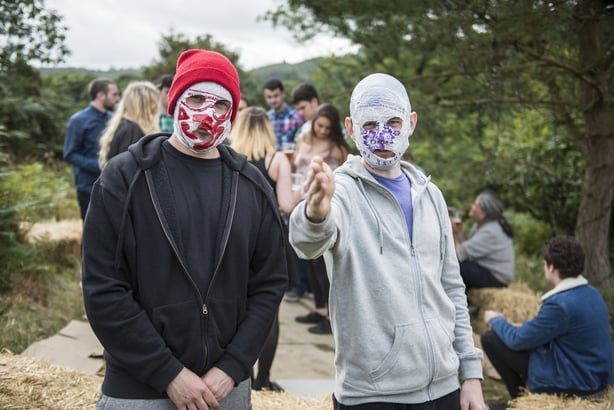 In this brand new four-part half-hour comedy series comedians, part-time pop stars, art-terrorists and viral sensations, The Rubberbandits tell you everything you need to know about everything... well, four things.  Starting with money.  In each episode they take one subject (Sex, Money, the Internet and Reality) and bring us their own absolutely unique take on it – it's like proper TV, except filled with jokes.  Like last year's Guide to 1916, The Rubberbandits Guide to Everything is 100 per cent factual, but without the boring bits like talking heads, graphs, or archive video of Bertie Ahern.  Instead The Rubberbandits stage lavish, no-expense-spent reconstructions and ground-breaking social experiments to deliver the truth, or a decent approximation of it.  Watch it here on RTÉ Player