1. How did you become involved with science?
Really it all started in secondary school. I was always interested in science but in Transition Year I did the Young Scientist with an incredibly passionate teacher (Ms Porter) and it really showed me how interesting research could be. Then I went to a talk at a UCD open day about Science in college and just fell in love. I did my undergraduate degree in Biochemistry and once I was finished my undergrad I couldn't fathom being finished in research and so did my PhD and here we are!
2. What's the best thing about being a biochemist?
When you're a biochemist you can do incredibly varied research because biochemistry encompasses such a wide range of techniques. For me, it's the best of both chemistry and biology!
Looking at biological things from a chemistry viewpoint can give a new perspective and vice versa.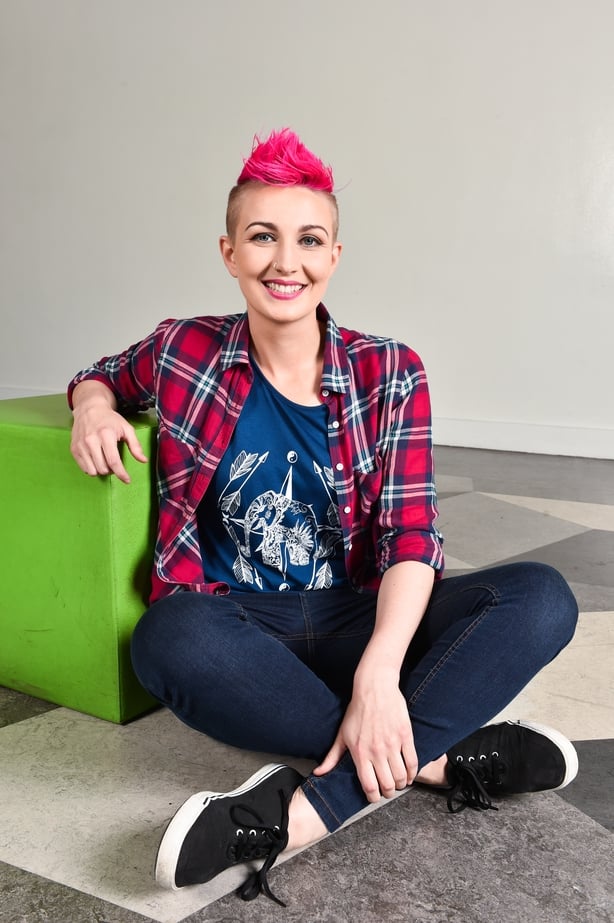 3. Proudest science moment?
Can I pick two? The first was making a compound that was extremely difficult to make that no one had made before.
The second was handing in my hardbound PhD thesis!
4. Your favourite feature on Jen's Body Lab?
Ah man, that's a tough one. I really loved all of those experiments. I guess my favourite would have to be the one with the heart. Mainly because it was a really clear way to show the one-way system of the heart but also because I could gross everyone out with it!
5. Name three people you respect in the industry
The first I'd have to say is my old PhD supervisor Professor Malthouse. He's so passionate about science and science for the love of discovery not for financial gain or notoriety.
The second would be Luke O'Neill he's accomplished such a huge amount in research and had some significant breakthroughs but is also excellent at communicating science to non-scientists.
The third would be Rosalind Franklin. She was instrumental in the discovery of DNA. Her data was critical to Watson and Crick's work.
6. Top 3 things to look out for during Science Week.
There are so many great things to look out for!
But the top three for me would be the Food is Funky workshop in Cork on the 13th November. It explains and shows all the processes of digesting our food which is something we do every single day but that not a lot of people know the details of!
The second would be the Weather Show Experiments on the 15th November in Cavan.
They create lightning and demonstrate the destructive power of extreme weather and climate change which is a very real problem facing us today.
Finally, it would have to be the Roboeireann Soccer Games in Kildare on the 18th November. It is autonomous robots playing soccer, what's not to love?