Who are you and what do you do?
My name is Nicola McLaughlin also know as The Sequin Cinderella and I am a fashion blogger, boutique owner & fashion designer from Buncrana in Co. Donegal. I have been blogging for several years but I launched my fashion line last year and I opened my boutique – Sequin Cinderella, in April of this year.
Why do you do what you do?
Fashion is something that's in my blood. I come from generations of ladies obsessed with style and my mum actually had several boutiques of her own in the past so I was always destined to follow in her footsteps.
Blogging was something that I started as a hobby and I couldn't believe how much it snowballed and actually began to become a career.
It gave me the confidence to return to college to study fashion design and has opened so many incredible doors for me and my career! 
Describe your audience!
I have the most diverse audience and always have had, which is amazing. Everyone from adolescent girls to ladies in their 60's and 70' are fans but I also have some men following me, whether it's for tips for themselves or for their other halves. For me, I don't want my blog or brand to appeal to a niche market, I want to be relatable to everyone.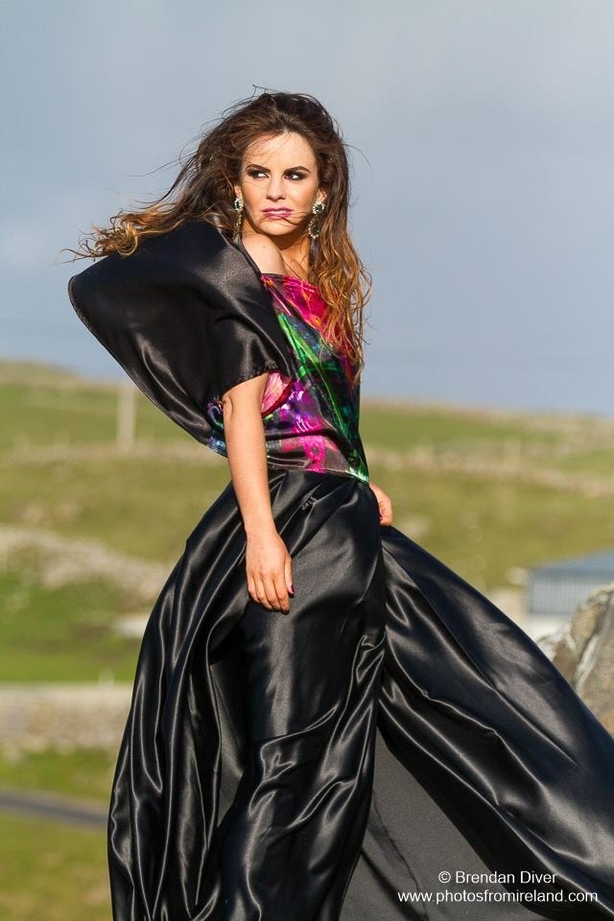 What's your media diet?
As soon as I wake up I check all of my own platforms. Before I even have my eyes open properly my phone is in my hand. I then spend about twenty minutes watching Snapchat stories when I should be getting ready and always have a nosey on Instagram.
Name three people you respect.
On a worldwide scale, I would say, Anna Wintour, Editor in Chief at Vogue. She is a talented and Savvy business lady who oozes elegance but also a strong sense of power. I love powerful women!
Alexander McQueen really inspired my love of design and print. During his life, he wasn't afraid to break the boundaries of fashion and I really respected that about him.
Here in Ireland, I love Pippa O Connor, she is an amazing blogger and also a real down to earth, family orientated lady with awesome style.
What excites you right now and Why?
At the moment, all my focus and excitement surrounds my boutique. It is so new and every day brings a new and interesting challenge or learning curve. I also have to be a lot more disciplined to keep my blog up to date and run the business and also get the shop set up online but I thrive on hard work and I love every second of it.
Proudest post? Finest moment to date? Most embarrassing moment to date?
My proudest post to date was in fact probably my hardest to write. I wrote it in the weeks after my precious Grandmother died and I poured my heart out, more so as an explanation to my followers for my disappearance but the response that I received was incredible. So many people took solace in knowing that I had experienced something that they could relate to and it seemed to help a lot of people.
My finest moment was winning the RSVP Blogger of the Year award in 2013 and again in 2014. It was chosen by a public vote and was a huge achievement for me.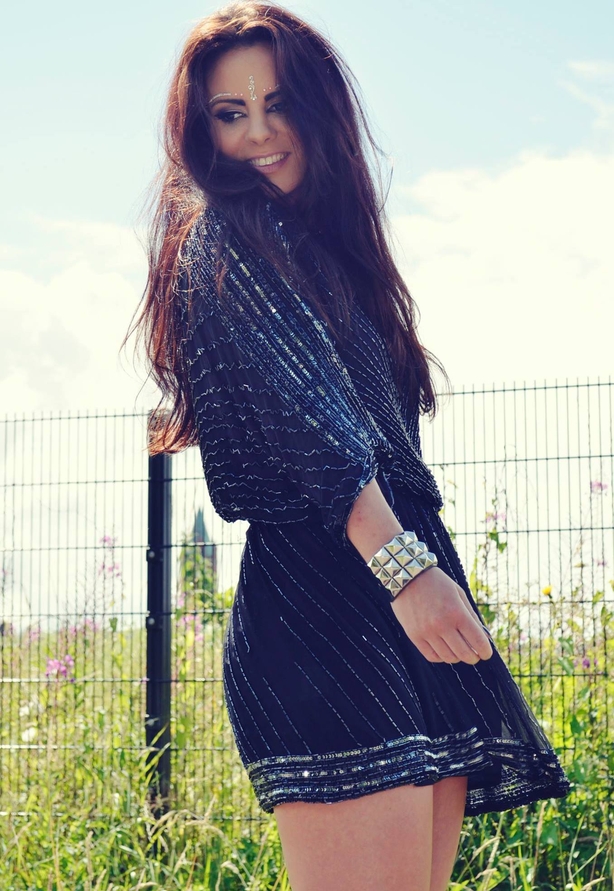 My most embarrassing moment? When a pretty renowned blogger picked one of my more cringeworthy outfit posts and posted it in her "hot or not" feature with a very large red NOT under it! There were hundreds of comments slating my look and even worse, they were all in Italian so I sat for hours on google translate and cried haha! Funny looking back now but awful at the time.
What channels are your fav and why?
My favourite channel at the moment is definitely Snapchat! My whole life goes on there and it's where I have the greatest interaction with my followers! I am still obsessed with the others such as Facebook and Instagram but, for now, Snapchat is my fave!
Tell us a secret - something we should know about you?
I am a real perfectionist – if something isn't exactly as I want it I would sit up all night to rectify it. I am a control freak and need everything to be done my own way. The problem is that even when I delegate a job, I end up double checking it myself so it definitely can be more of a pain than an asset.
What's the master plan?
Ideally, I would love to continue to grow my name in the fashion industry through my blog, my designs and my boutique. I would love to open a chain across Ireland and also build my following online. I know that fashion is my life so as long as I am working in the industry, it will be a dream come true for me
We need your consent to load this Instagram contentWe use Instagram to manage extra content that can set cookies on your device and collect data about your activity. Please review their details and accept them to load the content.Manage Preferences
Where can we find you online?