What with it being World Mental Health Week, I wanted to discuss the subject of 'Mindfulness'. Somewhat of a 'buzzword' at the moment, many find it hard to pinpoint exactly its meaning. A quick Google search will bring up the following:
"A mental state achieved by focusing one's awareness on the present moment, while calmly acknowledging and accepting one's feelings, thoughts, and bodily sensations, used as a therapeutic technique."
A therapeutic technique. 'Mindfulness' is now being used as a way of dealing with life, not just a way of naturally 'being'. A label for some sort of 'cure'. An exercise to stop and enjoy the moment. Think about that.
I recently attended a 'Day of Mindfulness' with Helena Downey from Yoga Therapy Ireland. Like so many of us, I felt I had stopped living in the present and my mind had become focused on all of the things I needed to do, be or have rather than stopping to appreciate where I am right now. This was a day to reconnect.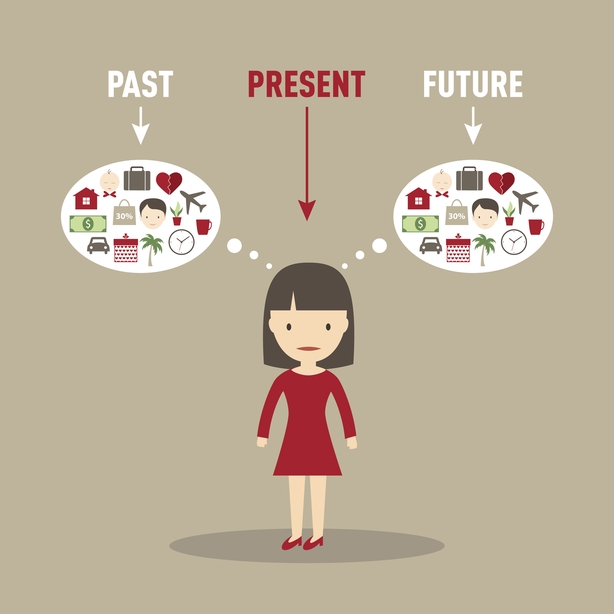 The day consisted of focusing on the breath and moving mindfully. The most notable exercise for me was 'The Raisin'. We spent some time inspecting a small raisin in the palm of our hand, smelling it, taking note of our reaction. Observing the raisin brought new insight to the tiny fruit. It's colour, texture, size. Its scent, engaging animal instincts. Salivation, the urge to consume it in one fell swoop. When we were finally allowed bite into the miniature meal, I discovered a new world! Juicy, flavoursome, I didn't want the experience to end. It got me thinking about food and how we consume. How many times have I gotten one of those teeny packs of raisins and shoveled a whole handful in my mouth. Finished in seconds. Who knew that just one twentieth of that pack could stop you in your tracks for just a moment while you savoured the flavour.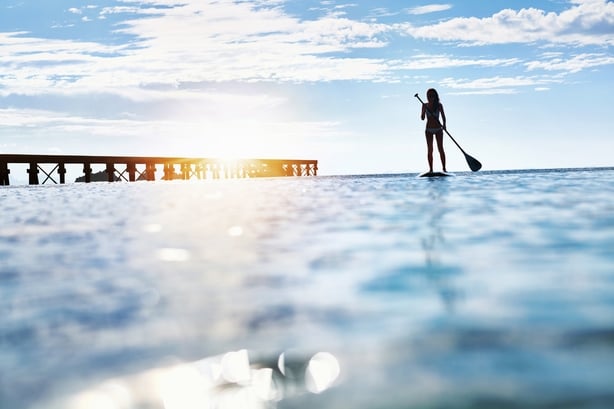 Later that week I went paddle boarding for the first time. Not the strongest swimmer, I began to panic as we got further out to sea. Falling is apparently part of the fun but the fear of plunging into the depths of the ocean instilled a sense of terror in me that caused me to freeze. As I stood on the board, rigid with fear, somewhere in the back of my mind I heard a little voice echo "Taste the raaaaiiiisssssiiiiinnnnn…." That voice was my friend bellowing as she went crashing into the waves but, she was right. I listened to that voice, became aware of my own internal dialogue, realised I was OK really, embraced the fear and enjoyed the experience for what it was.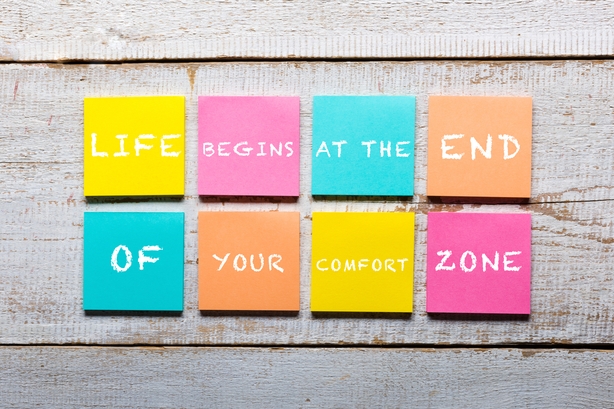 In essence, mindfulness means being aware of what you're doing while you are doing it. How does this help us? You may, from time to time, drift into your imagination where the narration in your brain may not necessarily be the truth. It's your truth but is it the truth? Sometimes we can make a problem bigger than it actually is just through the chatter in our minds. As you begin to notice this happening, as you become more aware, as you instill a sense of mindfulness, come back to the present with a sense of acceptance. Know that it's just your brain commentating and not necessarily for the good of the situation. Assess your thoughts.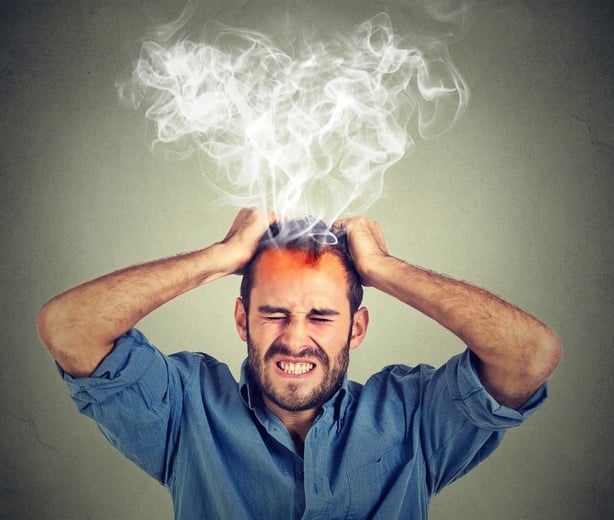 This 'living in the present' doesn't mean that it's wrong to have goals and objectives for the future.  In fact, bringing yourself back to the present moment induces clarity as you focus on what needs to be done now to achieve those goals rather than drifting around in a suspended state of daydreaming.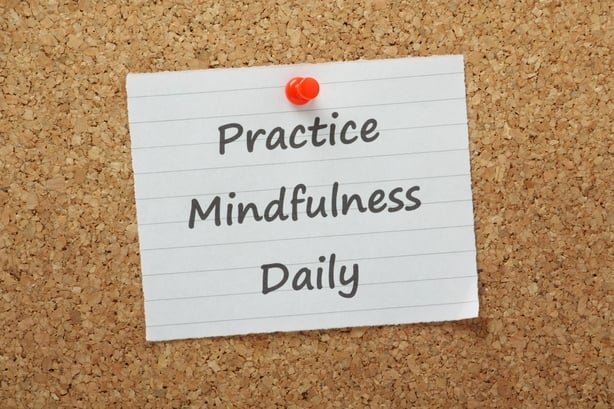 There are many exercises that can help cultivate mindfulness. Focusing on the breath. Getting in touch with your senses. Noticing the sounds around you and bringing yourself back to the breath. If you want to take things a little further and cultivate your own practice of mindfulness, the Dublin Buddhist Centre offer various courses. There are also a host of 6 or 8 week Mindfulness Based Stress Reduction (MBSR) Courses available around the country with Helena Downey running one in early January with Yoga Therapy Ireland. 
So go on … 'taste the raisin'
Follow Áine the Yoga Bear on Facebook, Twitter and Instagram