Who are you and what do you do?
My name is Lisa Regan and I am the managing Director of a niche public relations and communications firm, Lisa Regan Public Relations.

Pitch us your blog
Lucy on Henry Street is my blogger alias, I am a wellness writer for The Huffington Post and an advocate of living a simple healthy life. My series of Lucy Talks has taken me around the country talking to teenage girls about body image, being healthy now and appreciating your body. I am 30 and now, after years of not knowing how to treat or be in my body, I am now the healthiest I have ever been.
Why do you do what you do?
Over four years ago I began running; I thought I can do this. How wrong I was. I actually had to teach myself how to run, from a natural stride for me to remembering to breathe. What started out as a walk/run activity turned into 15 mile-runs over a year.
I had officially caught the exercise endorphin buzz and my love of movement, increased mobility and now strength has continued every day since.
I love training and looking after my heath, to be training is like brushing my teeth - I don't even think about it, I just do it. I have transformed my body through weight training but also have managed to change my entire perception and mindset towards my own health. I train for function and never to combat or curtail what I have eaten or will eat. Training is my enjoyment not a punishment.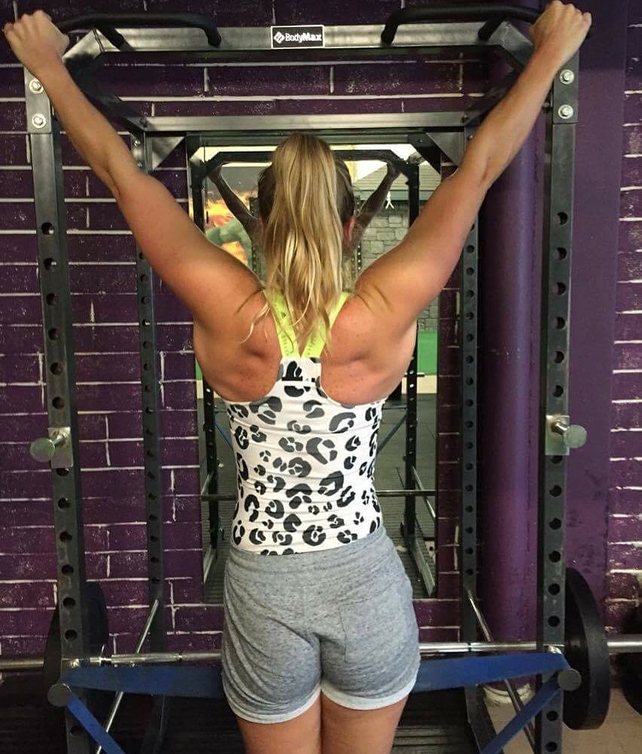 Describe your audience!
Because my training is focused on weight training, my audience is about 60% women and 40% men. There is still this stigma and cliché around women weight training. The 'will I get too bulky?' question and of course the perception that it's just for men.
'Like so many other female advocates for weight training, my body has shrank in size, my body fat reduced and my skins elasticity has improved drastically (no cellulite!!)'
I like that people are always surprised that I train with weights and love when they are astounded by the training that I do. It's so encouraging to challenge the norms of what exercise forms that we, as women, are subliminally ' meant' to do or enjoy!
What's your media diet?
My go-to is the constant station hoping between Galway BAY fm, Newstalk, RTÉ Radio 1 and Breakfast Republic on 2FM for the sheer comic relief. I would read most Irish papers every morning. I still love the physical print media. I love a good newspaper and glossy magazine. I love current affairs so my mornings begin with the 7am news.
Three people you respect?
Jessica Ennis
Paul Galvin
My father who we call The Horse!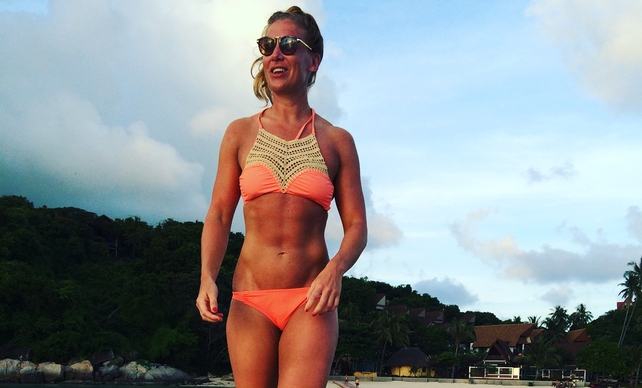 What excites you right now and why?
The rise of female athletes like Jessica Ennis, Serena Williams and in Ireland Annalise Murphy; real women to aspire to be like and be proud of.
These women are game changers and their role in sport and in mainstream media is helping to build a better self image and belief system in the generation coming just behind us.
Proudest post? Finest moment to date? Most embarrassing moment to date?
Has to be the historic* high ball I grabbed out of the sky in the Under 16 Final in Turloughmore (County Galway) in 1998 which resulted in an inspirational low ball into our full forward Muireann Begley who scored a fine goal. My camogie career extended to College and in a challenge match against Mary. I was brought on out of pity and I absolutely floored All Star Annmarie Hayes. We won the free I don't know how and we scored a point. However I never lived this one down!
That interior gets me everytime @Tribeton #culturenight 📷 @ceegy #galway #ootd pic.twitter.com/j8oMKBCvpL

— Lisa Regan (@LisaReganPR) September 16, 2016
What channels are your fav and why?
Instagram is my favourite because you can really search what your interests are. Twitter is a close second because it's where the information is you need in that moment; sport, politics and world news.
Tell us a secret - something we should know about you?
I am an exceptional dancer, but obviously don't bring all this flavour to the floor, in case it makes others feel inadequate...
What's the dream?
My dream is to work with Nike clothing and design functional sports clothing for women and men that are actually functional whilst of course being seriously stylish. I love training and love fashion so would ideally like to combine the two. I would have no issue squat testing garments designed in the board room with Nike executives. Having clothes for every aspiring athlete at every size would be a game changer and would encourage participation.
Where do we find you?
Facebook, Instagram, YouTube and Twitter!
Want to feature in RTÉ LifeStyle's On the Blog series? Get in touch...We'd love to hear from you on Twitter, Instagram or Facebook or e: rtelifestyle@rte.ie