Tell us about your new collaboration with Camile!
Myself and Camile decided to come together and create something delicious, healthy & importantly tasty. A pad Thai is definitely the number one dish to order from Camile so I wanted to give it a Natural Born Feeder twist and what better way than with everyone's favourite sweet potato!
We've seen you experimenting with new recipes on Instagram, is there a new project in the works?
I am working on a new book at the minute. I'm always experimenting with recipes though for my own curiosity & enjoyment!
Where do you get inspiration for your recipes?
1 of 3 places!
Whatever is in the kitchen press, literally! If I want cookies or brownies, I'll be like MacGyver.
From eating something glutinous and delicious and wanting to recreate a healthy version.
Challenges and ideas from the blog readers!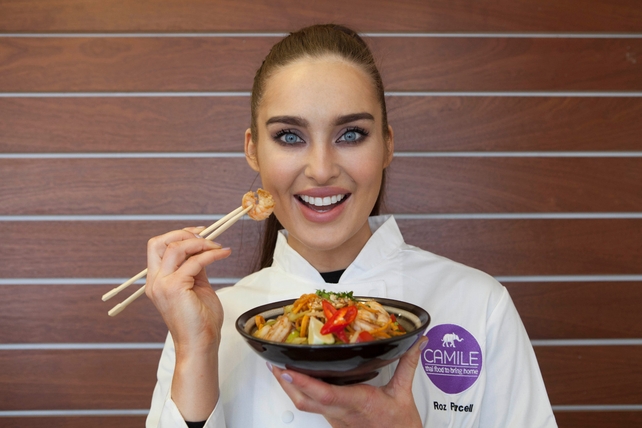 What are your must have ingredients to have in the press?
Oats, coconut oil, nut butter, sweet potato & eggs.
Do you have any top tips for eating healthy with a busy lifestyle like yours?
Stock up - buy supplies for the week to ensure you have things at hand to make healthy meals.
Have quick recipes outlined so you're not wasting time deciding! Hanger can cause indecisiveness!
Get to know the foodie spots- if you are on the go a lot like me. I always know where I can grab healthy lunches and snacks on the go.
Prioritise the prep- 30 minutes is all you need. Make it an essential part of your evening.
How do you find a balance between work and home with such a busy schedule?
In terms of work and family, there is always enough time in the day for everything! You just need to be efficient in everything you do from training and work to food prep. This year I have made it a priority to spend time with my family members.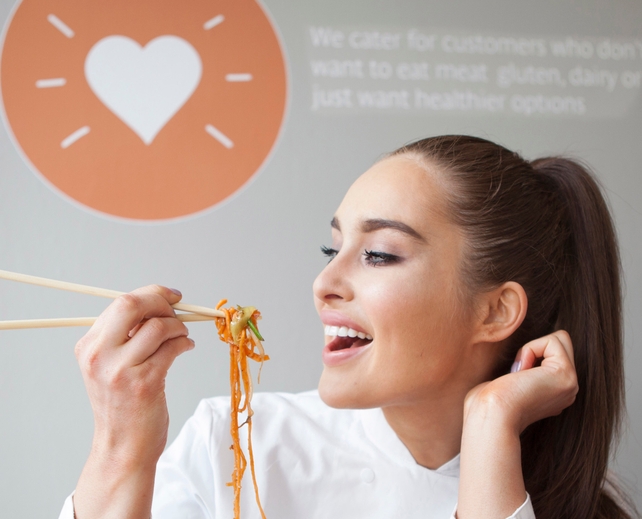 You always look amazing at events. Where are your favourite places to shop?
I love H&M, Topshop and online shopping! Especially Asos.
Where are your favourite places to eat in Ireland?
You have a great following on social media, what is your favourite social channel to post on for work?
Instagram! Food is visual - we eat with our eyes so it works perfectly for what I do. I try not to spend every breathing minute on it- which is tough at times.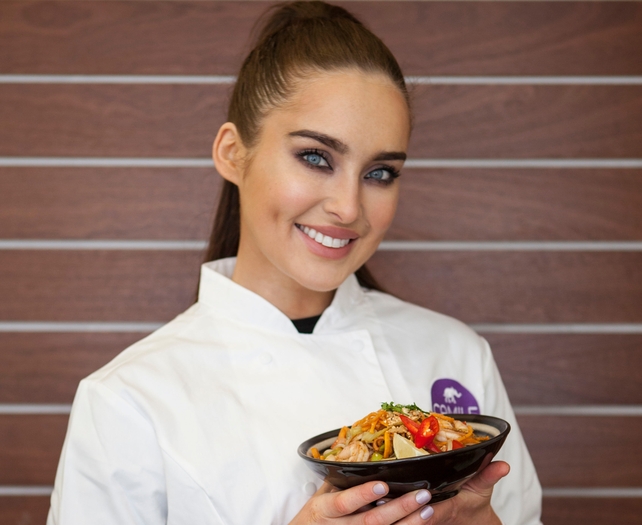 Finally, when you need a break from work – where are your favourite places to travel?
I have a slight obsession with Iceland during the winter for activities and for the food. I tend to save up most of my holidays for Christmas time where I take a few weeks off to travel, this year it's Hong Kong and Phuket. In Ireland though, I really enjoy travelling down to Kerry for a night or two when I get the time.
Loved this article? Find more like it on Facebook, Twitter and Instagram!