What is the cycle and what charity are you cycling for?
Paris 2 Nice. The cycle was set up a number of years ago and every year helps to assemble teams of weekend cyclists to travel to France to raise funds for various causes. This years causes include ARC Cancer Care, Crumlin Children's Hospital and my charity The Irish Youth Foundation (IYF).
The IYF supports projects for child and young adults around the country through various grants and schemes. I've personally visited many of them and include after school clubs where children can stay in a safe environment and get a meal in a project in Parnell Square in Dublin which is teaching young people how to mend and build their own bicycles, some training to City and Guilds level. I'm proud to say that a number of our graduates are now working as bike mechanics around the county.
You must raise a minimum of €3,000 and cover the cost of the trip and bicycle out of your own pocket. All funds go directly to the charities via the online donation page. This year the IYF are putting an extra emphasis of breaking the cycle of homelessness and young people. A number of different charities will benefit from the funds raised.
How did you get involved and when did you start?
I got involved in 2014 through a good friend who worked for the charity. He asked to go in and see some of the work that the IYF's grants were funding. It was a sneaky move as he knew that I'd want to get stuck in once I meet the youth workers and young people. He asked me to help with fundraising and suggested a leisurely 720km sponsored cycle across France. I said I'd think about it and the next day he had set up a fundraising page for me, told everyone I was going and left me no way out! I got a bicycle from Trek Ireland and a pair of lycra padded shorts and I was off.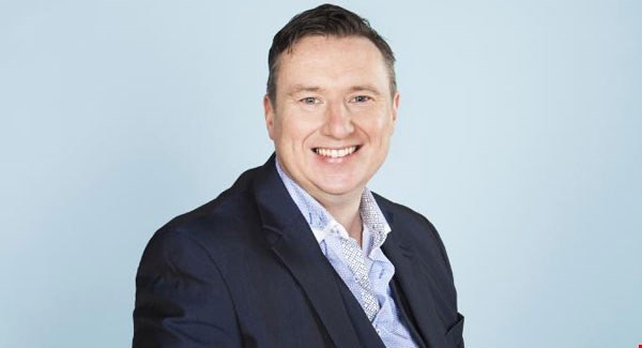 Tell us about the trip and where you are going when?  What's the atmosphere like with all the Irish going?
This year we depart for Paris on the 16th September and cycle out along the Seine heading south at 8am on Saturday 17th. The bicylces are there waiting for us having been transported earlier in the week by Cycle Safaris who look after all the logistics. Then it's head down and cycle. We are split into groups depending on level of experience and fitness. Last year I was in group eight of eight and expect to be again. Group one will arrive at their destination at least an hour before us but we will have sung songs and stopped for a sneaky coffee along the way.
Essentially the messer's group. It's where I belong.
The way you get to see parts of France that you never would in car or on a train. The terrain can be difficult and there are hills and some days are hillier than others but being in a group really helps. My highlights include cycling through the lavender fields and seeing the Mediterranean for the first time on day 5. The reason I decided to do it again was because of the people you meet on the  cycle. Some people are cycling for big reasons like a seriously ill child or the death of a loved one, and some for small reasons like me because they were tricked into it!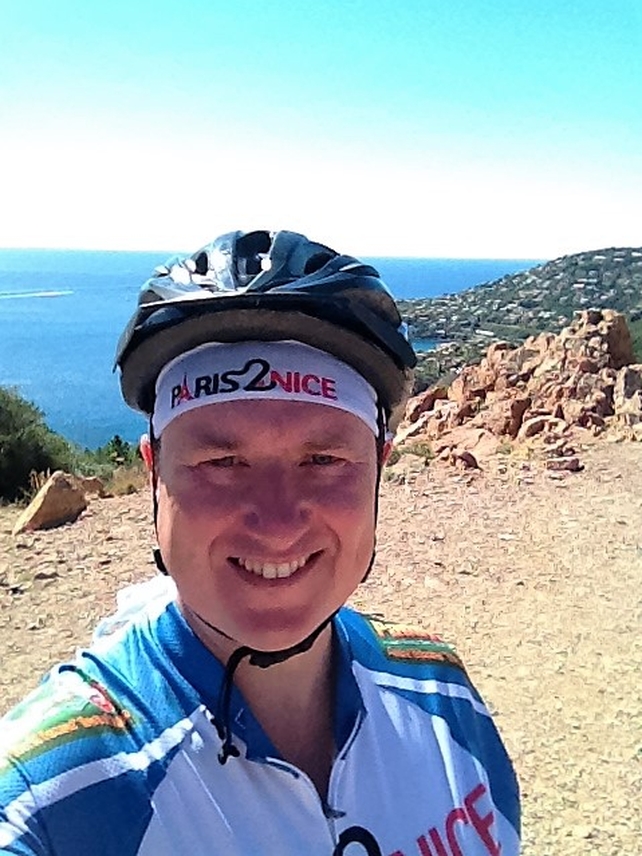 How do you get the time to train between working and having a young family?
Early on Sunday mornings before the football/basketball/hurling taxi service kicks in. My wife Linda has been incredibly supportive. Also in the summer you can head out for an hour before bedtime - theirs not mine.
What's a day in the life of Shay Byrne like - adding in training? Do you have to eat a special diet and if so, what do you 1) like and 2) hate most about it?
I would love to tell you I ate a special diet but alas, it would be a lie. On the bike it's important to stay hydrated and eat every coupe of hours. Also to eat the night before and have a decent breakfast. For me I replaced the white bread with brown for my breakfast sandwich and had skimmed milk in my grande cappuccino.

Rising Time - tell us what you love the most about doing the show? What is the most challenging part, and what are your plans for the future?
Rising Time has been on air now for twenty seven years and has become a part of peoples daily lives. It's like a secret club for early risers. They can be nurses, firemen, young parents, shift workers or people who wake early or don't sleep at all. Some people catch the last 10 mins before they run out the door and some are tuned in from 5.30am. It's a big responsibility as you may the first live voice people hear. You are in people's homes, their cars, their children might even be listening. They rely on you to be awake, alert and be able to tell them that its safe to put their head out the door. I get great letters, texts and emails from people. After five years at the helm they've gotten to know me. The names of my children, my mum's name, and even where I went to school or which terrible cars I'm driving. They share a little bit of their lives with me and it's only fair I give them a little bit of mine.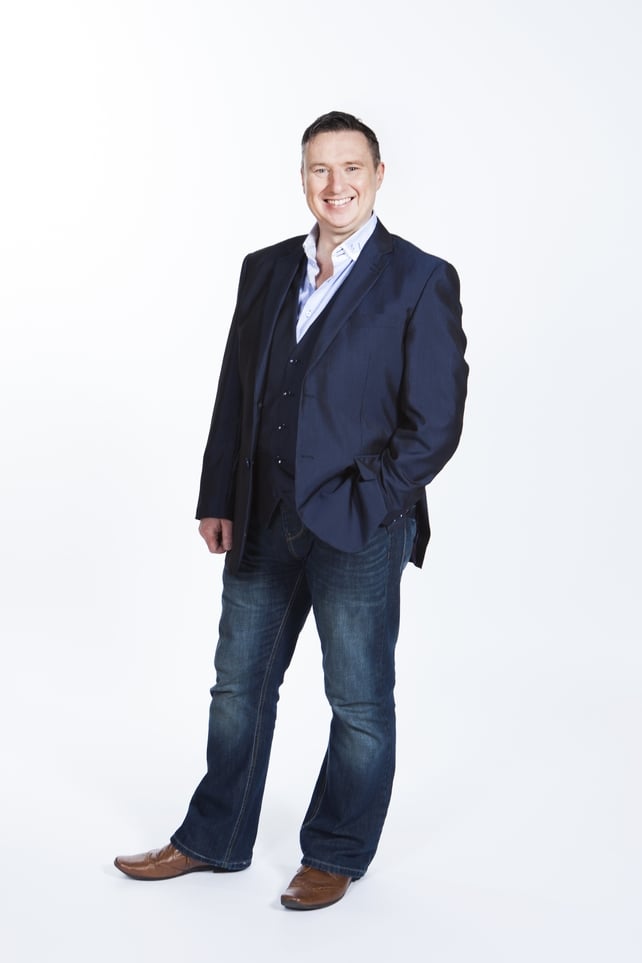 One of the most challenging thing is the early alarm. My alarm goes off at four and I'm usually in the studio by 4.45am with a coffee and the news websites and reading post. It's important to be aware of what's going on so you can let people know if there is a big news story. I broke the news of David Bowie's death on RTÉ Radio 1. The other part that be can challenging is my review of the front pages of the newspapers at 6.10am every morning. Some days there can be heart breaking headlines. The recent tragedy involving the Hawe family in Cavan is a good example where I found it very difficult to avoid becoming emotional, particularly at the pictures of the family. 
I don't have plans for the future. I'm delighted to be where I am for however long it lasts. There are no guarantees in this business. Nine years ago I was painting houses for a living and now I have my own five days a week national radio programme on the countries biggest station. 
Advice for anyone who wants to get into broadcasting?
It's not rocket science. Those who succeed tend to have similar traits. They constantly come up with ideas for items or programmes. They work really hard. They know how to deliver what's asked of them. They are not afraid to ask questions or take advice. The favourite thing a radio producer wants to hear from an intern or junior is, 'I'll take care of that for you'. But make sure you do!
Also, there are very few radio presenters compared to production staff and you are limiting your chances if you restrict yourself to being in front of the mic. Many presenters like me started in production. If you really want to be a presenter on a pop station then I would say nowadays you need to become famous doing something else. Comedians are very much in vogue now as are actors and TV presenters.
You really know your music and help RTÉ Radio 1 choose their great tunes and in particular with their focus on Irish music - what are your top 3 go-to tunes of all time and your favourite tune this week?
Difficult to pick three because they change all the time. A bit of Ella Fitzgerald singing anything always gives me a lift. Willie Nelson singing Blue Eyes Crying In The Rain and Seamus Begley and Jim Murray's version of Early Morning Rain is the perfect early morning song. My song of the week this week is Don't It feel Good from the Willoughby Brothers - brothers from Coolbouy in Wicklow!
Keep up to date with Shay on Twitter, and stick RTÉ Lifestyle as we will be bringing you updates about the cycle on Facebook, Twitter and Instagram @rtelifestyle.