How and why did you create this app?
The idea for BigRedButton came from my own family experience. My son was attacked one evening and that sparked a whole series of calls involving a number of people to get him the help he needed.
Initially he called us, we couldn't get to him so we had to hang up and ask a friend to make contact and arrange to meet him while we were on our way. Then we decided he needed the Gardaí, so again we had to hang up and let him make that call. It took a lot of calls that left us as parents out of the loop and it resulted in a really frightening experience. The idea for BigRedButton is to get people the help they need quickly and easily.
24/7 personal safety support on your phone available in UK/Ireland. Get connected stay safe https://t.co/Nf4ZkkoyRo pic.twitter.com/MOBgLb5dhK

— BigRedButton (@UrBigRedButton) August 30, 2016
What is the most exciting thing about your job?
Seeing the idea transform into a live service that people want to use has been the most exciting part of the job. We already have interest from companies in other countries that want to partner with BigRedButton which is really encouraging.
What is the most challenging thing about your job?
My background is finance and managing projects so that helps with one side of the business but marketing is a whole new ball game. I'm learning fast and thankfully the idea is grabbing attention so that's making it that bit easier.
What is the process of creating and maintaining the app?
The objective of everything we do is to make the app and service fast and effective.
Again, from my own experience, if my son could have just pressed the app, with it's a big red button on his phone screen so his thumb couldn't have missed it, it would have been a much better response and a better experience for all of us.
We are focused on making the app and the service as good as it can be. After all, it could be my daughter calling next time.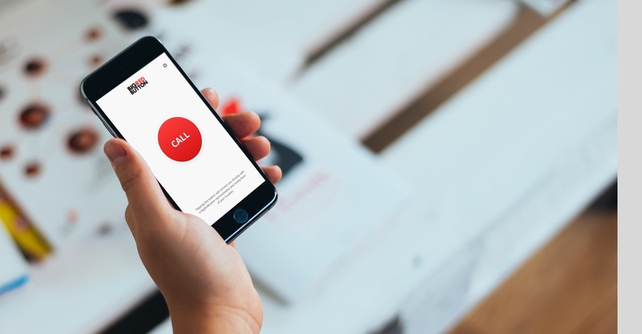 Who is your audience?
We are getting a great response from parents who want the app for their kids.
Students just starting back to university as campus safety is a big concern.
Women - not always for an emergency, but as another option for you when you are reasonably confident you can handle a situation but you still want the reassurance of a fast response if things do go wrong.
The app is for anyone who would rather not delay their safety by making a call to family or friends and would rather use BigRedButton, even if its just to have in your pocket as reassurance.
It has been interesting watching different groups take the idea and adapt it to their situation. For example the Farm Safety Partnership thought it was a great idea for farmers working alone and companies are also starting to use it for their staff if they are away from the office.
What inspires you?
The support we have received from so many people who helped make BigRedButton happen. I don't want to let them down but thankfully I believe that won't be the case.
When you get the equivalent of writers block, do you default to any template or design?
I will head out (or will be told to go out) kitesurfing to clear the head.
What does your working day look like?
It never ends! I'm always working on some aspect to make BigRedButton successful and I'm really enjoying the experience.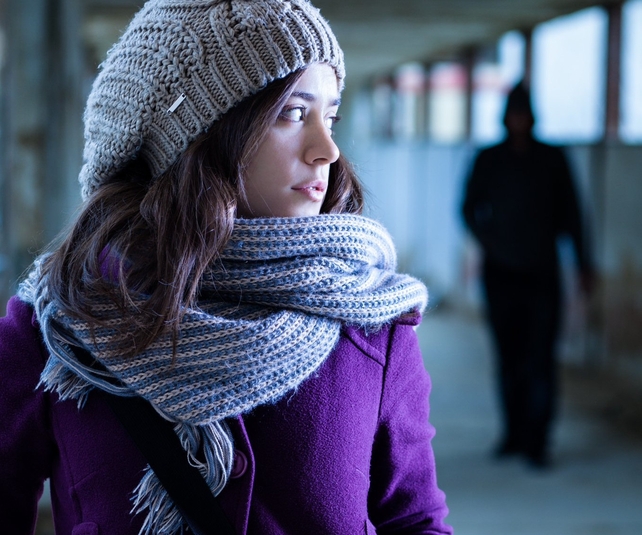 Who are three people you admire?
My wife. How she puts up with me I don't know, but I couldn't have done any of this without her support.
A friend of mine who was knocked back with a serious illness but keeps going no matter what.
My parents, they gave me the work ethic which has helped make BigRedButton happen.
What advice can you give to start up apps?
Keep going despite the knocks, there will be plenty, and have a group of people around you to support but also challenge you.
Where can we find you online?
On our website www.bigredbutton.com as well as Twitter and Facebook!
#PersonalSafety Features. The #BigRedButton can add 999 and confirm your location. https://t.co/d7OGkQWuKS pic.twitter.com/p34mxaq95C

— BigRedButton (@UrBigRedButton) September 13, 2016
Your proudest achievement?
It's ahead of me, taking BigRedButton to as many countries as we can.
Chosen platform to promote your wares?
Facebook as we can really target and test an audience. They have also been a great help to us as a startup, thanks Brendan!
If you would like to feature here, we'd love to hear from you e: rtelifestyle@rte.ie or reach us on Twitter, Instagram and Facebook.