The Great Dublin Bike Ride will take place on Sunday September 11. This year's event is part of the Community Participation strand of Ireland 2016. This is the only cycling event of its kind to take place in Dublin and there are up to 5,000 participants expected to take part.
Noeleen Lynam from this year's Operation Transformation has decided to join the GDBR team as an ambassador, she is currently training for the 60km route and has been training all Summer! RTÉ LifeStyle sat down with the teacher to chat about her thoughts on Celebrity Operation Transformation and The Great Dublin Bike Ride!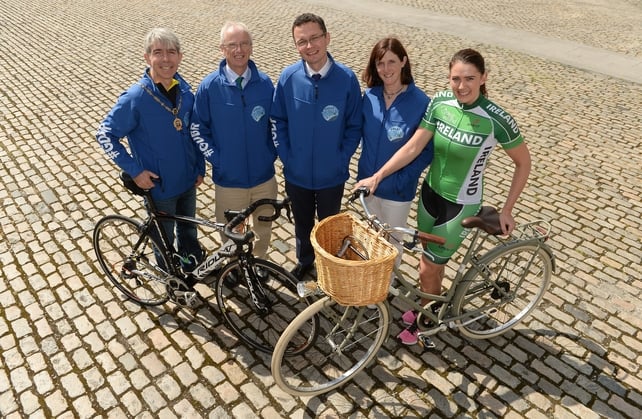 What convinced you to get involved in the Great Dublin Bike Ride?
I got involved with the Great Dublin Bike Ride when I was approached by Sport Ireland and asked to be an ambassador! I must admit that this time last year I wouldn't have been approached by any sporting organisation and asked to join them, never mind to represent them! However the 'new me' jumped at this new challenge.
You've never cycled before, how was the first day?
I hadn't cycled since my primary school days which is neither today nor yesterday! However my fitness levels had improved so much that I managed 14k on my first outing with no ill effects, thanks in no small part to my gel saddle.
What is your training schedule? Do you have a training partner?
I am training on my own. I follow the training plan given by The Great Dublin Bike Ride...mostly! Holidays and a touch of Vertigo got a little in the way but now it's full steam ahead.
What does the Great Dublin Bike Ride involve?
The Great Dublin Bike Ride takes place on Sunday September 11. There are two distances to choose from – 60k and 100k. Both routes go through Dublin City Centre, Fingal and Co Meath (100k only) and returning to Dublin City Centre.
Tell us about the charities involved!
While there is no obligation to raise money for charity if you wish to do so you can do so my contacting your charity directly or through third party vendors such as www.everydayhero.com/ie.
What would you say to people like yourself who are nervous to get involved?
I would encourage everyone to get involved especially if you haven't cycled in ages.
I think every household in the country has at least one bike gathering dust in the garage.
The training plan is very clear and manageable. The fact that there is a goal to work towards gives extra incentive to keep going.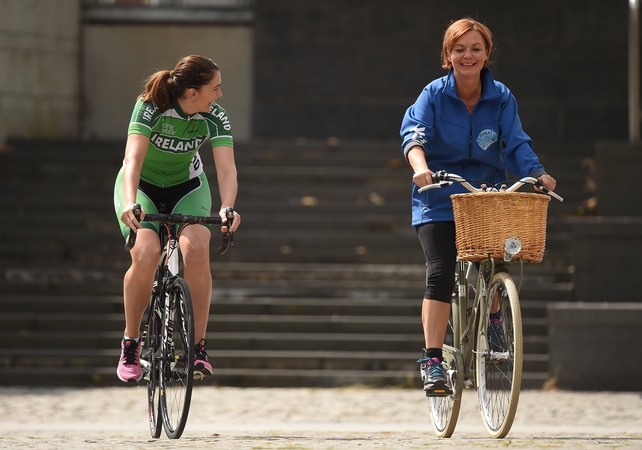 You really pushed yourself when you were doing the workouts in the past- to the point where you physically threw up in the school gym. How have you found the training for the Great Dublin Bike Ride in comparison?
I found the training for the Great Dublin Bike Ride a lot easier than what I've done earlier on the year. It did help that my fitness levels went from being in the bottom 15% of 50 year-old women to the top 25%. I did that through running but I'm sure the same thing will happen when you take up cycling.
Are you following any of the Celeb OpTrans plans?
I have reached my target so my focus is on maintenance rather than weight loss. But that in itself is a challenge.
I follow the plan for 5 days a week and then have some leeway the other two days, without losing complete control! I'm following Katherine Lynch.
Gerald Kean also has a love of dining out - have you got any advice for him on how to make the right choices when dining out?
My big issue was with the fact that I like to socialise with my friends and that often involved eating out. I certainly wasn't going to give that up.
Aoife's advice was to stock half your plate with vegetables, quarter with carbohydrates and the other quarter with protein.
Stick to two courses rather than three. And just be aware of the fact that alcohol has empty calories in it and it gives you the munchies!
How have things been for you since the show ended in February?
I was worried than once the show finished I'd fall back into bad habits. After all I've lost weight many times before for an event or a holiday but once the day was over I'd put back on the weight again.....and more! This time I started back on Day 1 of the eating plan the week that the show finished. I kept up running and went back swimming. Now I've added cycling to my CV!
As a result I went on to lose a further 10lbs...
and am now at my target weight. More importantly I've stayed there for the past three months.
I no longer feel that I'm "following" anything. Rather the Operation Transformation formula has just become my way of life.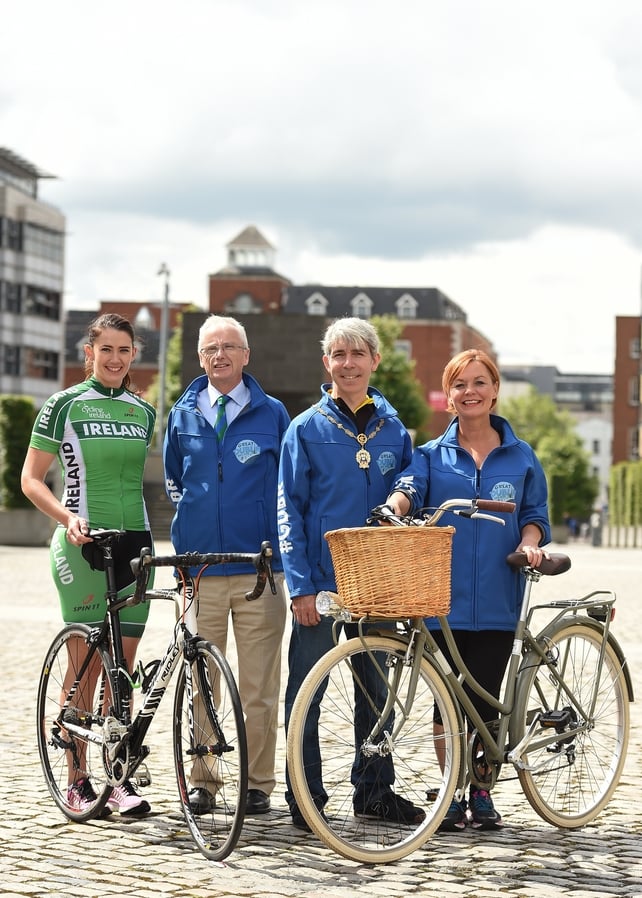 We know from watching you on Operation Transformation that you have a love of dining out with friends. Have you found that your eating out habits have changed at all since finishing the show?
As I said earlier my choice of food has changed dramatically since the show. But the biggest change is in the fact that I now love having friends over for dinner which I cook! My friends love it because they know it will be tasty and non-fattening!
Can we talk about...that blind date that you were sent on from the Ray D'Arcy Show? Do you think you'll go on a blind date again?
This is the question that gets asked as often as how I'm doing with my weight! Looking for love during the show was possibly not the best time as I was totally focused on my eating and exercise habits.
Before the show finished I had a really good life coaching session with Dr Eddie where all aspects of my life were examined. I decided then to be more open to the prospect of making room for someone in my life. While I'm certainly not saying to rush out and buy a fascinator I am dating someone and things are going very well at the moment!
You're a teacher...and it's the first week back in school for you so we have to ask - what do you have in your lunchbox this week?
It's back to school time. My lunches are as healthy as ever! I make a large bowl of salad at the start of the week and then vary the protein that I put with it. The secret for me is to make sure that I have a snack ready for little break and also for after school when I'm staying on for a while. It keeps me from getting over hungry and then eating all around me!
Have you kept in touch with any of the other contestants?
Sharing the whole experience with the other leaders means that we have a very strong bond. John and Dan keep us updated by Facebook. Lucy, Clare and I we're like Charlies Angels. We are onto the phone to each other every week. Lucy and I were down in Monagea for Clare's walk in aid of CRY. They were up in my house for dinner and then hit the town in Mullingar. As Lucy and I live quite close to each other so we have done several Parkruns together. We have all hit a slump at different times and when we do the other two are right there with help and support. I honestly feel I have made two great friends for life.
The Great Dublin Bike Ride will be a flagship event in Ireland for the European Week of Sport and welcomes cyclists of all abilities to take part. Find out more at www.greatdublinbikeride.ie