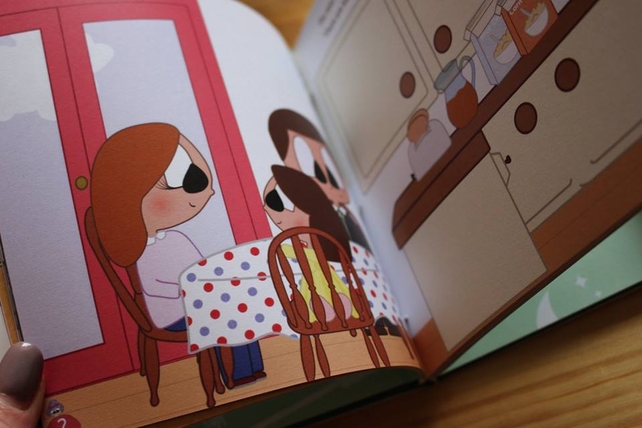 Most children have nightmares. Your child's nightmares may originate from listening to a scary story, watching something unsettling, getting over excited before bed time, or feeling anxious or stressed about a change, worry or milestone, e.g. starting school, parental separation or a death.
Our book the Dream Oven is designed to prevent nightmares by giving you child a sense of control. In the story the child is inspired by his/her mother baking and invents a dream oven. The dream oven can change a bad dream into a good dream. Your child is encouraged to make their very own dream oven at home (using some simple things you will have at home). This gives the child the opportunity to be actively and creatively involved in coming up with solutions and will help him/her to gain a sense of mastery and control.
See the story below:
The story also explores and encourages the following themes and techniques:
Talking and listening: If you suspect anxiety or stress is behind the bad dreams, try talking to your child about what might be bothering her during the calmer, less scary daylight hours. Additionally, build your child's self-confidence during the day and spend as much time as possible with them.
Create a relaxing and predictable bedtime routine (e.g. a bath, a book, a nightlight). The predictability can offer stability and reassurance.
Drawing the dream. In the story your child draws the dream. This allows the child to look at their dream in the less threatening daylight and may also take the mystery out of the dream. On top of that it allows you as the parent to see what is scaring them.
Dream spray/dust: this technique has helped many children and is included in our 'Dream Oven' technique, where the child uses the dust on the drawing to 'change' his/her dream. Again, this creative approach allows the child to gain a sense of control and also offers my all-time favourite technique of distraction!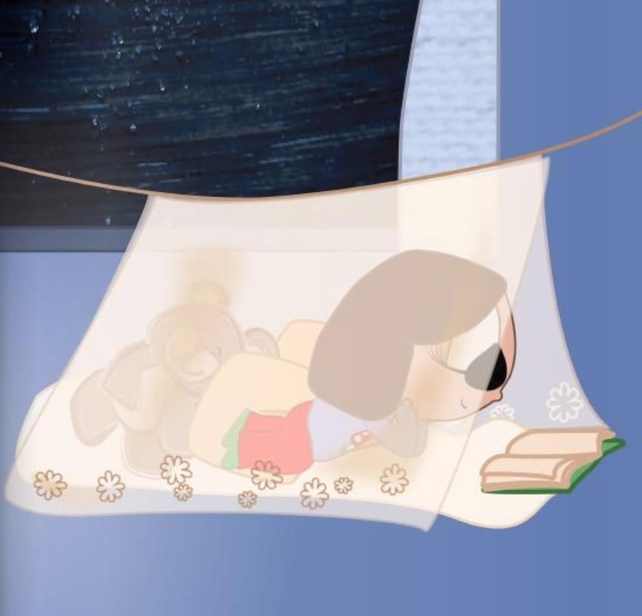 Reassurance. It is important to reassure your child if he/she is afraid. Communicate the idea of safety over and over again. Remind them that dreams are not real. You may be repeating yourself, but a scared child requires this comfort.
Security object. Help your child become attached to a security object that he/she can keep in bed with him. This can help your child feel more relaxed at bedtime and throughout the night. It also becomes part of the predictable and stable bedtime routine.
Nightlight: Of course a night-light or leaving a door open can help. Although the child may not actually be fearful of the dark, the dark may remind them of the nightmare.  Allow them to choose a nightlight, or leave the landing light on.
Reading: Stories at night time are an excellent way to distract your child, to soothe their worried minds, to allow them to explore different worlds and to give them the one on one time that they need, especially if the dream originates from real life anxieties e.g. a change , worry or upcoming milestone.
​​​​​​​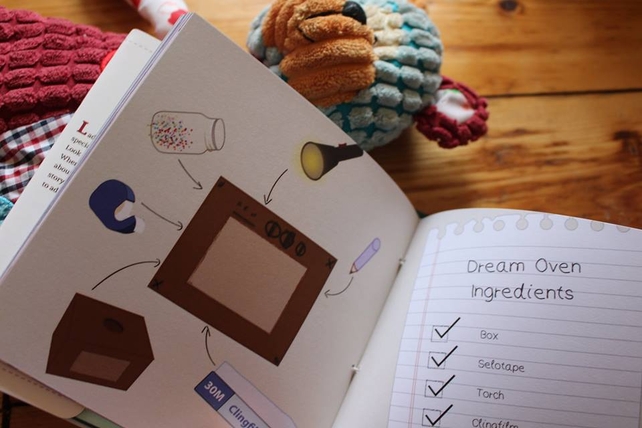 To personalise and order your own Writing for TiNY  'Super Duper Dream Oven' book, visit www.writingfortiny.com. See TiNY's advice for kids starting school and staying in hospital.