Pitch us your brand
My page is all about my journey through life – the ups and downs, trying to figure life out as a twenty-something, and how health and fitness helps me through it. I use my page to hopefully promote positivity, tips on lifestyle changes, and hopefully give people some ideas on how to be healthy and happy! I like to show people that you don't need a gym membership or an organic supermarket, you can use whatever resources you have available to adapt your lifestyle and become a healthier individual.

Who are you and what do you do?
I'm Becca. I'm a 27 year old Galway girl, and I would describe my journey through life so far as colourful! I started out on my journey when I went to University of Limerick to study Music Technology but soon realised that it wasn't for me! I was 22 with a degree under my belt and a job, but I wasn't happy. I was stuck on a course that I didn't enjoy.
I moved to London in 2012 and trained in Great Ormond Street hospital as a children's nurse but I soon realised that my my ideal lifestyle would have to include working in health and fitness so using my days off I studied for my personal training exams. I set off on my path then to create something I knew was different... I felt I had a unique perspective as a nurse to help people optimise health and well being.
After 4 years in London I moved home to Galway and I have started work in a health and fitness club. I like to show people how to exercise without a gym. I encourage my followers to use their kitchen or their back garden. I love showing people how they can go on holidays and enjoy a treat while maintaining an overall balanced attitude to life.

What brought your blog/brand about? How and why did it start?
I started using my Instagram as a platform for my own progress. After a visit to Australia in 2012, my interest in health and fitness just exploded. I was so intrigued by all the healthy eating crazes, as well as the different exercises! I brought it all back to London with me and started experimenting with everything I could get my hands on! I made raw goodies, juices and clean treats. I started hot yoga fusion, bodybuilding, boxing and documented it all on Instagram.
The feeling I got from exercise and trying new things was amazing, and it helped me cope with every bit of stress that I've encountered. I wanted to show people that you can make a positive out of every negative in life and I wanted them to realise the impact of exercise and nutrition on good mental health. Most importantly, I wanted people to not be afraid to admit when they were lost or stuck. 

Describe your audience! Who is your target?
I don't think I have a specific audience. My posts are for anyone that's interested in improving their health and well being and that goes for any age! I absolutely love showing my family and friends new recipes and how to be more involved in fitness, in a way that suits them. I have both of my parents healthier and fitter now than they were 20 years ago!

What's your media diet (your go to three sources every morning)?
Snapchat – Daily silly updates from friends to make you laugh first thing in the morning
Sky News – For the not so laughable updates on issues in the world
Instagram – For new recipes and exercises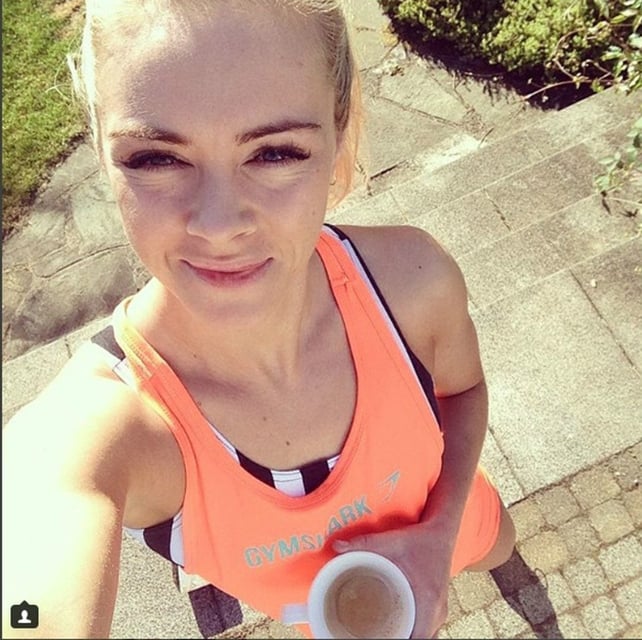 Name three people you respect in the industry
1. Rob Lipsett – He relly encourages his followers to chase their dreams
2. Kevin Russell  – one of my friends and biggest inspirations. Every post he writes is so uplifting. His approach to speaking out about using health and fitness to cope with anxiety and depression is amazing. He is an incredible role model for young males in particular, and has such a refreshing and honest vibe about him.
3. John Gillen - My brother – for creativity and individuality, and how growing up different is OK, and actually quite ridiculously cool.

Proudest post? Finest moment to date?
Making the decision to leave London and move back to Ireland taught me that sometimes you have to follow your heart and not your head. It turned out to be the best decision though! My finest moment was running a bootcamp on Salthill beach in Galway. I was afraid that nobody would turn up because although I have a good following on my Instagram, I was terrified of actually doing something with a group of people back in Galway, when I hadn't been home in years. I had bought all the equipment but it took me weeks to actually post an event on Facebook. I was absolutely overwhelmed with the turnout and felt so supported.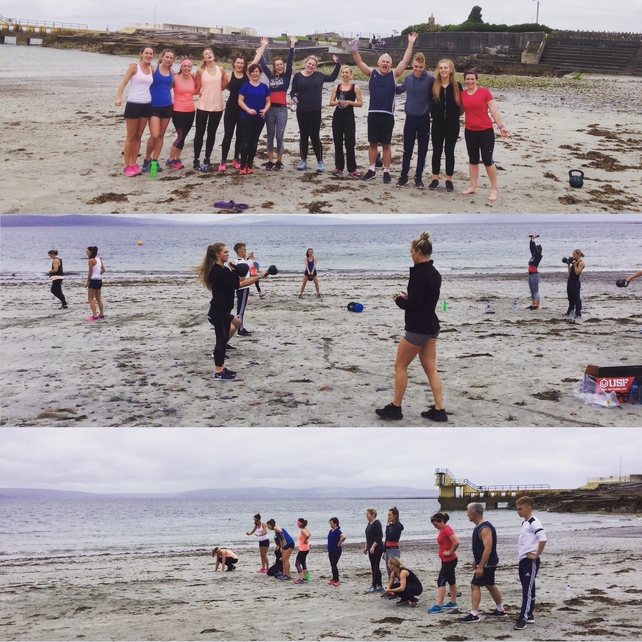 What is your attitude to well-being, mentally and physically?
I think the most important thing is to find what makes YOU happy. It does not matter if not one other individual on the planet agrees with you, if it makes you happy, then do that. Too many people settle for what they think should do or what looks good on paper, instead of what feels right to them. Doing what is right for you is the key to being ultimately happy.

How has your life changed since you started your brand?
I've managed to meet so many inspirational people through my Instagram. It's so important to surround yourself with people that are on the same page as you. It's helped me form a different kind of bond with my family, but most of all it's helped me to be confident in posting about the good and the bad in life.

Whats your favourite and least favourite thing about fitness trends on social media?
My favourite thing is that social media is a platform for people to learn and grown in all walks of life. It can help you meet new people, learn how to cook, try new exercises and be involved in a community. Ironically, at the same time, social media has stripped people of the most basic form of communication. Young children, teenagers, and adults are forgetting how to have a normal conversation at the table.


Tell us a secret - something we should know about you?
I am unable to be idle, and therefore can be quite annoying around people who just want to relax and unwind. I'm working on learning how to relax!

What's the one thing you want people to learn from your work?
I want people to feel like they can start today, no matter what their age. Don't be afraid to just start something, join a fitness class, a cooking class. Ask for help in the gym, ask for help with anything! I can guarantee you that anybody will be happy to help you, no matter how big or small your goals are.
 
Where do we find you? 
You can find me on Instagram or email me at rebecca.gillen@gmail.com
Want to feature in RTÉ LifeStyle's On the Blog series? Get in touch...We'd love to hear from you on Twitter, Instagram or Facebook or e: rtelifestyle@rte.ie