Difference in Perception
There's a big difference in perception here between parents and children. Parents see their child as sitting on a couch starring at a screen, the child sees themselves as playing in a Champion's League Cup Final or creating a new universe so we tend to view it a lot more negatively then our children do.
Risks
There are real risks associated with playing games.
Typical things we'd be worried about would be children seeing adult content that might be of a violent or sexual nature that might worry the child.
They're interacting with people in real time all over the world there's scope for bullying situations and exposure to bad language. That's a small part of it and you need to be aware of it but there are things we can do to minimise the impact that they have on children.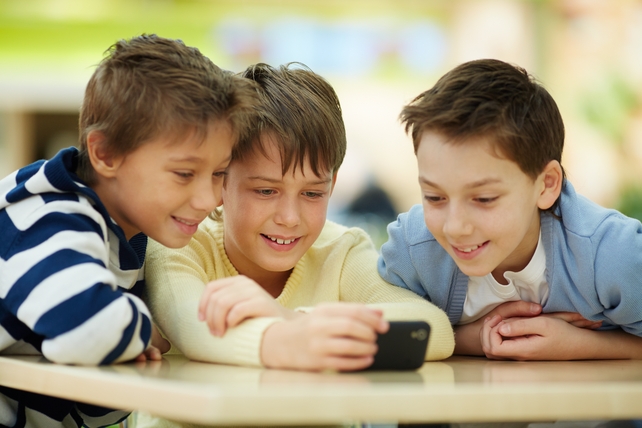 Minimising Risks
Help to choose the games your children are playing. Make sure it's appropriate.
The rating system is quite a good one. It's called the PEGI system and is on the back of every game, there are lots of images describing the content of the game.
It'll tell you if it's got violent or sexual content, if there's bad language among other things. It also gives you an overall age rating but really you can look at the descriptions of the content yourself and decide if your child is ready for it.
All the gaming consoles have parental controls built into them now and they all vary. All phones and tablets have them as well. They can be quite complicated but it's worth spending a bit of time to see how the one your child uses works. One of the things I'd recommend finding out is how to put in place in check on the games that are installed on that device. Ideally make sure your child has to get you to put in the password to install a game. That way you can say if it's appropriate or not. If you're not sure you can check the ratings system.
With gaming like anything else they do online, try to be the person that they come to for help, keep the communication channels open.
A really good thing for games is to sit down and play the games with them every so often. So you know what they're doing, who they're interacting with and can get really get a feel for the people they're playing with.
RTÉ Jr sat down with Simon Grehan, the Department of Education's Internet Safety Officer and WebWise Project Coordinator. Watch the full interview below:
We need your consent to load this YouTube contentWe use YouTube to manage extra content that can set cookies on your device and collect data about your activity. Please review their details and accept them to load the content.Manage Preferences
Get more parenting advice from RTÉ Jr's blog here!