Kelly switches on and off the interior lights in her car. She switches them on to take a selfie, then switches them off, sends the selfie through Snapchat and waits for a reply.  Almost immediately, one boy replies:  "...you're fit!" Kelly screams with laughter.  It's from Gary - he's blonde and good-looking.

This is a typical 'B Bobs' night for Kelly. B Bobs is a hairdressers in Letterkenny and the car park in front is the meeting-place for late-teens, early-20s in the town. They all gather in their cars - Honda Civics, Corsas, Clios, Corollas. Kelly is there with her friend, Sarah, in Kelly's Golf 1.6. They're there to chat with people in the other cars and to watch who's cruising around the town on the road in front of the car park.

I'm there because I'm curious about young drivers in rural Ireland. And I'm in Donegal because of dummy seatbelt buckles.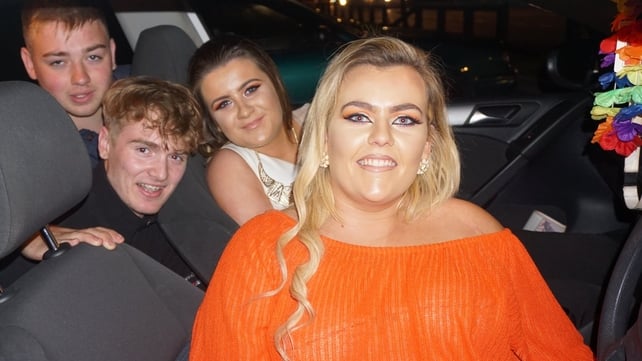 In recent years, the numbers of road deaths on Irish roads has gone down but, lately, they're creeping back up again. One group closely associated with this increase is young drivers in country areas. I thought we should make a programme that would touch on that phenomenon and talk to young rural drivers.

Several months ago, the Donegal newspapers reported on a comment by the local road safety officer that some people were buying seat belt buckles on their own so that they could clip them into the receiver and stop the seatbelt alarm going off - such was their dislike of wearing a seatbelt.

That road safety official is Brian O'Donnell. Every year he organises a 'roadshow' for thousands of Donegal TY students. It's a pretty amazing theatrical event.   

The show begins with dance music and an MC hyping up the students - they're laughing and joking about cars and speed. Then emergency service personnel and Gardai come out and talk about coming on the scenes of road accidents. Then an A&E consultant comes out and talks about brain and spinal injury and tells the students that some of them sitting in the auditorium will be dead from road crashes in 5 years.

This is followed by the two most powerful speakers: A mother who lost her daughter in a crash. She talks about going to her daughter's wardrobe to pick out an outfit to give the undertakers for her daughter.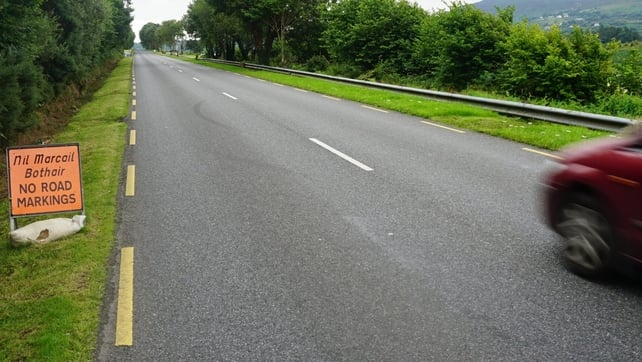 Then a Garda wheels a young man in a wheelchair onto the stage. He talks about the injuries he received in a road crash. His arm was amputated. He asks the students to stand and applaud the speakers who have preceded him. Then, he points out to them that, because of a road crash, this is something he can no longer do.

If some of the young drivers I met in B Bob's car park went to the roadshow, it didn't have a lasting impact on them. Some still drive without their seatbelt - "we're not driving fast enough". And some drove at excessive speed - "125mph - I had to see how fast the car could go - to get a picture."

But there were other young drivers there who insisted they didn't speed - they drove expensive modified cars which were lowered (for appearances' sake) and these cannot go fast over country roads or they'll get damaged.   

The B Bob's drivers too were fed up that young drivers were always being targeted. They pointed out that older drivers drive without seatbelts. That's true, I spoke to one Letterkenny driver who refuses to wear a belt.  

The young drivers also said that drink-driving is more associated with older drivers. "Look at the country pubs with full car parks and at 2 o'clock in the morning, those car parks are empty." I spoke to one man outside a pub who said he was getting a lift home from someone who had been drinking but that, in the past, they'd asked a Guard and he told them that their route home was OK if you had a few drinks on you.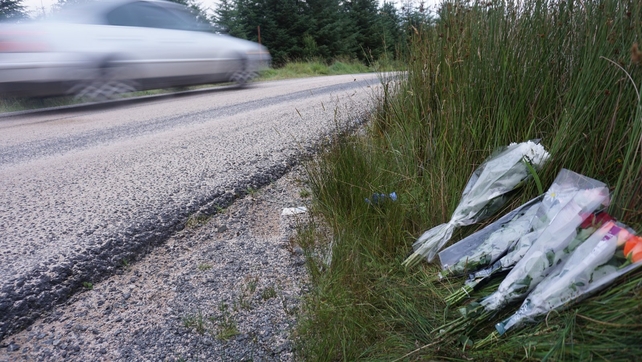 When I began recording the documentary, in the third week of July, the County Council Road Safety Officer, Brian O'Donnell was pretty upbeat: the 5-year average for deaths in Donegal is 14 per year. Their target is to get it down to 10 per year. Up to July this year, one person had died on Donegal's roads.

However, in the days after my first visit to B Bob's car park, 5 people died on Donegal's roads. In one incident, two cars had traveled out to a remote road together and ended up driving, at speed, headlong into each other.

When I went back to talk to Brian a few days later, he was heartbroken. He was determined though that he wasn't wasting his time pushing road safety in the county. The work had to go on. "When we sit into a car, we decide who lives or dies", he said.

Listen to The Documentary On One - We Decide Who Lives Or Dies on Saturday, August 20th on RTE Radio 1 at 1pm or listen online here!