Pitch us your blog/brand
Life of a Lady Bear is a fashion and lifestyle blog based in New York City. I cover a variety of topics from fashion inspiration to travel guides and restaurant recommendations as well as challenges faced by a girl in her twenties trying to establish a career in one of the worlds most competitive cities.

Who are you and what do you do?
My name is Michaela O'Shaughnessy, I'm 24 and from Galway. I moved to New York after graduating from college over a year ago where I now live and work as the Social Media Producer for Teen Vogue. I also have a fashion and lifestyle blog 'Life of a Lady Bear', where I share weekly outfit posts and fun snippets of my life in New York whether it's a great restaurant I visited or a delicious bakery.

Why do you do what you do?
I started my blog when I was in my final year of Biomedical Science where I was really craving a creative outlet. I started writing about different lifestyle topics and eventually grew into sharing fashion focused posts. The main reason I started blogging was to try and teach myself about digital marketing. At the time when I was studying in college, I knew Biomedical Science wasn't something I wanted to pursue. I always had an interest in social media and digital marketing so I thought starting a blog would be a great way to learn some more! And thankfully it has paid off. When I first moved to NYC, I landed a social position at MTV before starting my current role at Teen Vogue. Never in my life did I imagine that my blog would help me get dream roles at such amazing brands!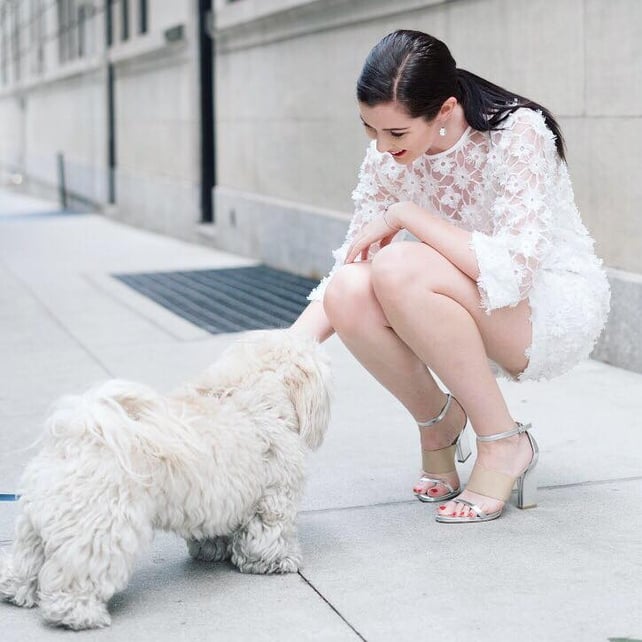 Describe your audience
I think the people that follow 'Life of a Lady Bear' are at a very similar stage in life as myself. They're mostly in their early twenties and trying to navigate into the working world all while being interested in fashion and travel. It's been so inspiring to watch my blog readership grow over the past year and now my readership has grown from being mostly Irish based to now being half American.

What's your media diet?
First thing I check every morning is Instagram and Snapchat of course! But my go-to sources for celeb updates is definitely Daily Mail and for fashion I always check Women's Wear Daily.

Three people you respect?
I admire anybody who's trying to carve out a career doing something that they're passionate about! There's so many Irish women doing such wonderful work such as Jennifer Wrynn and Angela Scanlon! Most of all, I respect my Mom and Dad because they are both hard workers with the kindest hearts.

What excites you right now and Why?
Life in general is very exciting for me right now. I'm still settling into my new job at Teen Vogue and every single day, the opportunities are just beyond anything I could have dreamed of. I'm excited to keep sharing my NYC adventure on 'Life of a Lady Bear' and maybe even experimenting with some video content in the coming weeks which is new for me!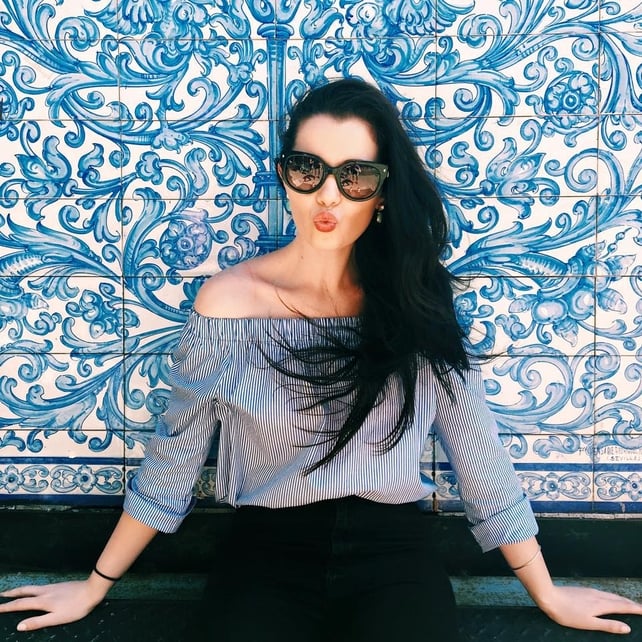 Proudest post? Finest moment to date? Most embarrassing moment to date?
The post I'm most proud of is where I shared my thoughts on anxiety caused by social media and the blogging industry. I had a real heartwarming response from many people who read it and could relate to what I was saying. 
Finest moment: Finest moment was while I was working for MTV, covering the VMA's in L.A. I had grown up watching the awards so being there in the flesh with some of the worlds biggest celebrities was definitely a pinch me moment.
As for an embarrassing moment, a couple of months ago during an interview at a big fashion magazine, I came out and realized I had bright red lipstick on my teeth for the entire thing! 

What channels are your fav social and why?
For many years, Instagram was my favourite platform. I'm quite a visual person so I always enjoy seeing beautifully crafted photo's and fashion inspiration but recently I'm definitely leaning more towards Snapchat! It's a way for me to share genuine moments from my life in New York every day whether it's snippets into the Teen Vogue fashion closet or walks in Central Park. But the main reason I love it so much is because it's such a great platform for engaging with the lovely people who follow me! Not to be sappy but sometimes NYC can be a lonely place, so hearing from my Snapchat followers who want to say hi or send me a book recommendation can genuinely make my day!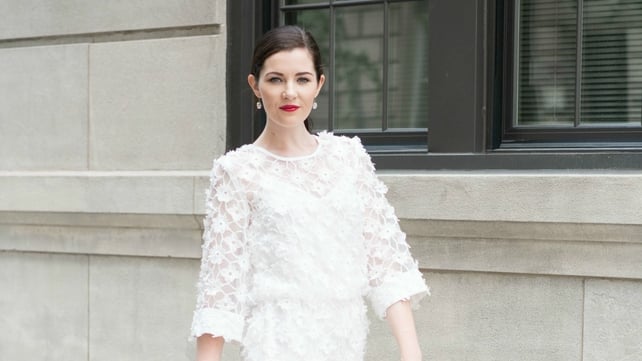 Tell us a secret - something we should know about you?
I start my day with a spoon of Nutella!

What's the master plan?
I think the ultimate dream would be to move back to Ireland and use all of the experience I've gained here in New York to set up my own business that would allow me to work both in Ireland and here in New York. I'm also a huge lover of stationary, so one day I hope to have my own line of stationary specifically tailored towards weddings.
Where can we find you online?
You can follow me on Instagram, Twitter & Instagram and Snapchat at Michaelabear1