1. The Comedy Stage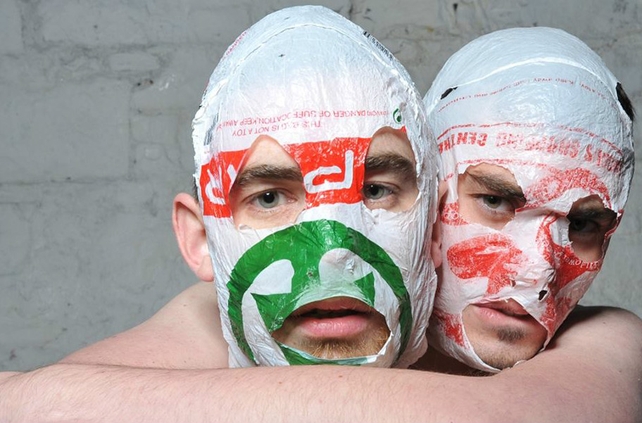 Electric Picnic's comedy stage line up is reading like the Irish Comedian's Hall of Fame. The tent is bound to be packed with laughs with stand up from Dylan Moran, David O'Doherty, Reginald D. Hunter, Al Porter, Rubberbandits, Alison Spittle, Fred Cooke, Karl Spain and many many more!
2. Jerry Fish Electric Slideshow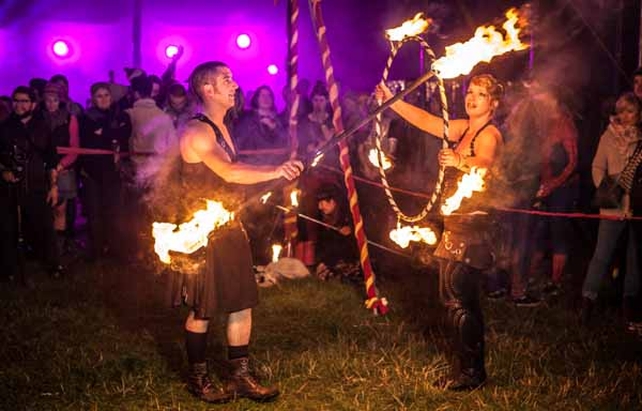 The Jerry Fish Electric Slideshow is a mind-bending mix of carnival sideshow theatre and off beat alternative music. This year you can ease into festival life everyday at noon with Karla Kelly's 'House of Yoga' before heading along to see the likes of The Strypes, The Academic and The Blizzards. Afterwards you can feast you eyes on burlesque cabaret, after sets with DJ Kelly-Anne Byrne, The Kilo 1977 and Mulljoy. Not to mention the unforgettable midnight picnic shows and end of the world parties.
3. Global Green Eco Village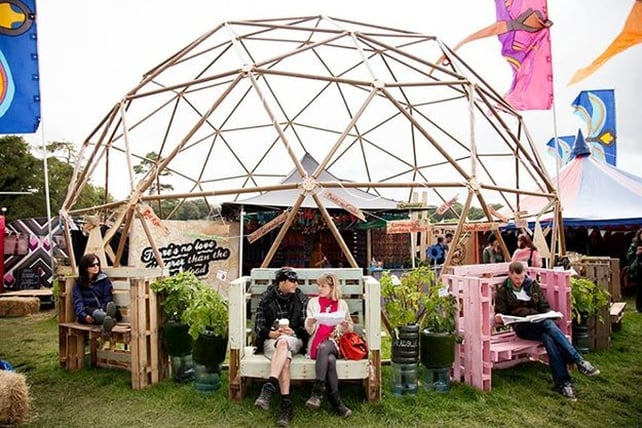 Global Green pop-up eco-village is a diverse community of cultural creatives, activists, artists, musicians, foodies, gardeners, farmers, hackers, social entrepreneurs and slam poets. Chill our here with friends and family and enjoy a whole host of events:
Music, dance, film and discussions in the Village Hall
The Convergence Tent - the ultimate chill out learning zone with conversations and music
The SpeakEATsy - blending food, conversation, music and spoken word
The last train to Skaville - the final Sunday night party with The Service and Pressure Drop
GOAL's Pop Icons: Sing Along Social
4. Theatre of Food
Food can make or break a festival experience. The weekend can go down in history as the sad few days you spent munching on soggy crisp sandwiches or the best days of your life spent feasting on gourmet burgers. Electric Picnic has enforced a quality food policy by introducing Theatre of Food, a designated area for the best chefs and writers in Ireland.
This year, there will be have a brand new area set alongside a music stage and kitchen! You and your friends can feast on delicious dishes cooked fresh by The Doyle Collection Kitchen while listening to the likes of Irish Questlove and the Irish Kelis. EP is going to be jam packed with Irish talent and RTÉ LifeStyle is especially excited to see the fabulous Roz Purcell and Catherine Fulvio featuring on the stage! Plus we'll be queuing up for a tasty dish from the restaurant who regularly pick up EPers People Choice Award winners, Kinara Kitchen.
5. The Hazel Wood

This year Electric Picnic is introducing a brand new interactive theatre space in the woods called The Hazel Wood. This will include storytelling, interactive theatre, shadow puppetry, visual displays, workshops, mask making and more.
The child-friendly performances will include Footsbarn Travelling Theatre vignettes, Twisted Tales hosted by The Gaiety School of Acting workshops and performances, the Lords of Strut's Late Night TV Talk Show, Púca Puppet's campfire tales, Fossetts Circus' aerial show and more!
Keep an eye on our Facebook, Twitter and Instagram for even more Electric Picnic news!