Aisling: Blogging has also helped me realise what I want to do in life and this year I went back to college to study dietetics and become a fully qualified Dietitian.
Who are you and what do you do?
I'm Aisling Harris, aka 'The SuperFit Foodie'. I blog about all things to do with food, fitness, health and well being – and how to fit it all into a normal 9-5 lifestyle on a realistic budget! I'm studying Clinical Nutrition and Dietetics in University College Dublin so I'm all about healthy balanced diets and making it interesting!
Pitch us your blog:
My blog, The SuperFit Foodie, is a 'health and wellness blog' with a particular focus on food and nutrition. I'm a Dietetics student so have a particular interest in promoting healthy balanced diets in a fun and innovative way. People always want the newest/trendiest diets that promise to be a miracle weight loss cure but cutting out food groups and counting every macro can be damaging to health.
There is also a lot of misinformation out there, much of it being very convincing and the general public are vulnerable. Therefore, I want to try and be a source of reliable information. I think my blog is popular as it is relatable.
I'm not a model, I don't have a team of people working for me, I try to cook on a budget and fit it in around work, college and going to the gym and I also have a serious sweet tooth – so basically I'm the same as my followers so they know that they can do what I do!

What brought your blog/brand about? How and Why did it start?
I graduated from college in 2013 with a Masters in Regenerative Medicine. I then realized then that I didn't want to pursue a career in science and I felt like a failure. Most of my friends had left the country and I was still living at home with no job and no idea of what I wanted to do in life. I had also quit my sport of rowing which had been a huge part of my life so had nothing to really focus on, which was a first for me. I decided to join a bootcamp class, change my diet and record my progress using Instagram. People seemed to like it and asked me for recipes to I began to take it more seriously, experiment with different recipes and meal ideas and it sort of grew from there!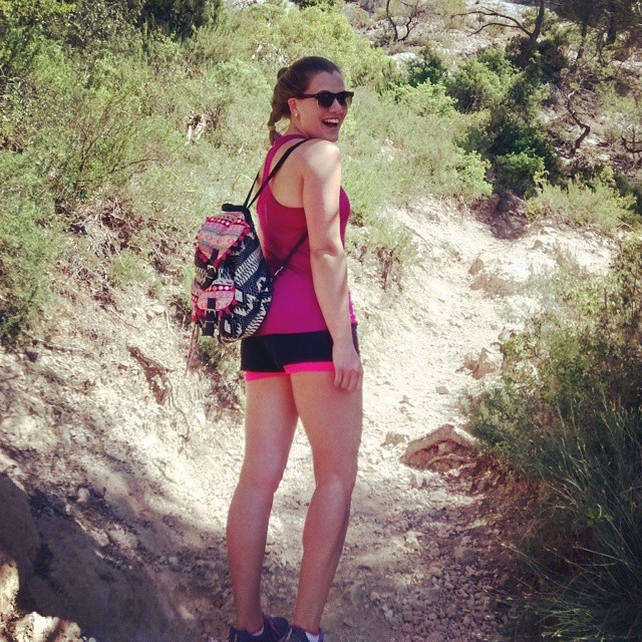 Describe your audience! Who is your target?
Mainly women, ranging from their 20's and up who want to be healthy and in good shape but probably not aiming for six-pack abs - that takes a lot of dedication and restriction and I'm more about the 80/20 lifestyle!
My target audience is anyone living a normal, busy lifestlye who wants quick, healthy and budget friendly meal ideas combined with some fitness tips and motivation.


What's your media diet (your go to three sources every morning)?
Instagram – for the beautiful images and discovering new people to follow.
Snapchat – to see the "real life" aspect of social media.
Facebook– for finding links to other websites, news articles and stories.

Name three people you respect in the industry
Kayla Itsines - for the worldwide fitness community she managed to create through Instagram.
Orla Walsh – Irish Registered Dietitian trying to promote more Dietitians to speak out in the media.
The Happy Pear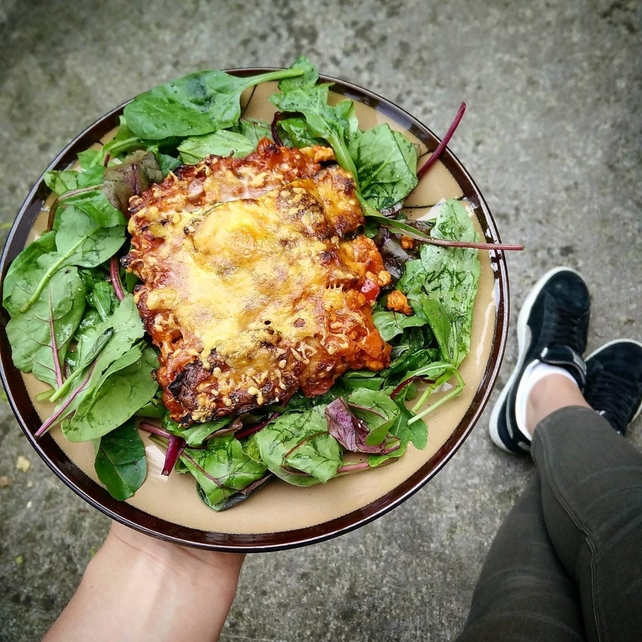 Proudest post? Finest moment to date?
Hosting my Bootcamp Brunch event last year. It was the first time I had really put myself out there (as opposed to writing from behind a laptop screen). I'd never done anything like it and had no idea if I would even sell any tickets or if brands would want to get involved. Thankfully it went really well and I loved getting to meet some of the people who follow my blog in person!
What is your attitude to well-being, mentally and physically?
I know it sounds clichéd but I really do think that it is all about finding a balance that suits you. I feel at my best when I'm eating well (i.e. less processed junk food, more fruit and veg) and going to the gym (I love exercising as it gives me a buzz but sometimes I'll make up every excuse not to go and I don't know why!).
I think sometimes people can get so consumed with the idea of healthy living and forget to enjoy to relax a little to the point where it can have an impact on their day to day life. I like to live by the 80/20 rule – be strict with yourself 80% of the time and you can afford to treat yourself the other 20%.
How has your life changed since you started your blog/brand?
A lot! The biggest change has been in my confidence. I used to be so quiet and preferred to be in the background not drawing any attention to myself but blogging and going to networking events by myself has really forced me to step outside of my comfort zone.
Blogging has also helped me realise what I want to do in life and this year I went back to college to study dietetics and become a fully qualified Dietitian.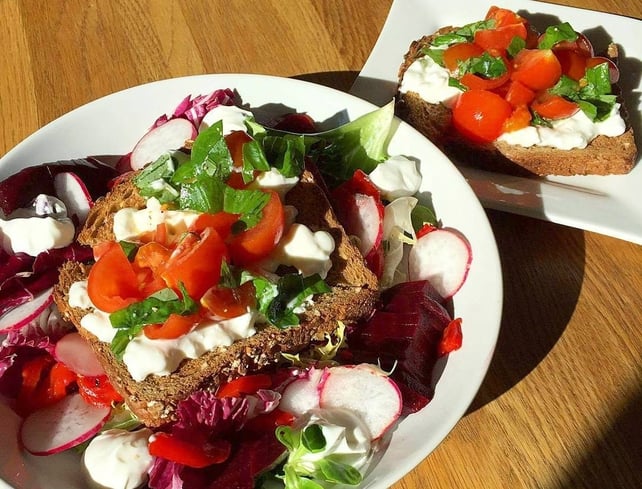 Whats your favourite and least favourite thing about fitness and fitness trends on social media?
My favourite thing is the way that it has promoted exercise and nutrition and made information accessible to so many people. I also like how it has encouraged women not be afraid of lifting weights and building muscle (something which was unheard of when I was younger).
My least favourite thing is the way it messes with people's heads in terms of body image – myself included! I can't help but compare myself to other fitness bloggers when their photos flood my newsfeed. Thankfully, for the most part I'm happy with how I look, I'm strong and healthy (and I know the tricks that go into making a good photo) but I feel for the people who aren't as confident or don't' know how fake social media can be. However, I also feel for the bloggers who have to maintain their image and will get criticized on their appearance no matter what.

Tell us a secret - something we should know about you?

I'm super competitive when it comes to sport! I rowed when I was younger and represented Ireland so I think that brought out that side of me!

What's the one thing you want people to learn from your work?
Healthy living isn't just about 'clean eating' and having abs. Healthy living is finding a balance of good nutrition and exercise that suits your lifestyle and that makes you feel good but physically and mentally. It doesn't have to be complicated and expensive and it shouldn't consume your life. Once you break some bad habits and introduce healthier ones, eating well and exercising will become second nature and the odd treat will be more satisfying. If you want guidance in relation to nutrition and what will work for you then go see a registered Dietitian or Nutritionist (have a look at www.indi.ie) or ask to see somebodies qualifications as there is a lot of misinformation out there which is doing more damage to people's health than good, even if the people giving it have good intentions.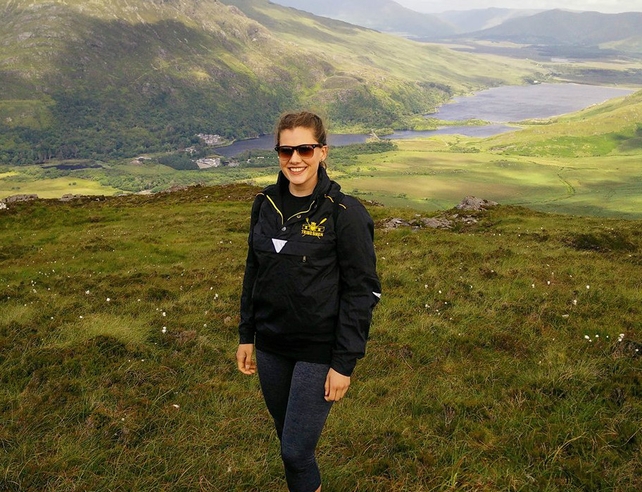 Where do we find you?
You can find me at my Website, Facebook. Facebook Group: Girls Gone Healthy, Instagram, Twitter and Snapchat: @superfitfoodie.
If you would like to feature in our fitness series, we'd love to hear from you e: rtelifestyle@rte.ie or find us on Twitter, Instagram and Facebook.