Pitch us your brand
My brand is me! It's as simple and transparent as that.
Who are you and what do you do?
My name is Kelly Donegan, a media personality turned fitness guru and author. I have just released my debut book Build Your Own Body an exciting health and fitness book for women who want to take control of their bodies and literally build the body of their dreams. Encouraging the women of Ireland to become strong both physically and mentally, sharing fitness tips, motivation, diet plans and exercise demos. I also am somewhat of a Del Boy I also do a lot of digital work, travel writing and regularly appear on radio and television and even host the odd charity event.
What brought your brand about?
I guess you could say my brand exists purely from hard work and a determination to succeed and to be noticed. For the past four or five years I have constantly put myself out there no matter how many doors were closed to me or no matter how many rejections I received. I was never afraid to take risks or to step outside of my comfort zone especially in a time when I needed to rebrand and reinvent myself.
Fitness is a relatively new industry for me having submerged myself in it totally since late 2013 when I started my first blog discussing all things nutrition, exercise and fitness. Getting into fitness was 100% a result of finding myself in a life hole, mentally, personally and in my career. I was in a really bad place and had no idea where to go, what to do or what to think. I am so grateful I found something so positive and now I am in a position that I can pass that on to others. It's a really powerful thing and I am so grateful to have a voice to be able to be honest and to tell people about my journey.
We need your consent to load this YouTube contentWe use YouTube to manage extra content that can set cookies on your device and collect data about your activity. Please review their details and accept them to load the content.Manage Preferences
Describe your audience!
Everyone I guess! I take huge pride in connecting with people and I have a huge passion for talking, which may sound a little strange but there is something so exciting about meeting new people, creating new conversations and possibly learning something new from an absolute stranger, that's quite exciting for me. Everyone that knows me will say I have the gift of the gab and I suppose its true but the secret is just being yourself and being genuine.
My real girl attitude makes it easy for people to identify with me, I never try to be perfect and I never try to be something that I'm not which I think people find quite refreshing especially with the pressure of perfection these days in both print and across social media. I am a total easy going tomboy from Tallaght that just loves a good chat. The funny thing about my audience is that it has drastically changed over the last two years from mostly a male audience to now a roughly half male half female. Its pretty cool to be able to engage with both sexes but I guess fitness is so universal and it's a language and a journey that all sexes and ages can identify with.
Who is your target?
Anybody who is interested in what I have to say and I say a lot haha.
What's your morning diet ?
Well I literally don't start my morning without a black coffee, or breakfast for that matter. It's my favourite meal of the day and I literally can't function without it. Currently I'm eating a Pat the Baker wholegrain slimbo with 2 scrambled eggs, half an avocado and a tin of John west Infusion pots. I also almost always have a protein shake in the morning as it's a quite absorbing protein source.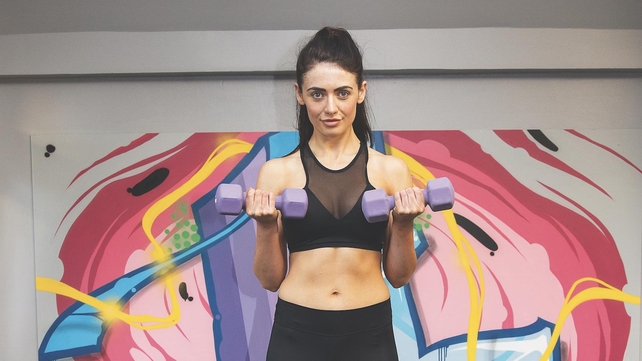 Name three people you respect in the industry
There's a lot of people I look up to like entrepreneur and queen of all things #girlboss Sophia Amaruso, creator of Nasty Gal clothing. She really inspires me and I relate to her a lot in terms of being a bit of a wild child and not knowing exactly what direction to go. She is now one of the most successful young business women and a total badass.
I love Jillian Michaels who is simply a force in the fitness industry and a woman who really carved a name for herself in an industry dominated by men, she has paved the way for the new generation of female fitness entrepreneurs and trainers.
I'm a massive fan of Arnold Schwarzenegger he is the ultimate chameleone and has rebranded himself time and time again from bodybuilder, actor, businessman to politician. I'm totally inspired by him in terms of being able to branch out into new industries and also his work ethic and vision.
Proudest post? Finest moment to date?
I think when I signed the deal for my book Build Your Own Body this time last year, it was one of those pinch me, tear jerking, FINALLY type moments that was long overdue. Actually, I believe everything happens when it is meant to and that was a really special day for me. I even had a little cry which is totally out of character for me! It was the most important 'Yes' I've gotten to date and one I worked really hard to achieve before I even started writing.
What is your attitude to well-being, mentally and physically?
Obviously as a gym addict I know maintaining health and fitness is crucial to your overall mental and physical well being. I remember before getting into fitness I was in a really bad place which I go into a lot of detail about in my book Build Your Own Body, people seem to be very surprised at how honest I am in the books biography section. Since becoming a self confessed fitness addict my mental state has changed drastically. The proof is in the pudding! Exercise works.
Being healthy is linked to everything; your energy, your enthusiasm, your ability to concentrate. If you respect yourself and your body then look after it by eating a healthy diet, minimising junk food and alcohol and exercising at least three times a week. I think the masses over complicate being fit and they try to restrict their diets and constantly yoyo whether it's on a diet plan or exercise plan. Make small realistic changes that you can implement over a long period of time, whether that's trying to eat more healthy food rather than eating less over all. My best tip is to make being healthy a part of your life not just for the six weeks ahead of beach season.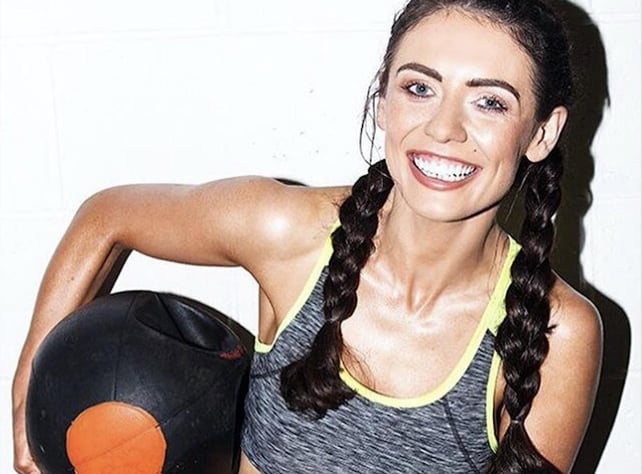 How has your life changed since you started your brand?
I think working in this type of industry can be a bit of a roller coaster ride of ups and downs which can be quite frustrating and mentally exhausting, you have to be tough and relentless to survive. I'm happy to report that over the last year things just seem to be going from strength to strength which is a refreshing change, I feel like my career is only beginning and the possibilities are endless.
One major change has been the fact I've prioritised travel and rewards which is something I never did for myself before. It's important to treat yourself and to take some time to switch off. I've climbed Machu Picchu, visited Barcelona and even rented a car and drove along the Istrian coast with a pal. Living is just as important as working hard and career. The last two years have also been drastic in terms of just accepting myself and embracing who I am and loving myself, it's a really difficult thing to do. There is power and confidence that comes with getting older and I am happier than I've ever been.
What's your favourite and least favourite thing about fitness and fitness trends on social media?
My pet peeve is social media personalities who severely edit their photos. It's quite frustrating because people on social media are meant to be role models especially to young women. It makes me sad because our young teens are so impressionable, there needs to be more honesty on social media especially when it comes to people talking about fitness. People respect hard work not photoshoot skills. I would definitely advise anyone who is active online to take everything with a pinch of salt and if you're seeking fitness advice see a professional or check their credibility. Avoid trends and miracle products because the only thing that works is hard work and a healthy lifestyle, there is no magic potion I assure you.
Tell us a secret - something we should know about you?
I tend not to keep secrets, I'm a bit of an open book but I do know when it's time to switch on 'Business Kelly' mode and have a more professional approach to a conversation. I do hope to make a return into the world of TV and radio over the next two years, I have a real passion for people so broadcasting is something that has always been on the back of my mind and something I want to pursue further in the coming months.
I also hope to write another fitness book and I even have a concept drafted for a romantic novel, which i haven't told anyone about! I am not a romantic type at all which makes this quite hilarious but its a really special story and I hope to get it published before I'm 30. Also some people may not know that I am a big art enthusiast, I actually studied visual communications and printmaking in college before I got into the media industry. I wanted to be an art teacher in a former life. Fields like business and events are also something i am currently working on, all of which will be revealed before September :)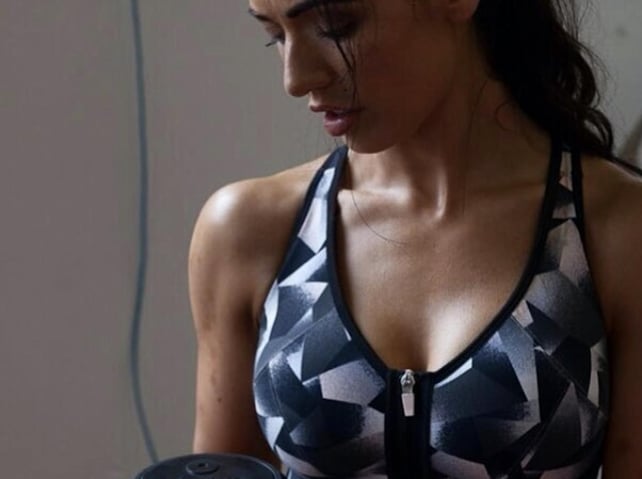 What's the one thing you want people to learn from your work?
The most important thing I want people to learn from me is to never give up on yourself, even when you hit rock bottom and you find that you're in a state of hopelessness. There is always a light at the end of the tunnel and the times where you find yourself with nothing are actually the most powerful moments in your life where you have an opportunity to reinvent, reeducate, rediscover yourself and to take risks because the truth is you have nothing else to lose. Believe that you can do something special and believe that you get a second chance, just never give up.
Where do we find you?
Twitter - ItsKellyDonegan
Instagram - ItsKellyDonegan
Facebook - ItsKellyDonegan
YouTube - ItsKellyDonegan
Website - www.kellydonegan.ie
You can also buy my book for €16.99 across Ireland and on Amazon for international shoppers Ireland or online at Gill Books here.
Check our Kelly's abs, gluten and tricep and bicep workouts at RTÉ LifeStyle.