Now that Summer has properly arrived, there are lots of fascinating books to encourage young readers to get out and about in the outdoors. Turn off the TV, get up off the couch and get exploring with your little one! Your kids will no doubt have lots of questions and you can help them discover interesting facts accompanied by beautiful illustrations with our reading list! For some fascinating reads on nature and good places to explore around Ireland, plus the latest exciting titles published from both new and established Irish writers and illustrators, please read on.
1. Naturama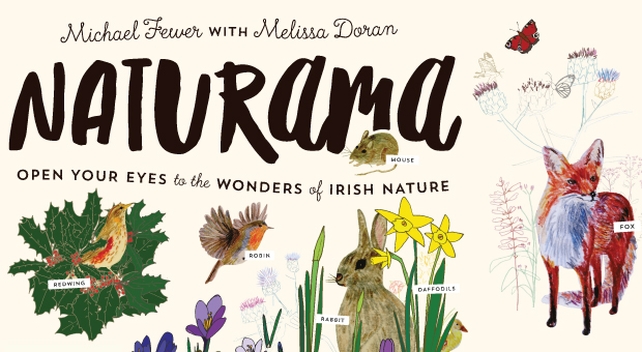 Let's begin with a magnificent book for all ages 'Naturama'. Following on from Gill Books tremendous success with 'Irelandopedia', 'Naturama' is a similar format, with the same wow factor, so it's also guaranteed to become a family favourite. This information book contains beautiful illustrations on Irish flora and fauna by illustrator Melissa Doran, plus fascinating facts written by Michael Fewer.
2. Wild Dublin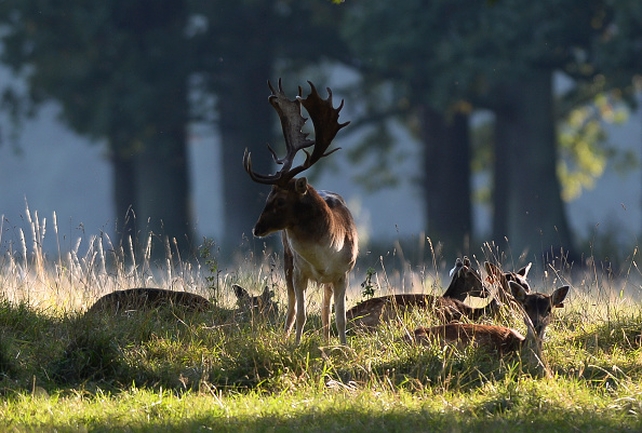 'Wild Dublin: Exploring Nature in the City' is another terrific informative nature book for all the family with entertaining text by writer and botanist Eanna Ní Lamhna and accompanied by Anthony Wood's stunning photographs. The book is packed full of fun facts from minks in the river Dodder to whales on our coast line plus striking illustrations by David Daly and detailed maps.
3. Harold's Hungry Eyes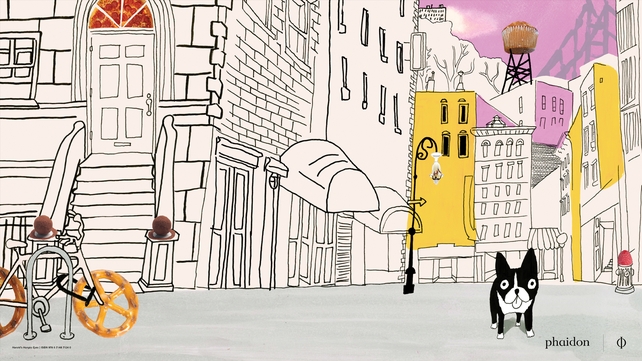 For the under 4s, especially canine lovers, 'Harold's Hungry Eyes' is an awesome new picture book by author-illustrator, Kevin Waldron. Harold is a loveable canine hero with an insatiable appetite. Follow Harold on his urban adventure through the city streets in search of food. On a similar theme of hungry animals getting up to mischief in the city, 'I Went to the Supermarket' by Paul Howard is a laugh-out loud picturebook.
4. My Ireland Activity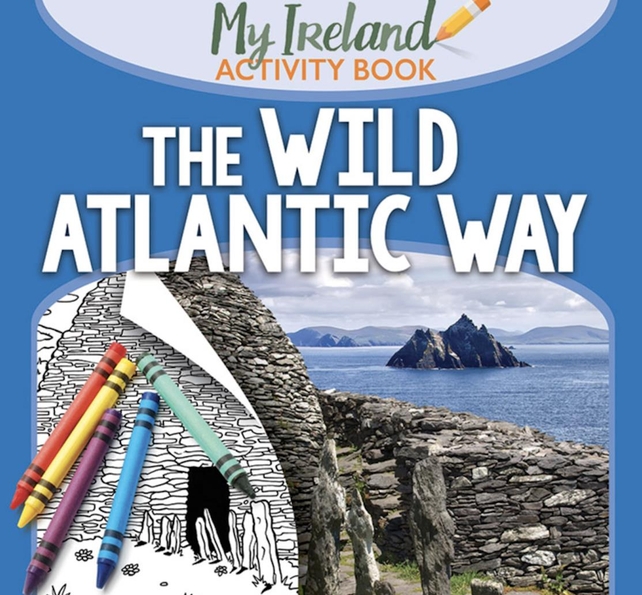 For 5 – 8 year olds there's a fantastic new activity book from The O'Brien Press 'My Ireland Activity' series called 'Wild Atlantic Way', written by Natasha Mac a'Bháird and illustrated by Alan Nolan. Packed full of interesting facts, puzzles, games, colouring and stories, this activity book is a wonderful way to encourage readers to explore Ireland's spectacular coast line.
5. Get Out and Play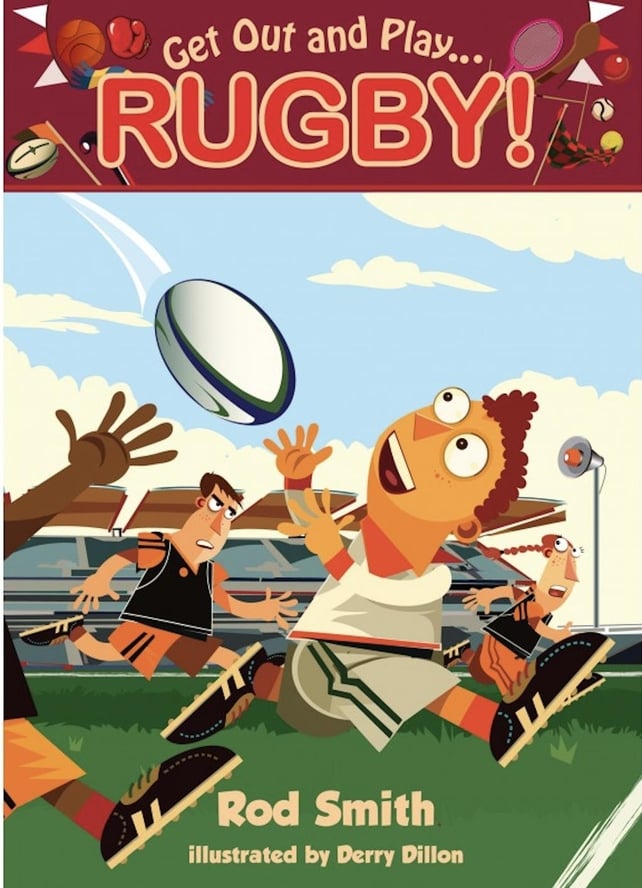 Poolbeg's 'Get Out and Play' series, by Rod Smith and illustrated by Derry Dillon, is ideal for young sports enthusiasts. These colourful entertaining and educational books on rugby, hurling and football are a perfect way to learn the rules of different sports.
6. Nightmare Club: Dr White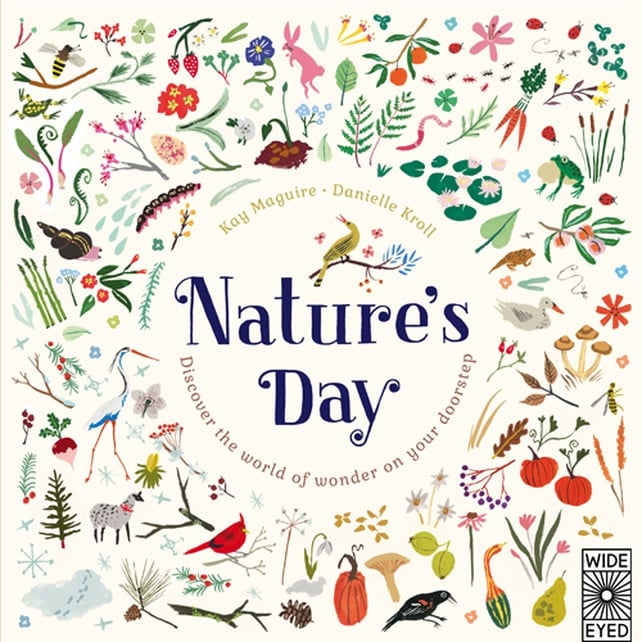 For a spine-tingling night-time read, check out the new book 'Nightmare Club: Dr White' from Annie Graves, published by Little Island. So scary it will make you want to run outside and smell the daffodils . . . 'Nature's Day' by Kay Maguire and illustrated by Danielle Kroll is a remarkable book on the natural world published by Wide Eyed Editions, a publisher known for their astounding design.
7. Nature's Day Out and About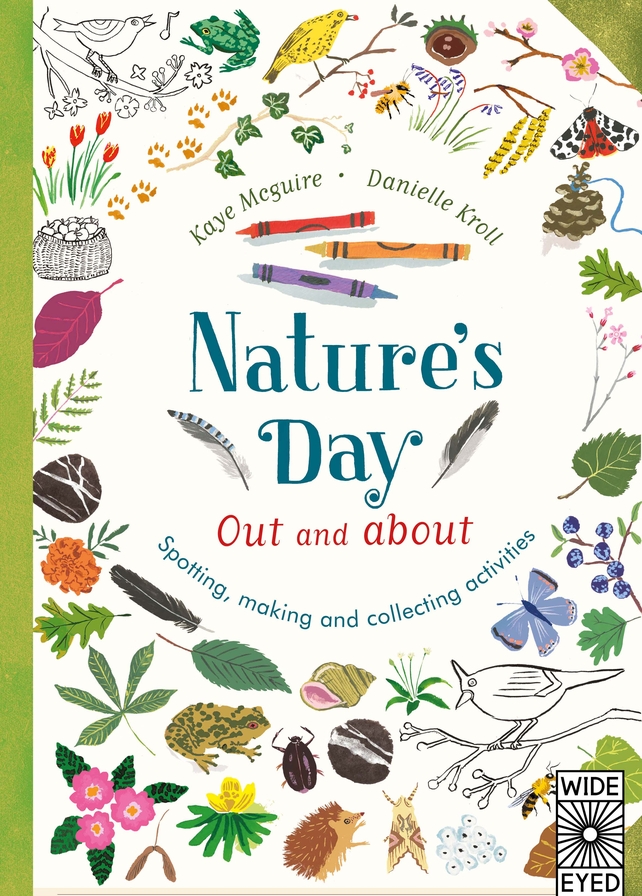 'Nature's Day Out and About', the accompanying activity book for spotting, making and collecting. These books should come with a warning as you're little ones will either become so engrossed by them that they will never want to go outside or will be so inspired by all the nature exploring activities they will never want to come back inside!!! Happy reading.
This article was written by Children's Books Ireland. CBI is the national children's books organisation of Ireland whose vision is an Ireland in which books are central to every child's life.