Twitter has challenged over one thousand techies from tech giants to startups to a treasure hunt; running around the city, busking, hulla-hooping, riverdancing and most importantly, raising vital funds for Temple Street Children's Hospital.
That's the goal of Techies4Temple Street, an ingenious charity event created by Hostelworld Co-founder and Homestay Founder Tom Kennedy, which last year raised over €150,000 for Temple Street Children's Hospital.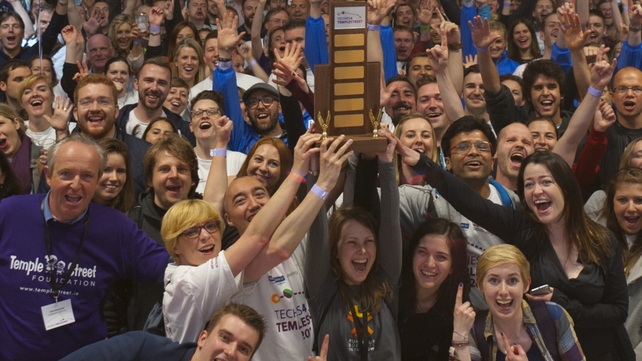 Returning to the streets of Dublin today Friday July 8, Techies4TempleStreet will bring together the technology community to compete in a unique and challenging treasure hunt. Pulled away from their laptops - but not from their smartphones - organisers are expecting over 150 teams with 1,000 participants from Irish home-grown and international technology companies, including Homestay, Zendesk, Linkedin, Airbnb, CarTrawler, Paddy Power Betfair, Swrve, pTools and 3D4Medical, who will all be vying to beat last year's winners Corvil. Following a three hour Treasure Trail Race across Dublin, the event will culminate in prize-giving and a party at the RDS with food and craft beer.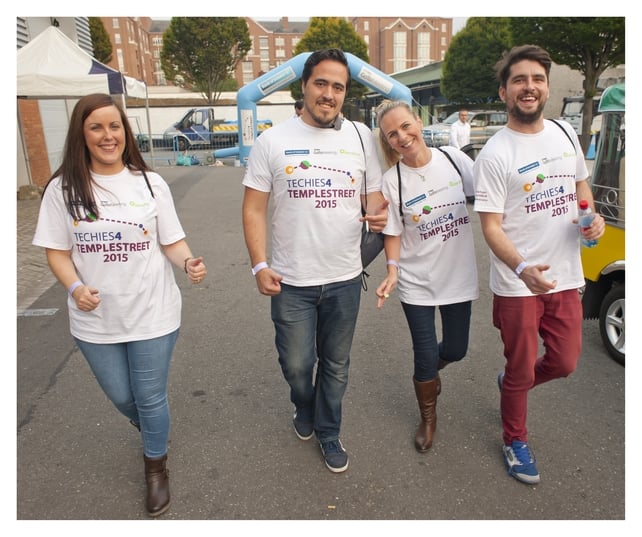 Techies4TempleStreet's goal is to raise €250,000 to help fund a new Neurology and Renal Outpatients Unit for Temple Street Children's Hospital, and according to Denise Fitzgerald, CEO of Temple Street Foundation
"Techies4TempleStreet is more than just a fantastic team day out; it's also a great opportunity to network with your peers in the tech community while doing something wonderful for sick children in Temple Street."
RTÉ's Digital division is proud to support Techies4TempleStreet. For more information, or to enter a team, go to Techies4TempleStreet.
RTÉ Head of Innovation, Aidan McCullen spoke to Ray Nolan about Techies for Temple Street on RTÉ Radio 1 Extra
Listen back to the interview here
Arguably Ireland's most successful tech businessman Ray Nolan gives us some nuggets on startup success, Saas sales and tells us about Techies for Temples Street. 

Also in the episode of The Innovation Show: Aidan talks about the importance of content and writing great copy to CEO of Clear Ink and Broadly Speaking, Margaret E. Ward. 
He continues his 'Masters of Imagination' series. Chief Imagination Officer with Katawave, Barry WInkless reveals why Coco Chanel is a master innovator. 
As part of #RTÉSupportingTheStarts he talks to CEO and Co-founder Paula Newingham about her startup Girlcrew.