This week's Documentary on One on RTÉ Radio 1 High Heels and Horses is the story of Emma Cahill, who overcame a horrific horse-riding accident abroad to achieve the impossible.
Speaking to RTÉ LifeStyle about his documentary, Frank said: "I first came across Emma Cahill on a wet Monday morning in February 2015 being interviewed on Radio 1. I was going through a particularly difficult time in [my] life and when I heard her story it literally stopped me in my tracks. I walked into the living room and stood beside the radio, riveted by what I was hearing. When I heard Emma's story it immediately lifted my spirits: 'I have nothing at all to worry about in my life" was my first thought "This lady's troubles make mine look paltry'. The second feeling I had was one of inspiration, listening to how she faced what happened her and how she overcame such impossible adversity inspired me: 'If she can do this then I can overcome any of my own obstacles in life now and forever more'. Quickly I decided that this story needed to be told in more detail and in longer form. If this is inspiring me to this extent and giving me such hope in my life, it will do so for others – this story needed to be told."
Listen to the Documentary High Heels and Horses here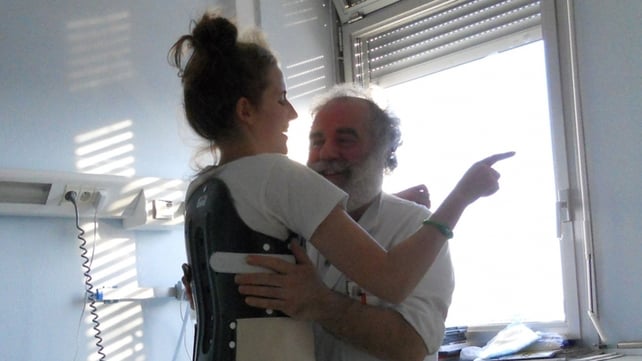 "For the last twenty years I have been a filmmaker mainly making documentary and factual television and I have a passionate belief in the power of story. I see stories like Emmas as what I call 'Big Medicine'. My experience over the years has shown me again and again that stories are one of the most powerful forces we have available to us – a well told story can literally move mountains. I have seen first hand how stories have changed peoples lives and helped to inspire them to change their own lives and situations – I knew this was one of those stories and it had to be made."
"Emma Cahill is among the bravest, most tenacious and most resilient of people I have ever met. She has a wisdom that stretches way beyond her years and an attitude to life that I envy. What happened her would crush most people yet Emma faced her situation with grit determination and grace and not only overcame her obstacles but achieved so highly that it would put most able-bodied people to shame.
"What you hear in this documentary is only the tip of the iceberg, we didn't have time to put in everything that Emma has achieved in the last few years. As well as learning how to walk again, getting back on a horse again and learning to ride again… and as well as getting selected for the Irish para-dressage team, Emma has also set up, run and subsequently sold her own business, she mentors patients in the National Rehabilition Centre and acts as a supportive friend to numerous paraplegic and quadraplegic friends of hers around the country – all in addition to driving 2500 kilometres per week to train and ride her horses."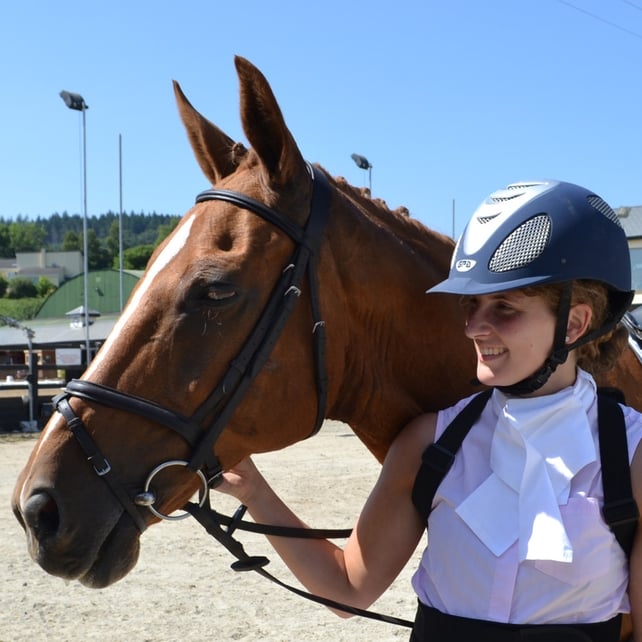 "I have had the privilege of knowing this lady and she allowed me into her life and shared her story with me and now through this radio documentary she is sharing it with the world so that it may inspire others no matter what situation they find themselves in and show them what they too can do to improve their own lives and circumstances.
"The main lesson I learned from Emma is this: It doesn't matter what people are going through, however major or minor, there are always options, there are always choices and there are always solutions - things change. There is always a choice – even if what happens us is so limiting that it feels like there are no choices, we can discover that there is always a choice because no matter whats happen we can decide what our attitude [to it will be] and our attitude will determine how we respond. If we choose the right attitude, like Emma did, we can respond in ways that can literally transform our lives."
Frank Delaney is a film and television director and producer. Over the last twenty years he has made television for RTÉ, TG4, BBC, Channel 4, National Geographic, Discovery Channel, CNN, PBS and MTV. Frank also composes and produces music both for film, radio and TV. He has a special interest in telling stories of people who overcame all odds to achieve their goal, stories of people who face and dig deep to overcome adversity. The stories of these people are inspirational and remind him of what we are all capable of.
There are hundreds of RTÉ Radio 1 documentaries to listen back to here