Who are you and what do you do?
My name is Nicola Cassidy, I work in marketing and I live in County Louth in a real place called Termonfeckin. I write a lifestyle, parenting and literary blog at www.ladynicci.com. I also write novels and short stories!

Why do you do what you do?
Because I want to! I have a strong desire to write – I always have had – I love the written word. I was the student who looked forward to essay homework – I've come to love being a nerd. I started my blog in 2013 as an outlet to write and it has progressed to becoming a major part of my life. I blog about anything that means something to me at the time – from the ups and downs of parenting, to fashion, TV, books and I feature a lot about creative writing and my work towards getting a novel published.

Describe your audience
It's gone from just my Facebook friends to a wider audience, particularly other parents, writers, other bloggers and the randomers who find me through Google. Somebody found my blog the other day using the search term 'twinkle ass'. I'll take that, all traffic is good traffic, right?



What's your media diet?
I check my emails first thing, because I love seeing if anything interesting has come in over night. It never has, but I can I hope and dream! Facebook would then be my next go to, as it would be my busiest media profile, and there's always an annoying red notification flashing at me. I'll then probably move onto Twitter, or my Wordpress account if there's any interaction there. I check all these before I get up. I am addicted!

Three people you respect?
I admire strong, articulate and intelligent women. I was always inspired by Miriam O'Callaghan. I studied journalism and I was fascinated by her ability to put it up to politicians and take on anyone in a debate. And she has eight children – eight!
I have a lot of respect for my mother. Now that I'm a Mum, I realise what it takes to raise children and although I may not always have appreciated it growing up, I see how she did everything she could to give us a good upbringing and look after us. She didn't go back to work after having us, as she wanted to spend all her time with us and she's been a great source of support since I had my own daughter two years ago.
Finally I would choose a person who I've only met in the past year and that is Vanessa Fox O'Loughlin who runs a literary agency called Inkwell HQ in Ireland. She is a tireless supportive voice for writers and I admire the encouragement she gives to everyone who dreams of having a book published. It's easy to get discouraged in the publishing world, but when you have someone who is willing to mentor and offer their belief in you, well then it brings you a step closer to your own dreams.
What excites you right now and Why?
Books, books, books and getting published! I've been working really hard over the past year, and my draft manuscript is now getting ready to be critiqued and edited before being sent out to agents and publishers. I feel like I'm the start of the race I've been training really hard for and there's a chance I'll win, or at least, place third! My blog excites me too – interacting with readers, getting feedback, knowing people are reading what I write – well what's not to be excited about that?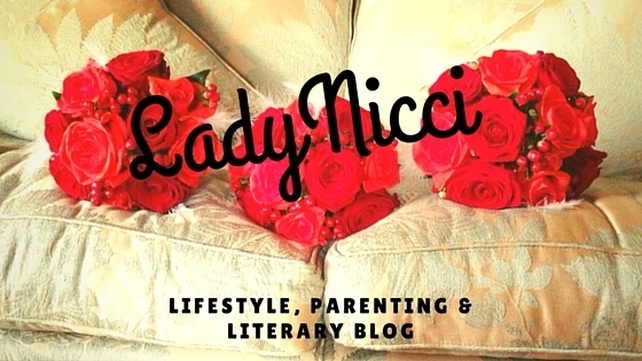 Proudest post? Finest moment to date? Most embarrassing moment to date?
It's hard to choose my posts, as they're all quite different and some are very light. I'm proud of the post I wrote to mark my daughter's first birthday, although it's a collection of photos really. I love that we captured her first year of life and that I will always have it to look back on and remember how we progressed in that very busy, uncertain, crazy year of baby.
I've had lots of fine moments – I'm constantly moving the goal posts and pushing forward my ambition and dreams. How else would you ever progress? Any time I get placed in a writing competition, nominated for an award of have something published is a fine moment for me.
As for embarrassing moments – I told you, I'm a nerd – I save up embarrassing moments so I can blog about them later!

What channels are your fav and why?
I like Facebook the most for the personal contact it affords me, the interaction and news and the ability to reach out and message people or hold private conversations. I don't like all the new algorithm changes where Facebook decides who you will see. This is a particular problem for bloggers who find it hard to get their content to their fans without paying for it. I love Twitter too – I see it as one big network where I can log on and virtually bump into almost anyone I like just by searching and tweeting them. I have social media accounts on all the platforms but I'm not a big user of Instagram or Pinterest. I've recently joined Snapchat, and I'm loving that so far – my username is LadyNicci.

Tell us a secret - something we should know about you?
You should know that I am a social butterfly and a massive party animal. If we go drinking, there will be dancing. I refuse to grow old. I'll be the granny in the fishnets and the hotpants. And what a sight that will be!

What's the master plan?

Keep doing what I'm doing, balancing family life with my creative and working life and get the debut book published. After that, film rights, upgrade the house and holiday home in France!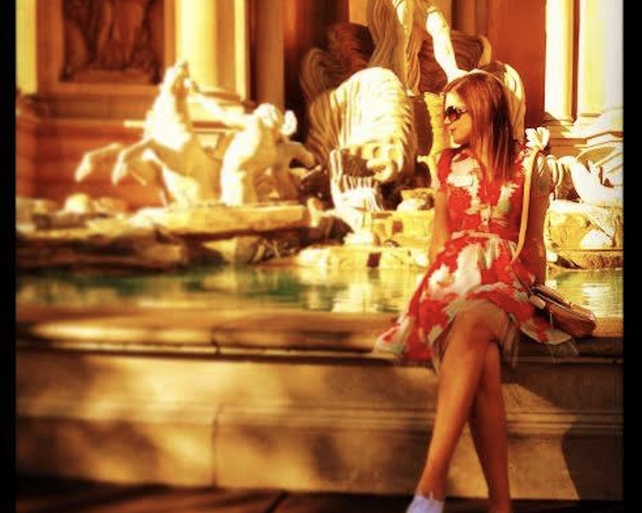 Where do we find you?
Blog: www.ladynicci.com
Twitter: @ladynicci
Facebook: www.facebook.com/ladynicciblog
Snapchat: LadyNicci
YouTube: LadyNicci
Instagram: @ladynicci
If you would like to you and your Blog to feature here, we'd love to hear from you e: rtelifestyle@rte.ie or tweet us @RTELifestyle, Instagram RTÉ LifeStyle or Facebook us on RTÉ LifeStyle.