To help you plan early and avoid disappointment, we've picked out our top five pantomines for this Christmas.
Hold on to your Santa hats – there's bound to be cross-dressing, bad puns and pop culture references galore! Yesh, its Panto time!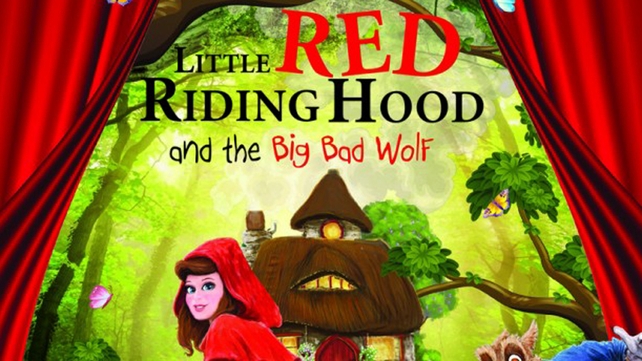 1) The Gaiety: Little Red Riding Hood
The Gaiety Theatre in Dublin has hosted an annual Christmas Panto since 1873, so it's a pretty big Christmas tradition at this stage. After the huge success of Peter Pan last year, they have gone with the story of Little Red Riding Hood for this year's show. This is definitely one to book early, and is guaranteed to delight kids and adults alike. It runs from November 29 to January 10.
2) The Tivoli: Beauty and the Beast
The annual Cheerios panto at the Tivoli is back, this time telling the iconic story of Beauty and the Beast...with a twist. Buffy and Sammy Sausages (played by Rob Murphy and TV3 star Alan Hughes) will return to guide audiences on the adventure, while the rest of the cast are being kept under wraps for the moment. Expect lots of laughs and surprises! (December 9 - January 10.). Click here for more.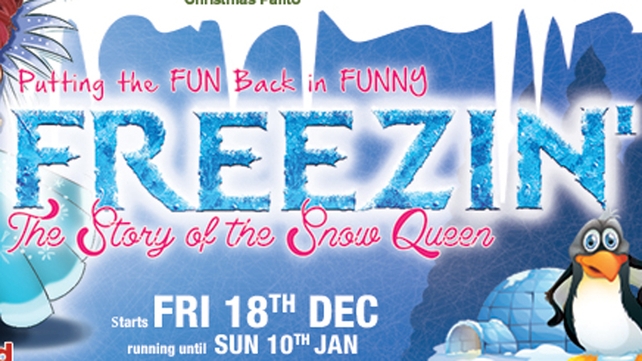 3) The Olympia: Freezin'
Freezin' – The Story of the Snow Queen, a not-so-subtle rip-off of a popular Disney movie, stars none other than comedian Al Porter, so you know it's going to be the 'coolest' panto in town. Stay tuned for the rest of the all-singing, all-dancing cast. December 18 - January 10 - get all the info here.
4) Lime Tree Theatre, Limerick: Goldilocks...the Circus Panto!
This Lime Tree Theatre's Christmas panto is based on the story of the children's classic Goldilocks and the Three Bears, but with a fun circus feel running throughout. It again stars RTÉ children's TV presenter Emma O'Driscoll. The group have previously performed Goldilocks in 2008, 1990 and 2002, so they are well-rehearsed and ready to go! Running from December 27-January 3, information and/or book here.
5) Belfast Grand Opera House: Snow White and the Seven Dwarfs
http://www.pantomime.com/venues/belfast
May McFettridge is an old-time panto dame and about to launch into her 26th year in the panto in Belfast's Grand Opera House. She's not alone - she'll be joined by former X Factor star Chico. The search is on to find the fairest one of them all and there will no doubt be plenty of craic on stage for Snow White and the Seven Dwarfs. The show kicks off on Saturday November 28 2015 and runs until January 10, 2016.