Tabbouleh
A delicious Mediterranean salad.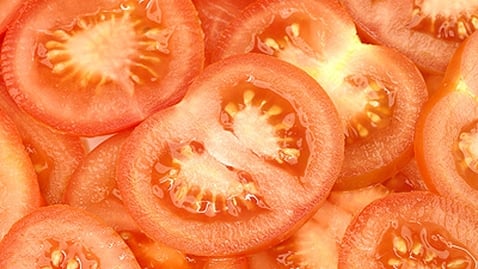 Ingredients
225

g

bulgar wheat (soaked in cold water for 20-30 minutes, then drained and squeezed)
dry in a clean tea-towel

4

tblsp

chopped fresh parsley

2

tblsp

chopped fresh mint

1

medium-sized onion (finely chopped)

3

scallions (trimmed and finely chopped)

1

tsp

salt

450

g

tomatoes (coarsely chopped)

2

tsp

black pepper

75

ml

olive oil

50

ml

lemon juice

10

lettuce leaves (washed and shaken dry)

4

tomatoes (quartered)
Method
In a medium-sized mixing bowl, mix together the wheat, 3 tablespoons of the parsley, the mint, onion, scallions and chopped tomatoes until they are thoroughly combined.
Set aside.
In a small mixing bowl, combine the salt, pepper, lemon juice and oil, beating well with a fork.
Pour the dressing over the salad and toss well, using two large spoons.
Line a medium-sized salad bowl with the lettuce leaves and arrange the salad in the middle.
Garnish with the tomato quarters and remaining parsley before serving.