Basic sorbet recipe
A basic sorbet from the flavour masterclass in MasterChef Ireland 2012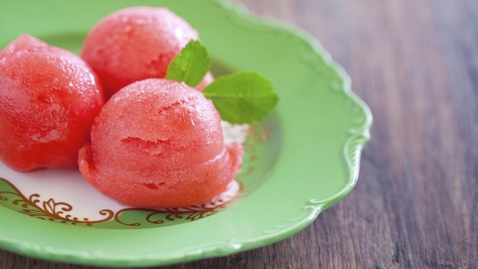 Method
Combine the sugar and water in a small saucepan and heat until sugar has dissolved.
Transfer mix into jug and cool the mix to 5C in freezer.
Freeze using an ice cream machine until the consistency of thick slushie.
Transfer to freezing dish and put back in freezer and freeze until core is -18C.
Serve at -16C.