This baking malarkey can be a very expensive business, but Aldi have come to the rescue with a great new range of baking buys.
I've long been a fan of the store for ingredients - and regularly stock up on ground almonds (just €1.99 for 200g), flour, sugar, eggs, dried fruits and nuts when going on a baking spree - and now Aldi has brought out a great range of equipment so you can get the best results at home.
I can't stress how important weighing everything properly is when it comes to baking, and Aldi's Digital Scales (€8.99) takes the hassle out of the measuring process - making sure your ingredients are weighed to the exact gram. It comes in four sleek designs and can be set to grams, pounds or ounces depending on your preference. This is a definite kitchen must-have!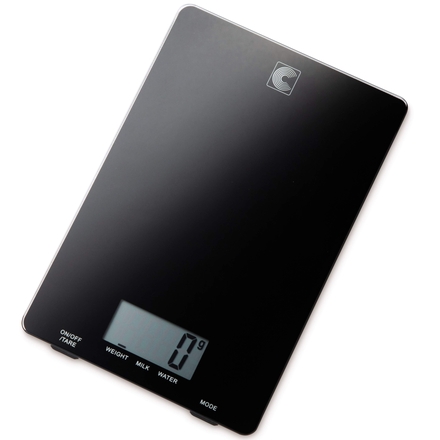 Silicone is an amazing material for baking cookware as it ensures even heat distribution and quick cooling. You can now get Silicone Cake Pans with a Steel Rim (€6.49) at Aldi in a selection of shapes - Round, Muffin, Loaf or Square - to ensure evenly baked cakes with excellent definition that are easy to remove from the mould.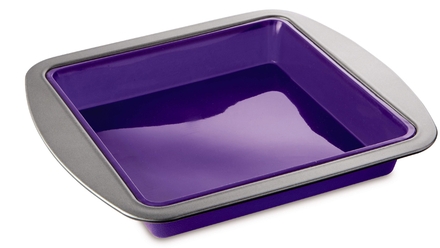 There are also Silicone Trays (€3.99) which are suitable for making biscuits, scones and Swiss rolls, and a Silicone Spoon and Spatula Set (€3.99) to make sure you get every last bit of batter out of the bowl.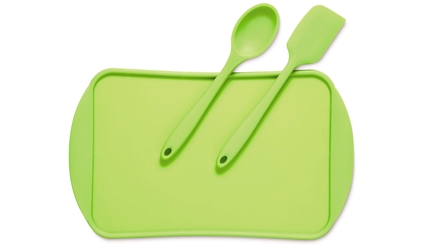 Once you have removed and cooled your cake from it's silicone mould, the last, and perhaps most fun, step is to ice it! Now, you can add the finishing touches to your delicious creation with Aldi's Biscuit and Cake Decoration Kit (€7.99) which comprises 12 icing nozzles, six biscuit cutters, stencils and an icing gun.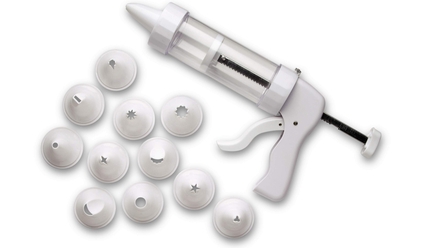 If you're short on time, Aldi have pre-made Cake Mixes (€1.99/500g) which take the hassle out of baking. You simply add water and oil to the mixture, and bung the mixture into the oven. In just five minutes your cake will be filling your home with delicious smells! There are a few varieties to choose from including Madeira and Chocolate Fudge, and from this Sunday (September 22) you can pick up Ginger, Toffee, and Carrot for a limited time only. Yum!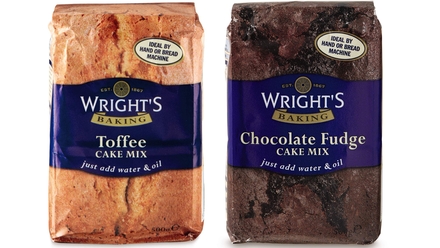 Baking enthusiasts can find the above products available from Aldi's 101 stores nationwide from Sunday, September 22 while stocks last.
Make sure to stock up on your storecupboard baking essentials while you're at it - see what's available year-round below.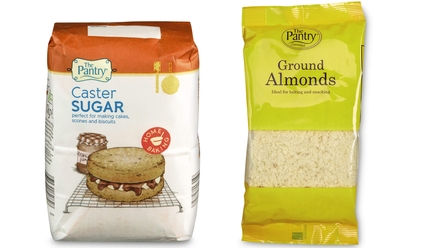 The Pantry Caster Sugar €1.09/kg, Ground Almonds €1.99/200g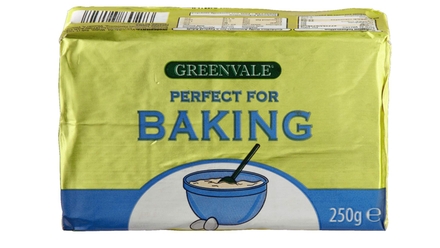 Baking Margarine €0.49/250g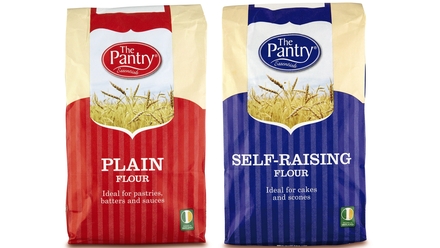 The Pantry Plain and Self-Raising Flour €1.29/2kg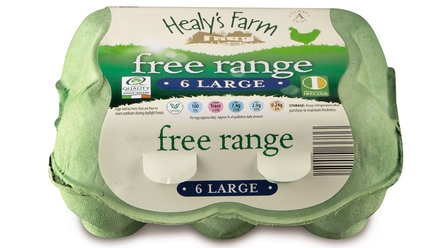 Irish Free Range Large Eggs €1.89/6 pack
By Sarah McIntyre