Patrick Hanlon chooses simple recipes to revisit the classics of summer salads, some with a modern twist!
So summer is here, officially. We have all splurged on the barbeque, foregone healthy eating for indulgent picnics or drinks sessions on the spur of the sunshine and now we're left feeling a little delicate, or even a little guilty.
The exam weather (sorry Leaving and Junior Cert students) has served us especially well, but it's time to get back to basics, and rediscover why summer serves as a wonder for fresh fruit and vegetables. Here are ten traditional and classic salads, with recipes from some of the top chefs and cooks on RTÉ Food showing you how to make them simply and deliciously from home.
1. Bean Salad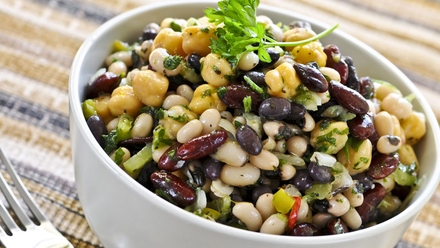 Everyone has their own variation of a bean salad. It may include a simple, small tin of a bean of choice, layered with lots of other ingredients, or may consist of bean on bean... on bean – packed full of protein!
Our go to bean brothers, The Happy Pear have a sure-fire winner of a recipe, as does one of our readers, Bernie Wright, who sent in her variation and we cannot get enough!
2. Fattoush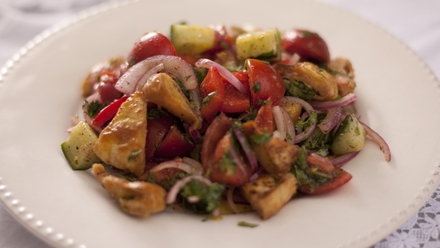 Fattoush is a Middle-Eastern vegetable dish, a variation of the classic bread salad. Using up lots of leftovers, this works best with stale bread and a handful of whatever greens and mixed vegetables are to hand - a great cupboard clearer! Rachel Allen has a delicious recipe just waiting for you to try.
3. Caesar Salad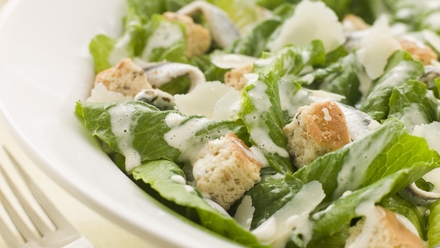 The Caesar salad is a classic, yet its beginnings are almost shrouded in mystery. Originating in Mexico/Califonia in the last century, we have come to know this salad as being heavy on crunchy lettuce and crispy croutons, with a hefty drizzle of creamy dressing, shavings of parmesan and often topped with grilled chicken or bacon bits.
Both BFree and Mary Wilson keep it traditional with their versions.
4. Greek Salad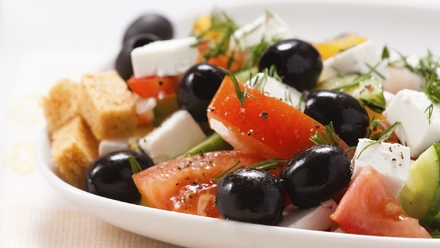 Greek salad is full of colour and contrast, which makes it the perfect summer salad. Dark pebbles of olive, bright ruby red tomatoes, pale, white feta cheese, fresh, green cucumber, with the purple and white hue of raw red onion scattered on top. It certainly packs a punch, in flavour and in colour! Try Tommy Fitzherbert's take on it.
5. Nicoise Salad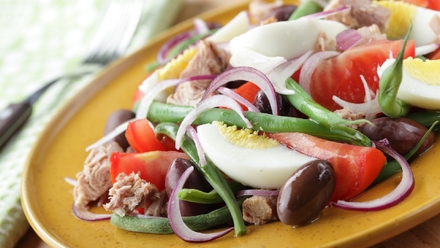 Cold seafood salad is not always something associated with hot summer days, but the French got it right when they thought up salade niçoise. Try Trish Deseine's take as an Irish woman in France, which includes potato and quail's eggs, or stick with a more traditional version from Eamon O'Cathain and a healthier option from Dr Eva Orsmond.
6. Fruit Salad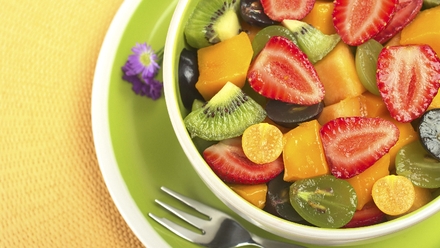 It's not all about vegetables, and especially with this bright and beautiful summer, attention must be given to the abundance of fresh fruit available. We have any number of fruit salad recipes on site, but three of our favourites include:
Rozanne Stevens' exotic fruit salad
Warm, honey roasted fruit salad from Louise Lennox
Eamon O'Catháin's exotic fruit salad with ginger, mint and vanilla
7. Russian Salad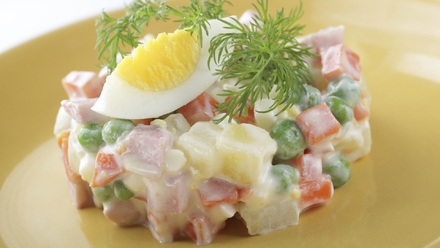 Primarily a celebration salad, the rare summer sun is enough to make us do a song and dance, so Monica Loughman – the famed Irish ballerina who trained and lived in Moscow - is our go to expert on Russian cuisine and this fantastic salad.
It's bulked up with chicken, potatoes, egg and other vegetables, served in a creamy, mayonnaise dressing. Though traditionally eaten in the winter months, it's perfect to use fresh, summer ingredients for that extra hit of flavour.
8. Caprese Salad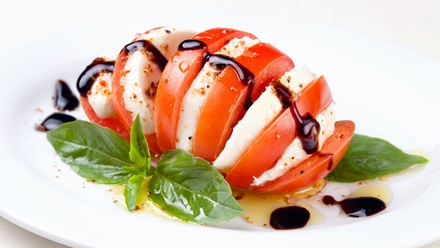 Rarely has there ever been a salad dish with such flavour from three simple ingredients. The freshest possible produce makes a caprese salad one of the most delicious classics there is!
Thick slices of juicy, ripe tomato, nestled between creamy and spongy buffalo mozzarella and topped with bold and sweet basil leaves – it's usually a starter but serve us this alone and we are content. Our go to for Italian dishes, Catherine Fulvio of course has her take, while Thomas Haughton adds a secret kitchen cupboard ingredient to his.
9. Waldorf Salad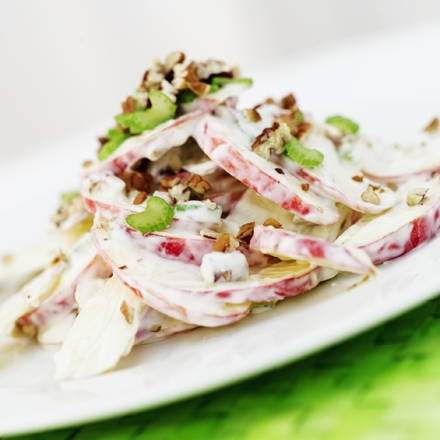 Waldorf salad is an oldie and one not many chefs have dared tamper with. Almost exclusively served chilled, its main components include celery, grapes, apple and walnuts, dressed in a light yoghurt or mayonnaise sauce. Nowadays, lettuce and dried fruits are adding for extra crunch and zing. We love blogger Michelle Hunt from Peachy Palate's vegan take on the waldorf, adding tofu to hers.
10. Noodle Salad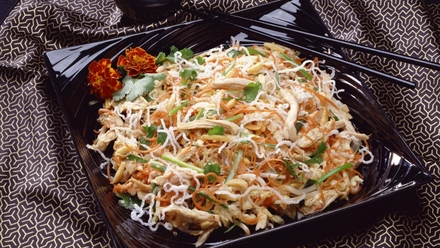 Noodle salad. Not a classic per se, but an excellent addition to any barbecue, garden party or picnic this summer. So simple and delicious to make, this is great for bulking up dishes when you only have a few ingredients and it absorbs lots of flavour from dressings. Best yet, it's good hot or cold!
For something a bit unique, try Epicure's mango and aubergine noodle salad, Kevin Dundon's spiced noodle salad or Eamon O'Cathain's chicken glass noodle salad.
Patrick Hanlon